5 Asian cultural festivals you need to know about
Diwali, Songkran, Thaipusam, Bali Arts Festival and Loi Krathong are some of the most popular cultural festivals in Asia.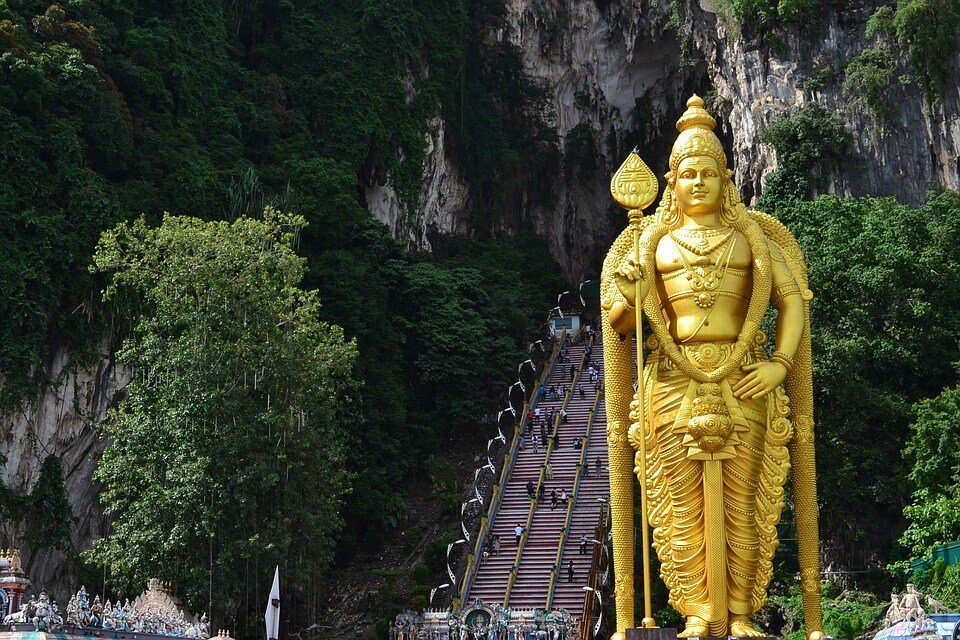 Asia has a lot to offer to tourists, from food to scenic places. But if one wants to learn more about its people, Asia has plenty of cultural festivals that travelers need to go to.
A lot of these festivals involve mysticism, spirituality, and offering to gods and deities. Tourists should take note of what is allowed and not allowed to do during these festivals. These are all open to the public, however, respect to the culture and rituals must also be observed.
Here are five notable can't miss festivals for your next vacation.
5. Songkran Festival in Bangkok, Thailand
According to Goody Feed, April 13 is the new year for Thais and they celebrate it with Songkran Festival. The word Songkran came from Sankranti, which means astrological passage.
The locals will get everyone wet and tourists will not be spared. Aside from water guns and cannons, tourists will also get to enjoy a firework display and chalk throwing. The water pouring symbolizes turning over a new page and washing away sins and bad luck. Thais also visit their relatives in their home villages to pay respect.
4. Diwali Festival, India
Diwali is also known as the Festival of Lights. Per STA Travel, the event is highlighted by fireworks and lighting of candles and lanterns. The Hindus, Sikhs, and Jains all unite for the festivities. The light festival symbolizes driving out the darkness in one's life. The celebration lasts five days and it involves sharing of food, sweets, Naraka Chaturdashi and bonding with family.
It is usually celebrated in October or November depending on the Hindu lunar calendar. This year the actual day of Diwali will take place on November 11.Tourists should also try the famous dishes prepared during this festival such as Mithai, Samosa, Karanji, Puran Poli and Mathiya.
3. Thaipusam Festival in Kuala Lumpur, Malaysia
This festival is not for the fainthearted. As many as 850,000 pilgrims travel to the Batu Caves between January to February. The devotees often carry a heavy burden on their head or piercing and skewering different parts of their body with spears as penance and a testament to their devotion.
The Thaipusam takes place between January and February and typically lasts for three days. Meanwhile, while food is not allowed during Thaipusam as part of the penance of pilgrims, tourists should try Malaysian cuisines such as Roti Kanai, Asam laksa, Hainanese chicken rice, Nasi lemak and Nasi goreng when visiting the country.
2. Bali Arts Festival in Indonesia

Bali is known for its beaches but tourists can take advantage of the arts festival happening between June and July to immerse themselves in the island's culture, village dancers, and musical groups. It also features shadow puppetry, traditional dance and youth competitions.
Tourists should also try Bali's famous cuisines such as Nasi Campur, Ayam Betutu, and Sate Lilit in this period.
1. Loi Krathong, Thailand
In this event, people try to float a basket around November. This also involves fireworks display and floating sky lanterns which symbolize "letting go" of former self. This is a great festival to attend if you are vacationing with family or children. The small baskets with candle lights floating in rivers and paper lanterns in the sky is a spectacle that will stay with tourists' minds for a long time.
Tourists should also try cuisines such as som tum, pad thai, chicken satays, spring rolls and moo ping during this time.  
In a report published by TripGiraffe, other notable festivals worth mentioning is the Holi festival in India, Mevlana Festival in Turkey, Naadam Festival in Mongolia, Boryeong Mud Festival in South Korea, Chinese New Year in Singapore and Harbin's Ice & Snow Sculpture Festival in China.