5 email automation strategies for startups on a shoestring budget
Email remains to be an effective business tool for startups. Here are the top cost-effective email automation strategies you can use.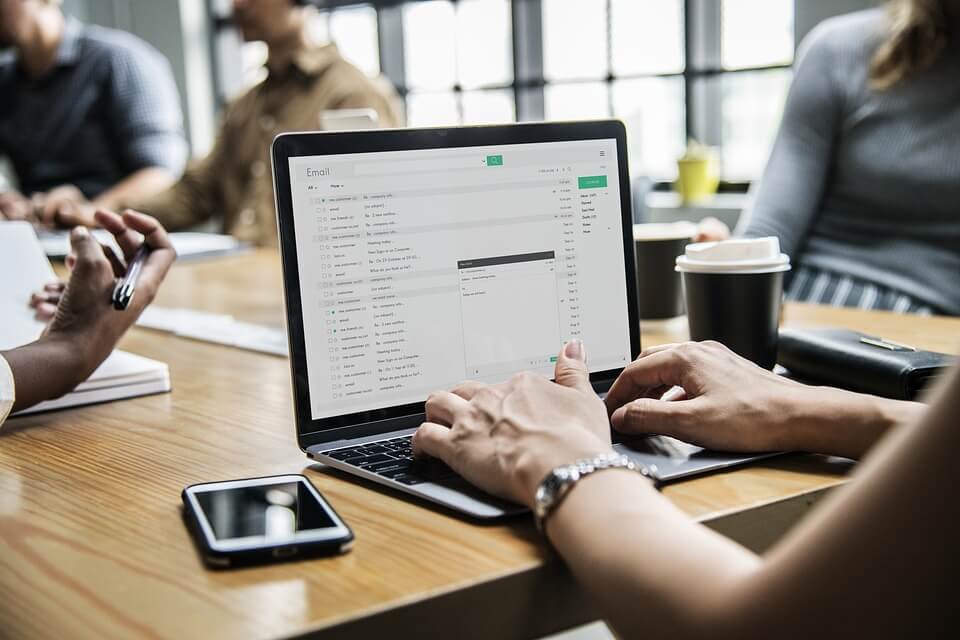 Thanks to the internet, businesses now have countless opportunities to connect and engage their target audience.
Social media networks, for example, allows them to raise brand awareness, as well as bring more traffic to their content. But when it comes to generating and nurturing leads, nothing comes close to emails in terms of effectiveness.
Why emails?
According to the latest data from Statista, there were about 3.7 billion email users globally — reaching over 4.1 billion by the year 2021.
On top of their massive reach, emails are also more likely to be seen by users than various forms of digital content, like blog posts, digital press releases or even social media updates. This is partly because of the ever-increasing user penetration of smartphones, which normally have pre-installed email apps.
Despite being a technology older than the internet itself, emails also perpetuate innovation in the marketing sphere, immersing deeper and deeper into the direction of automation. And believe it or not, you don't need a huge investment to take advantage of email marketing automation tactics.
In this post, we'll discuss the top five cost-effective email automation strategies that can help small businesses and startups.
Let's begin.
1. Sending welcome emails
The first email automation strategy that every business will find useful is to send a welcome email whenever a new user signs up to your campaign.
Remember, if you want to earn the trust and confidence of your leads, you need to treat their privacy with respect. As such, always start off your campaign with a welcome email that confirms their subscription, highlights what they'll get, and shows them an "unsubscribe" button in case they change their mind.
You can also include links to your other online content to stimulate the engagement of your audience right then and there.
The best part of welcome emails is how easy they are to set up. In fact, email marketing platforms like MailChimp can provide you with ready-to-use templates that allow you to create your welcome email automation campaign within minutes.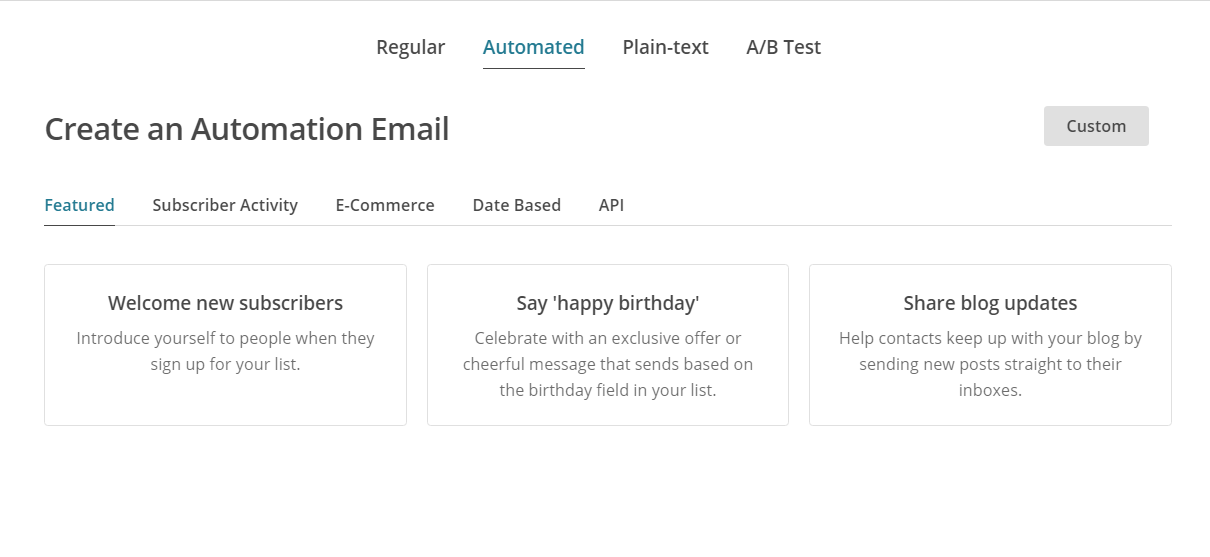 For the actual message, remember that it's your opportunity to make a strong first impression. It can be visually appealing or straightforward and conversational — whichever approach works for your brand.
2. Use an email parser to generate warm leads
Not a lot of email marketing guides out there talk about the use of email parsers to pull in more qualified leads.
Basically, an email parser software works by extracting pieces of information from emails. It can be a phone number from the email's signature, a line of text from a PDF attachment, or any word within the message's body.
Email parsers can also be used to obtain the sender's email address, which is incredibly useful for acquiring more leads, especially if you regularly receive direct inquiries from prospects.
While parsing information from emails might sound intimidating, it's actually easy to do with the help of cloud-based tools.
Parserr, for example, is an email parser tool that can automatically generate a parsing rule for the purpose of capturing email addresses. Not only that, but it also supports integrations that will allow you to funnel information straight to a third-party service, be it a CRM platform or an email marketing tool.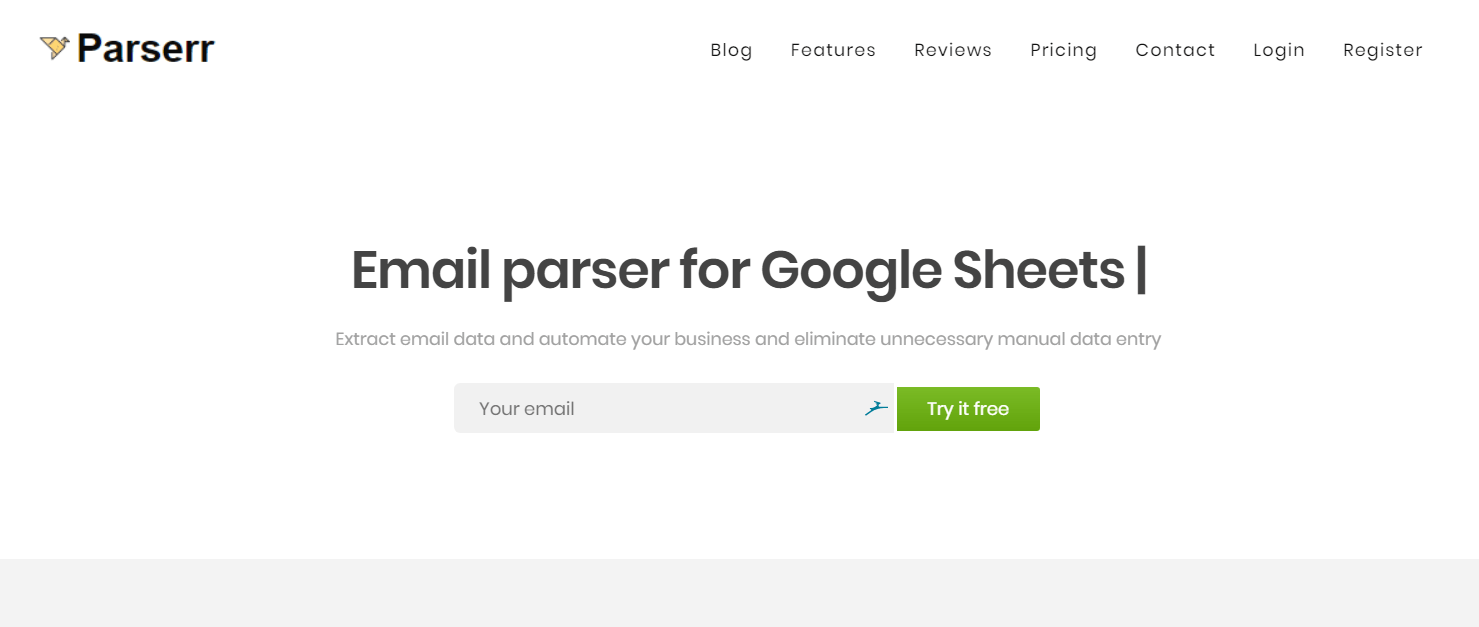 You can refer to this Parserr review for the technical nitty-gritty of email parsing and the fastest way of setting it up.
3. Recovering lost sales from shopping cart abandoners
It's no secret that driving traffic to a website is challenging enough as it is, let alone bring a visitor all the way to the checkout page.
That's why there's nothing more discouraging than having a high cart abandonment rate on your website.
According to a post by the Baymard Institute, which takes into account 37 individual studies on shopping cart abandonment, the average documented abandonment rate sits at 69.23 percent.
In other words, you could be losing well over half of your potential revenue due to shopping cart abandonment.
Fortunately, you can still recover abandoned cart sales with the help of email marketing automation. Apart from MailChimp, platforms like Aweber and GetResponse also supports automation workflows that target shopping cart abandoners.
The main reason why abandoned cart emails work is because they target leads that already expressed their interest in your brand.
Remember, just because users abandoned their shopping carts doesn't mean they weren't really interested in your products. They may have also left during checkout due to a lost internet connection, the lack of funds and website errors.
4. Upselling emails
Email automation can always add value to any outcome, even if you were successful in closing a sale.
By automating upselling emails, you can effectively squeeze more sales by offering complementary products, value-added services, or upgrades.
Remember, upselling emails will help you capitalize customers who are in a buying mode. As long as you can engineer an email marketing campaign that tailors offers based on their recent purchases, this particular strategy is a surefire way to give your bottom line a boost.
A slightly different approach is to use an email automation workflow to re-engage past customers who've gone silent. This is much easier to set up than upselling emails; you simply need to define a delay since your audience's last activity as the trigger.
5. Share new content
Finally, you can't have a list of email marketing automation strategies without the most-used workflows of all—automating new content updates.
The most common method is to aggregate content from an RSS feed and then automatically broadcast it based on a schedule you'll specify.
Naturally, the steps on getting the RSS URL for your website depends on the platform you use. Alternatively, you can utilize an RSS feed generator like FetchRSS or Feedity and manually select the content areas that should be included in your automated email.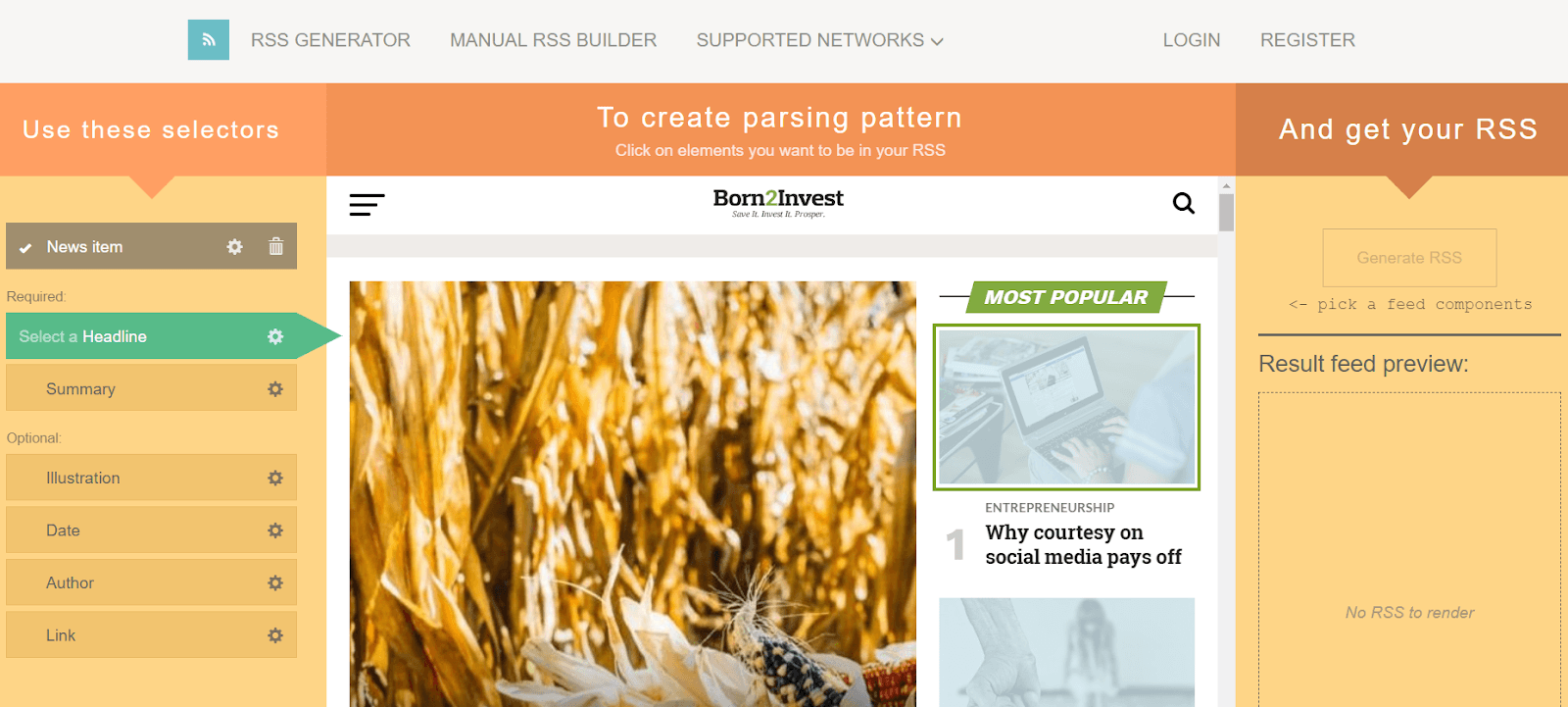 Conclusion
With email marketing automation, you make sure there are zero missed opportunities when it comes to engaging your target audience.
As a result, it enables you to mobilize your conversion funnel, shorten the sales cycle, and accelerate the growth of your business. It may not propel your brand to the top overnight, but as a small business or startup, you should be open to any strategy even if it'll only raise your productivity by a hair.
—
DISCLAIMER: This article expresses my own ideas and opinions. Any information I have shared are from sources that I believe to be reliable and accurate. I did not receive any financial compensation in writing this post, nor do I own any shares in any company I've mentioned. I encourage any reader to do their own diligent research first before making any investment decisions.