5 questions every entrepreneur should ask themselves
Budding entrepreneurs need to ask themselves basic questions before completely committing to starting a business.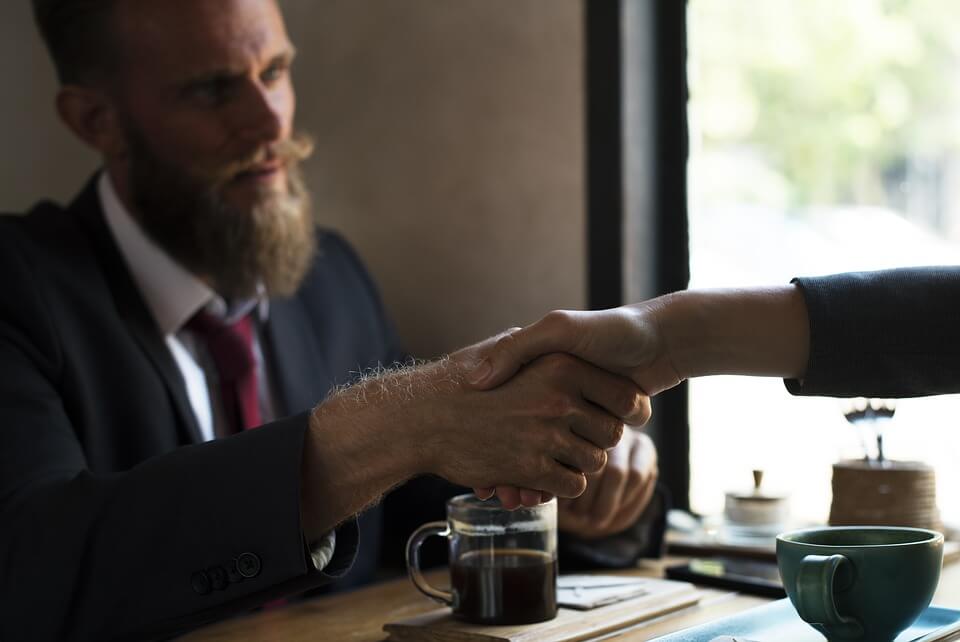 Small businesses are unpredictable. For every startup going nowhere or stuck in the garage, there's the breakthrough company successfully making the leap to success. Companies achieve success by venturing into the unknown—by asking hard questions about their company, their products, services and otherwise.
A new economy in the U.S. is emerging, and it's centered on entrepreneurs, which means success in small business has become a necessity. As an entrepreneur or a business professional, you need to know the answers to the questions others don't ask, but should. Here's a list of questions every entrepreneur should ask to help you get started.
What is this company's purpose?
Defining a purpose statement is the best way to start on the path to entrepreneurial success. In fact, "What's our purpose?" is the best question any businessperson can ask themselves.
Nail down the answer, and you'll accomplish several things at once, including identifying your long-term business goals. With an understanding of what your business is, you can begin to identify your ideal marketplace, audience, and competition: all important things to know when you're in business for yourself.
How diverse is my team?
Diversity matters, and not only in the cultural sense. Surrounding yourself with people who think exactly the same is no way to gain an edge in business, especially for startups.
You need ideas from every field of thought you can assemble, and those only come from a diverse professional table. Also, diversity keeps communication front and center between yourself and your team. With a myriad of opinions available, the dialogue flows easier and faster. If you think you know what someone else will say, you generally don't bother asking for their input.
What's the problem?
If this seems too broad a question, that's the point. As an entrepreneur, you don't need preparation for the next problem—you need security against the next seven. It sounds daunting, but if your startup is going to grow and succeed, you must anticipate as many issues as possible so you can be prepared.
Even a minor setback will cost a small business dearly in resources, reputation or time — all of which are necessary for future growth and expansion. Learn to keep an eye out for red flags: small complications not being solved, minor mistakes occurring on a regular basis, human resources mishaps traced back to a single individual or group. In the end, it will come down to how aware you are of your business operations.
Who is my mentor? My adviser?
Whom do you turn to when you don't have the answer? Who's your counsel? Whether you're starting your business or looking to grow, you need someone to talk to.
This is not about having someone look over your shoulder—this is about seasoned counsel and advice. You need someone who knows when it's time to expand your brand, someone who questions your decisions in a professional manner and forces you to consider alternatives.
Why am I doing this?
Though we've placed this question last on the list, it may be the most pertinent for all entrepreneurs to ask. Why are you starting your company? Do you aim to be the next Steve Jobs and gain worldwide recognition for your tumultuous career and eventual success?  
Or, do you have an idea tailor-made for an existing customer market? Maybe you're on the verge of creating a new market altogether? The answer doesn't have to be complicated or set in stone— t just has to be true.
The answer will also spawn additional questions, all necessary and relevant to your success and the success of your startup. Are you built for this? Can you handle failure? Can you handle success?
You need self-examination early because your business and your life will be inextricably tied together for a long time.
Your reactions to failure, success and the unknown will shape the future of your small business and your team.
—
DISCLAIMER: This article expresses my own ideas and opinions. Any information I have shared are from sources that I believe to be reliable and accurate. I did not receive any financial compensation in writing this post, nor do I own any shares in any company I've mentioned. I encourage any reader to do their own diligent research first before making any investment decisions.