5 quick side jobs you can take for extra cash
Although there are several great ways to make quick money, many of these options are short term–basically, don't expect them to replace your day job!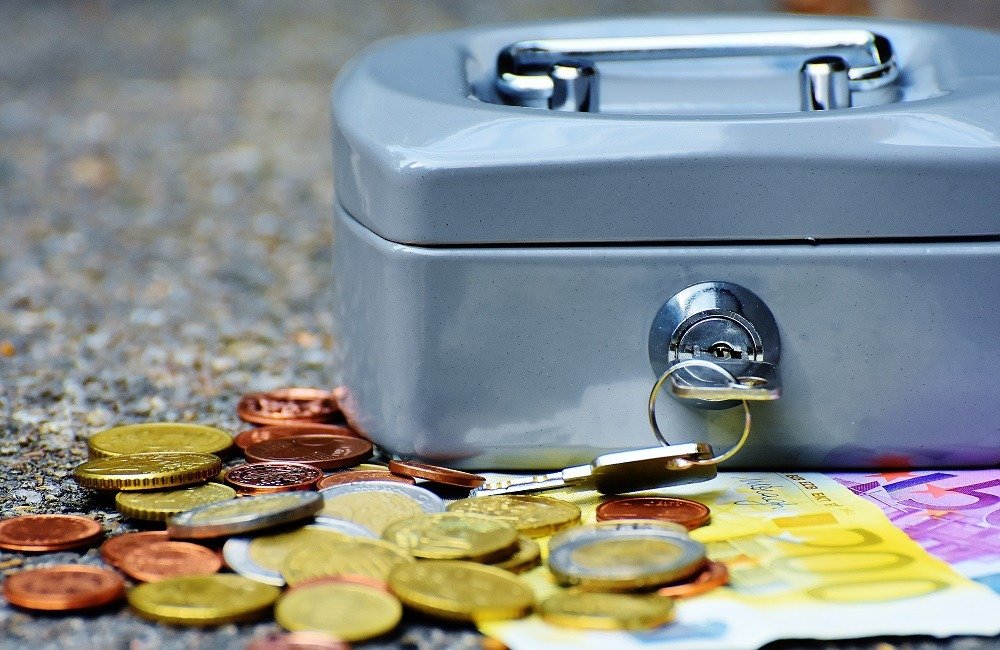 All of us would love to have a few extra dollars in our pocket or purse. Fortunately, there are a handful of legitimate ways to make the extra money you need.
Whether there's something we've been saving up to buy, or we're caught needing to pay a bill in-between paydays, it's always nice to have the cushion a bit of extra money can provide. The problem is, though, that most people don't even realize they exist. Too often, we leave money on the table in the form of lost opportunities.
Now, although there are several great ways to make quick money, many of these options are short term–basically, don't expect them to replace your day job!
With these options, however, you can easily make a bit of money—and very fast.
Are you coming up just a bit short on rent? Maybe a birthday or an anniversary is coming up, and you need to buy a gift. Or maybe, you just like to have some extra spending money on hand, just in case.
The point is this—no matter who you are or what your situation is, you stand to greatly benefit from the following five outlets. Seriously, they'll help you nab the fast cash you need:
Sell your used goods o
n NovaManus
NovaManus is a global business, but it's focused specifically on your community. It's a safe, secure, and efficient way to sell or rent things you're not using anymore.
Do you have a bunch of old boxes full of baby toys and clothes from your kids, just gathering dust in your attic? Maybe an old set of weights you bought a few years back, now tucked away in your basement or garage?
Don't worry, nobody's judging–in fact, somebody most likely would be grateful to buy your used goods at a much cheaper price than they'd get at a store—not bad, right?
NovaManus is the perfect platform to quickly make some extra money while clearing out some much-needed space in your home. No joke—who needs big-name retailers, anyway?
Donate plasma
Plasma forms a precious part of your blood that's donated much the same way as you would the life-giving liquid. The biggest difference, though? You can actually get paid to donate plasma.
In fact, if you're willing to donate plasma several times a month, you can make as much as $200!
As long as you're okay with needles, this is an easy way to make some extra money. Just grab a good book, go to a plasma donation center in your town, sit back, and get paid.
It's as simple as that.
Recycle
Did you know that many places will pay you $0.05 to $0.10 for every can or bottle you recycle?
That may not sound like much at first, but if you can accumulate enough of those cans and bottles, you can turn them into a nice chunk of change.
You can even try and find ways to get lots of cans and bottles at once by hosting a party where people bring their own drinks. Nobody wants to take their empty cans home, so when they leave, they're actually leaving you with a low-key chance to make money.
It's not often that you can make a profit from hosting a party, so this is a great option to easily make some quick money.
Pick up some odd jobs
If you're between jobs, or just have some spare time before or after work, you can make decent money doing odd jobs for people.
These odd jobs can come in many forms.
They can consist of construction work, office tasks, or yard work. You can pick up a side job as a babysitter, or even as a pet sitter or dog walker—NovaManus actually helps with this, too.
Often, taking up a few odd jobs here and there will require a strong work ethic, as many times, these odd jobs become available because you're willing to make money in your spare time while others are willing to spend money to have spare time.
If you have the need, time and desire to do some extra work, finding odd jobs is a great option.
Drive for Lyft
If you have a car and a driver's license, this can be a great way to make quick money in your spare time. Companies like Lyft, among others, are always looking for new drivers.
If you meet their requirements, you can register with them and start driving right away.
If you're in the right place at the right time, you can even make as much as $35 an hour just by driving your car! Driving services are in high demand, and as long as you can drive, you can take advantage of that demand to supplement your income quite nicely.
Whatever you decide to do, know now that there are a number of ways for you to get your hands on some cold, hard cash, should the need arise.
—
DISCLAIMER: This article expresses my own ideas and opinions. Any information I have shared are from sources that I believe to be reliable and accurate. I did not receive any financial compensation in writing this post, nor do I own any shares in any company I've mentioned. I encourage any reader to do their own diligent research first before making any investment decisions.