5 steps to boost your email marketing campaign in 2017
Email marketing still continues to offer companies an affordable way to reach a lot of people with company news, special offers and new products.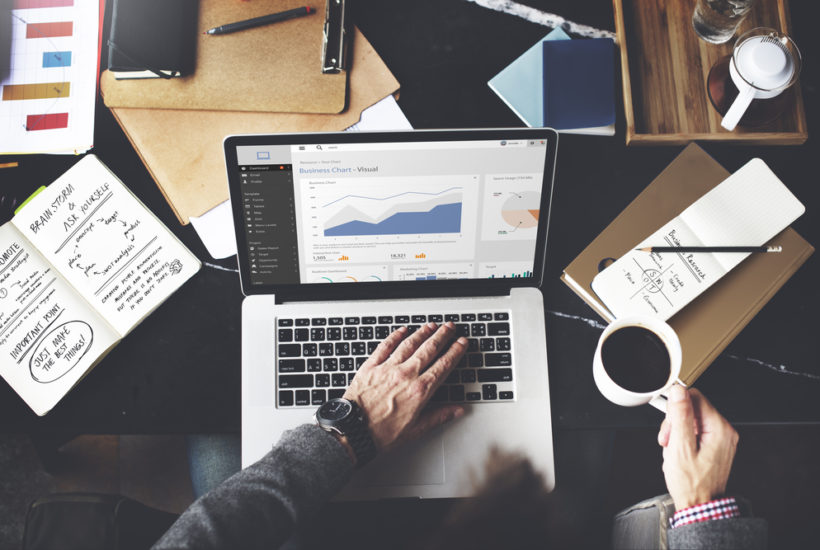 In 2017, email is still among the most important tools in the digital marketing toolbox. Email marketing remains a great way to build sales and develop brand awareness and trust.
Executing an effective marketing campaign, however, requires careful thought and deliberate action. If you wish to create an effective marketing campaign, you should take a strategic step-by-step approach that will maximize your chances of success.
1. Preparation is key
Avoid sending email marketing messages based on a whim. Instead, plan your email marketing strategy so you know exactly what you need to do and when you need to do it.
Before you start your campaign, you must decide what you hope to accomplish. When you have established your goals and defined who you want to reach, you can start building your mailing list.
You should always get permission from recipients before you send them marketing content. Although asking for permission might seem as an invitation for rejection, you will receive fewer complaints and enjoy higher email open rates from people who expect to hear from your company. Also, when you have permission to send people messages you reduce the risk of legal penalties under the CAN-SPAM Act and other laws.
In general, you should spend a considerable amount of time outlining your marketing strategy and building your email list before you start designing your campaign. The preparation should also include the segmentation of your email list based on relevant metrics.
2. Choose the right campaign
Decide the type of email marketing campaign that will contribute the most to achieving your goals. Newsletters rank as one of the most popular types of business-related email messages because they help your recipients develop a relationship with your brand that can become profitable.
If you hope to generate sales as a result of your email, try a marketing offer campaign that gives a special price or bonus product as an incentive to immediately buy.
An announcement campaign highlights a new product or service offered by your firm. After all, no one can buy from your company without knowing what you have to sell. On the other hand, the event invitation encourages people to engage with your brand without feeling pressured to make a buying decision.
These are just some of the campaign types you get to choose from. Also, if you have segmented your email list, you may consider creating several campaigns that target different groups of customers. This approach may take some more time, but it caters to your customers' different needs and expectations.
Regardless of whether you're using Gmail or Office Outlook, you can use the mail merge feature to easily create personalized e-mails that you can send to multiple people at once. And, if you're using Office 365 — you can do all this on your drive to work — you'll save considerable time to proceed with other, more important tasks of the day.
3. Create a great subject line
Most of us will decide based on the subject line whether we will open an email in the first place or delete it immediately. You must, therefore spend time creating text that will attract attention and compel action. Get started by making sure that your subject lines are short enough to display on a mobile screen.
When creating subject lines, make sure to avoid words that are spam triggers, such as "Free", "Discount", "Buy Now" etc. Instead, use a more friendly and personalized tone. Your subject line should briefly describe the content of your mail, so avoid exaggerations, clickbait lines and vague descriptions.
On the other hand, try not to write boring and overly formal subject lines, as this may discourage the recipient from opening your email. The key here is to find the balance between accuracy and creativity.
4. Avoid getting into the spam folder
You can avoid having your emails deleted by timing them right. Sending emails on the weekend, for example, increases the chance of it being noticed and generating its intended reaction.
Still, spam folders represent a major obstacle for email marketers, but they should not deter you from executing a campaign.
Firstly, you should never use deceptive or vague headers, from names and reply-to addresses. Make sure to include an unsubscribe link for the people on your list who may not wish to receive your emails anymore.
In general, spam detection depends on detecting certain trigger words. As a general rule, email clients will automatically transfer messages to a spam folder if they have subject lines that look and sound like spam. This is another reason why subject lines matter.
5. Honor your word and keep in touch
If you told your subscribers that you send messages once per month, keep your word. If you get too excited about email marketing and start sending weekly or daily emails, you risk alienating your audience. Stick to your schedule to consistently meet the expectations of your audience.
Similarly, maintain consistency in your content. For example, if customers sign up for a newsletter, don't bombard them with promotional offers.
On the other hand, if you get busy, you might forget about your email marketing campaign and fail to maintain enough contact with your mailing list. Forgetting to send your messages as promised will cause you to lose the engagement of your audience. As a result, your subscribers might start responding to competing brands.
Also, respond promptly to people who reply to your marketing emails. Doing so shows that your company is active and values its prospects and customers.
In 2017, email marketing still continues to offer companies an affordable way to reach a lot of people with company news, special offers and new products. Do a lot of customer research, create personalized campaigns with good subject lines and learn how to avoid spam filters if you wish to maximize the success of your email marketing efforts.
(Featured image by Rawpixel.com via Shutterstock)
—
DISCLAIMER: This article was written by a third party contributor and does not reflect the opinion of Born2Invest, its management, staff or its associates. Please review our disclaimer for more information.