6 facts you may not know about podcasting
Podcasting has come a long way since its inception in the early 2000s. According to the BBC, a quarter of a million podcast shows currently exist, including those hosted by high-profile personalities.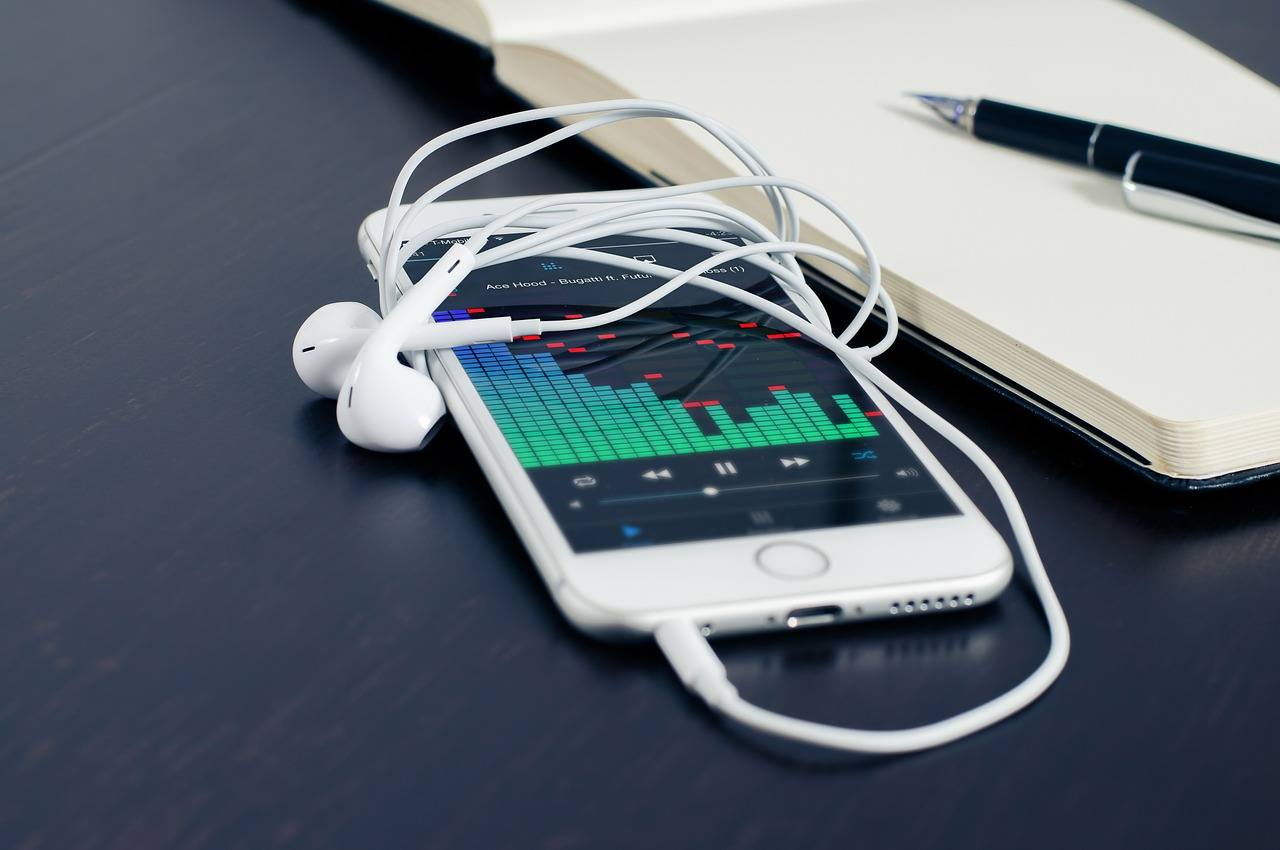 Podcasting has made quite a comeback last year, and this year, experts expect it to exert a bigger influence on people's listening habits.
Thanks to the increasing use of mobile and Bluetooth-enabled devices, podcasting was elevated to a whole new level, reaching unprecedented numbers of audiences more than ever before. Citing data from Edison Research, The New York Times reported that podcasting has grown by 25 percent year-on-year and that some 40 million people listen to some form of podcast. With downloads reaching the 1 billion mark in 2013 and monthly podcast listeners at record highs of 75 million per month, the seemingly humble podcast has indeed risen from a mere underdog to today's star broadcast medium.
No more a secret hobby, podcasting has become a popular source of news and entertainment for media consumers. Additionally, it has also evolved to become a means to scale one's business. According to Fast Company, ad placements bring in a sizable income for podcasters, not to mention their partner advertising networks, as podcast ads "generate ridiculous levels of engagement."
And as we continue to embrace the growing popular medium and people's renewed interest in it, let's take a look back at how podcasting came to be. Below are some things that you may not know about the origins of podcasting.
1. It borrows its name from the Apple iPod.
A type of audio show that is either done live or prerecorded, podcasting allows broadcasters to share episodic recordings with their audience via downloads or online streaming. According to iPodder.com, it derives its name from the Apple iPod, one of the hugely popular mp3 players at that time—and still is—from which listeners can save a podcast "for later" streaming or downloading. Thanks to the ever portable iPod and similar devices, people can listen to podcasts anytime and anywhere they wish—during their morning commute or as they drive to work, as they soak in the tub later at night to relax after work, cook breakfast for the kids in the morning, or even while doing absolutely nothing at all.
2. The term "podcasting" was coined by a journalist as he was trying to beat a deadline.
Ben Hammersley, a journalist for The Guardian, was the first person to use the term "podcasting." In Podcasting – The First Ten Years, a two-part podcast for the BBC Radio 4, Hammersley said that he was cramming for a deadline when he coined the term. "It was for an article for The Guardian and I was writing about this new phenomenon of automatically downloading audio programs, and I was very late on a deadline…So I wrote something like, 'But what do we call it?' and I ended up adding on two or three made-up words. And one of those made-up words was 'podcasting' and it sort of goes on from there."
Interestingly, Hammersley said he regrets inventing the term in jest. "Ten years later, I'll stand up onstage somewhere—either in Australia or the Middle East or wherever—and people go, he invented the word 'podcast' and the audience goes 'ooh.' I just really hope I do something else before I die."
3. Podcasting used to be nerdy.
Podcasting has come a long way since its inception in the early 2000s. According to the BBC, a quarter of a million podcast shows currently exist, including those hosted by high-profile personalities like Alec Baldwin and the late Joan Rivers. But before it seeped into the mainstream, podcasting was not for everyone and it wasn't as user-friendly and accessible as it is today. "Podcasts were made by the tech savvy for the tech savvy," said Hammersley in his podcast.
According to Wired UK online editor Nate Lanxon, podcasting now is a far cry from what it was back then. "These days, it tends to feel a lot more like on-demand radio. Ten years ago, it was like this cool little thing that geeks were doing. Listening to that and participating in chat rooms or email conversations with hosts, and things like that. It felt very much like podcasts were there as a service to the communities that made them popular and successful," he explained to BBC Radio 4. As for the format and delivery of the medium, he said, "Historically, it used to be an RSS feed that contains an mp3 file in it. That was what constituted a podcast."
4. MTV VJ Adam Curry didn't record the first podcast.
While Adam Curry was widely recognized as the "podfather" (i.e. father of podcasting), it was Christopher Lydon of Radio Open Source who recorded the first podcast in history in July 2003. Lydon was the former host of The Connection, which aired on Boston's WBUR 90.9 and was syndicated by 75 National Public Radio affiliates across the country. He returned to the radio station in 2013 after a 12-year-absence, and has since hosted the hour-long program "Open Source with Christopher Lydon" with his producer Mary McGrath.
Make no mistake of dismissing Curry though – the "podfather" has made tremendous contributions to the development of the medium. In fact, it was Curry who helped paved the way for the medium to flourish, Ars Technica reported. Curry's podcast show, the Daily Source Code (DSC), was a work-in-progress incorporating Curry's software development ideas, which include primarily, "utilizing an Apple Script designed to pull audio enclosures off RSS and then sync them via iTunes to an iPod." This came in the form of what was then known as iPodder — one of the first "podcatchers"—a podcast client used for downloading a sound file via an RSS or XML feed.
5. People's love for comedy shows made podcasts even more popular.
British comedians Ricky Gervais and Stephen Fry are two of the early adopters of podcasting. The Ricky Gervais Show podcast series was launched in late 2005 on Guardian Unlimited, and in 2007, garnered The Guinness World Record for most downloaded podcast. Fry's podcasts ("podgrams," he calls it), meanwhile, was also received favorably by critics and listeners, and at some point, landed in the top five most downloaded podcasts on iTunes. Fry remains to be an avid podcaster and maintains his own channel at spoken word audio streaming site Audioboom (AIM: BOOM). John Oliver of The Daily Show with Jon Stewart and stand-up comic Richard Herring are also early adopters of the podcast.
6. "How to podcast" searches generated more than a million hits in 2005.
Podcasting's rapid growth over a decade ago led to various articles written about it in October 2004. According to Voices.com, by July 2005, over 2,050,000 results came up for a Google search using the keyword phrase "How to podcast."
_
This article may include forward-looking statements. These forward-looking statements generally are identified by the words "believe," "project," "estimate," "become," "plan," "will," and similar expressions. These forward-looking statements involve known and unknown risks as well as uncertainties, including those discussed in the following cautionary statements and elsewhere in this article and on this site. Although the Company may believe that its expectations are based on reasonable assumptions, the actual results that the Company may achieve may differ materially from any forward-looking statements, which reflect the opinions of the management of the Company only as of the date hereof. Additionally, please make sure to read these important disclosures.