6 traits of the most successful investors
For most successful investors, investing isn't about making money fast. Learn more about six characteristics that will make you a winner.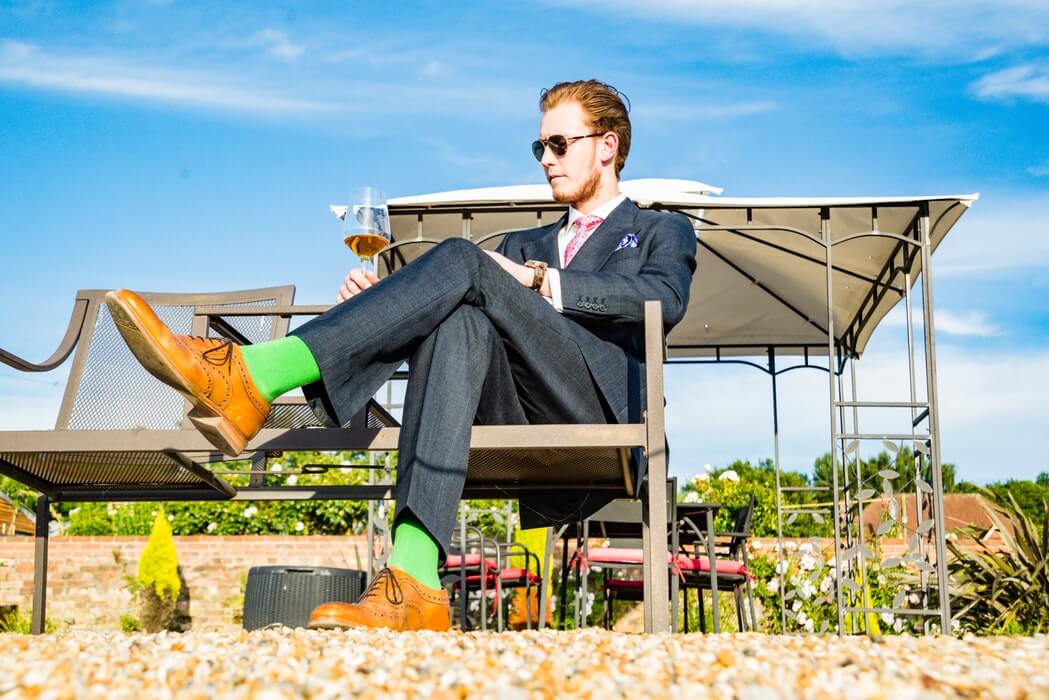 John "Jack" Bogle, Warren Buffett, David Einhorn, Stanley Druckenmiller, David Dreman—these are five of the most successful investors of all time. How did they achieve such success? How did they manage to exceed market performance and make a fortune out of investing? Let's be honest here: Everyone gets into investing with the intention to make a fortune, but only a few get to achieve that goal. Is there a secret for success?
"I always knew I was going to be rich. I don't think I ever doubted it for a minute."
Warren Buffett identified one of his main character traits through that quote: self-confidence. If you want to be a successful investor, that's a significant personal characteristic to have. Good news: People are not born self-confident. That's a skill they build through practice, just like any other skill that can turn you into a good investor.
Let's get to the point, shall we? What are the main character traits that you can copy from a successful investor? We'll list six of them:
1. Self-confidence and focus
Do you know why Tim Ferriss prefers angel investing over stocks?
"I've learned from myself that even if I achieve a high rate of return in a publicly traded stock, it's a bad investment," he said in an interview with Farnoosh Torabi. As for angel investing, he is pretty confident in such activities: "It's a binary decision for me, where I do my homework. I do a ton of due diligence. I make an investment or I don't and then I live with that decision until there's an exit or a failure. And, because I can't, there's no use second-guessing myself."
This approach teaches us a valuable lesson: Invest only when you're confident enough. Focus on one type of investment and become a master in it. You'll achieve the needed level of self-confidence as you learn more about the industry, one investment at a time. Warren Buffett is focused on stocks because he reached the self-confidence to succeed in that activity. Donald Trump is focused on real estate because that's his zone of success. Find yours and focus on it.
2. Patience
So you want to make some money today? If that's the case, then investments may not be the right type of business for you. Your level of patience will greatly affect the results you achieve. Impatience is almost equal to greed and fear, and those are the most negative emotions that kill your profit.
Warren Buffett's main focus seems simple in practice: He buys companies for a low price, he improves them, so he boosts the stock price. He sticks to what he knows, and he is not focused on getting immediate results. He works toward the results, and he's very patient on that journey. That's what makes this investor so successful.
3. Progressive learning
"I constantly see people rise in life who are not the smartest, sometimes not even the most diligent, but they are learning machines. They go to bed every night a little wiser than they were when they got up and boy does that help, particularly when you have a long run ahead of you," said Charlie Munger, one of the most influential investors we know of.
Charlie Munger had a straightforward philosophy: An investor should never stop learning. A successful investor already has great skills, but they must always seek to improve the existing skills and develop new ones. In his USC law commencement speech, he explained that nothing has served him better in his life than continuous learning.
4. The ability to admit mistakes
At one point or another, each investor is destined to make a mistake. It doesn't matter how knowledgeable, careful, and self-confident you are. There's always space for mistakes, and you have to learn how to deal with them.
George Mitchells, CEO at Careers Booster, explains: "Charlie Munger himself identified the importance of this skill. When you're able to recognize your mistakes and handle them the right way, you will minimize the chances of going broke. You'll simply give your best to fix those mistakes and eliminate the loss. If you turn to denial, you're aimed for a disaster."
5. Intellectual competitiveness
Michael Steinhardt, another important name in the list of great investors, listed intellectual competitiveness as one of the main rules of successful investing.
What does this mean? You must be dedicated to research! It's important to assimilate as much data as possible, so you can be the first one to sense a major change in the market. You compete for this data, since other investors want it, too. That's why you must build a network of trustworthy sources and use them well.
6. Strategic thinking
This is possibly the most important personal trait of all top-level investors. It doesn't matter what investing approach you choose; the important thing is to have a strategy and stick with it.
Are you going to develop a diversification or focus strategy, or are you going to combine both methods into your own approach? The choice is on you, but it certainly takes a great deal of planning before you can start making successful investments.
When you observe the personalities and investment methods of the most successful investors, you'll notice each of them has a unique character. When combined, all their character traits develop a strong person who's able to make big decisions. The good news is that each of us can develop a unique combination of good character traits. We just have to be determined to succeed.
—
DISCLAIMER: This article expresses my own ideas and opinions. Any information I have shared are from sources that I believe to be reliable and accurate. I did not receive any financial compensation for writing this post, nor do I own any shares in any company I've mentioned. I encourage any reader to do their own diligent research first before making any investment decisions.