A Helium Shortage Is upon Us: Seize the Opportunity with Imperial Helium
The world is facing a helium shortage. Current reserves are unable to keep up with the demand being generated by expanding industries like semiconductor manufacturing, space exploration and travel, healthcare, and science. While awareness of the problem is growing, it still hasn't reached critical mass. This presents a unique opportunity for investors to get in on the ground floor.
The world is currently in the midst of an escalating helium shortage. That's the message everyone from rocket scientists to kids' party suppliers have been hearing loud and clear for over a decade now. And while we're not at a helium breaking point yet (Covid-19 temporarily eased the squeeze), it's just a matter of time.
But as they say, in every crisis there is opportunity.
So here's the helium opportunity: The world needs to discover and develop new helium reserves into active projects soon. Anyone who can do this stands to benefit greatly, which is precisely what Imperial Helium Corp. (TSXV: IHC | OTCQB: IMPHF) is doing right now.
Let's Step Back a Bit: Why is Helium So Important?
If the extent of your familiarity with helium comes from sucking it out of balloons at kids' birthday parties, you're in for a big surprise. Even prior to Covid-19, party balloons topped out at only 10% of global helium consumption.
But what about the other 90%?
Turns out, helium is serious business once we get into its use outside of festivities. With super-cooling abilities, combined with the fact that it's an inert gas, helium is invaluable to many industries. Particularly in physics, science, and medicine.
In 2012, NASA was one of the biggest consumers of helium in the North American market (which accounts for approximately 60% of global consumption). At the time, the space agency was churning through 75 million cubic feet of helium a year.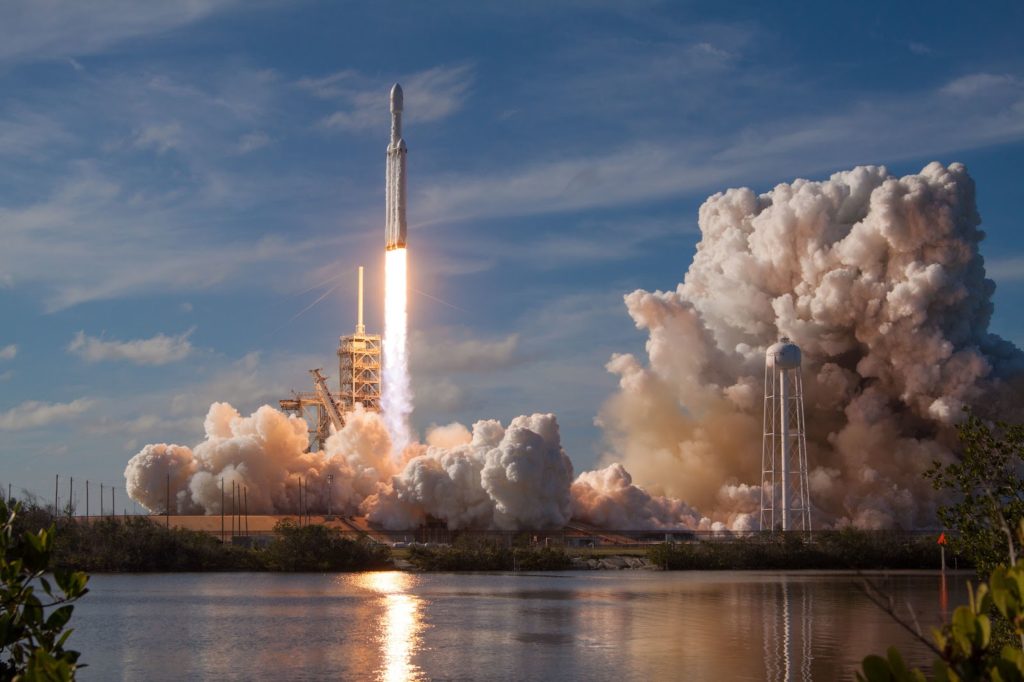 Outside of space exploration, helium is also in demand for use in MRI machines, semiconductor manufacturing, and superconductors, to name just a few. Without helium, these industries would all come to a halt.
In fact, in several scientific use cases, researchers have already been forced to either shut down or drastically rationalize their helium usage. In some cases, this means cutting consumption by up to 90%.
If Helium Is So Abundant, Why Is There a Shortage?
It's true: helium is the second most abundant element in the universe. However, the same properties that cause balloons to float also mean that helium doesn't remain on the earth's surface, but instead travels up and dissipates into the atmosphere.
Helium in the atmosphere barely registers five parts per million, which basically means it's pretty much non-existent on or around the earth. Because of these properties, the best way to capture helium on earth is to tap into underground reserves, just like we do for natural gas.
Other reasons for the helium supply shortage relate to demand for it.
Remember how we covered helium's use in rockets, MRI machines, and semiconductor manufacturing These are all growing use cases. Today almost seems like a space race 2.0 right now, meaning NASA's 2012 usage will likely get multiplied in a big way.
At the same time, exploration and development for helium reserves had taken a backseat to other exploration opportunities that were better understood by investors. This has restricted the number of junior explorers, which has further limited the development of new projects.
On the plus side, this situation has also left the field wide open. Juniors entering the space are exceptionally well-positioned given the supply/demand fundamentals.
Like the gas itself, prices are on the rise
Predictably enough, the crunch on helium supply has had the usual effect on prices. Helium is now more expensive than ever. And there's no sign that prices are going to do anything but continue to rise.
Even when Covid killed parties for a while (thus alleviating 10% of demand), helium prices stayed high. Unlike oil and gas, which saw prices tumble, the demand for helium still outweighed the supply.
In other words, helium is a significant opportunity. Demand outstrips supply, and prices are high and climbing. With all the foreseeable use cases for the gas are in a state of rapid expansion, this should further exacerbate current demand.
Seize the Moment with Imperial Helium: A Promising Junior Explorer
One company seizing the helium opportunity is Imperial Helium Corp. (TSXV: IHC | OTCQB: IMPHF). It is a junior exploration company that is near production owing to its advanced-stage Steveville project. Located in southern Alberta, Canada, Steveville is in a geopolitically favorable part of the world and in close proximity to 60% of global helium demand.
What's so compelling about its Steveville asset is that it's already proven to hold helium. Historically, the structure was exploited for its hydrocarbon reserves, leaving behind a large number of proven helium-containing reservoirs that were largely forgotten about over the years following WWII. Estimates put reserves at around 3/4 of a billion cubic feet sitting there untapped.
Imperial's strategy here is to develop wells. Already, the company has drilled and production tested two well-bores, Steveville-1 and Steveville-2 [and started drilling Steveville-3 in early December, 2021]. With known helium in the area, the project presents dramatically reduced exploration risk yet still offers longer-term upside potential.
Further exploration and development at Steveville is also promising. The company has produced an extensive proprietary database of existing wellbores with known helium resources. This represents an extremely valuable asset as the Company strives to create long-term value.
Is Imperial Helium the Best Helium Play?
For investors, Imperial Helium presents a unique opportunity to capitalize on the growing helium shortage. With low-risk, proven helium reservoirs and big upside potential, its Steveville asset alone positions it as a top bet.
Things begin looking even more promising once we see the advanced state of the project for a junior. Its roadmap for the next year lays out a solid path to commercialization and cash flow on the back of drilling and production testing.
Imperial Helium also has the management structure and human capital to back the venture, with an executive and operations team that combines 80+ years of experience in the Canadian energy industry.
This company is one we see as ideally positioned for success as awareness of the helium crunch grows.
—
(Featured image by SpaceX-Imagery via Pixabay)
DISCLAIMER: This article was written by a third-party contributor and does not reflect the opinion of Born2Invest, its management, staff, or its associates. Please review our disclaimer for more information.
This article may include forward-looking statements. These forward-looking statements generally are identified by the words "believe," "project," "estimate," "become," "plan," "will," and similar expressions. These forward-looking statements involve known and unknown risks as well as uncertainties, including those discussed in the following cautionary statements and elsewhere in this article and on this site. Although the Company may believe that its expectations are based on reasonable assumptions, the actual results that the Company may achieve may differ materially from any forward-looking statements, which reflect the opinions of the management of the Company only as of the date hereof. Additionally, please make sure to read these important disclosures.