Traveling to Abu Dhabi? Here are some must-see destinations
From luxury hotels to million-dollar assets, Abu Dhabi has a fine taste when it comes to lifestyle, culture and top-rated tourist attractions.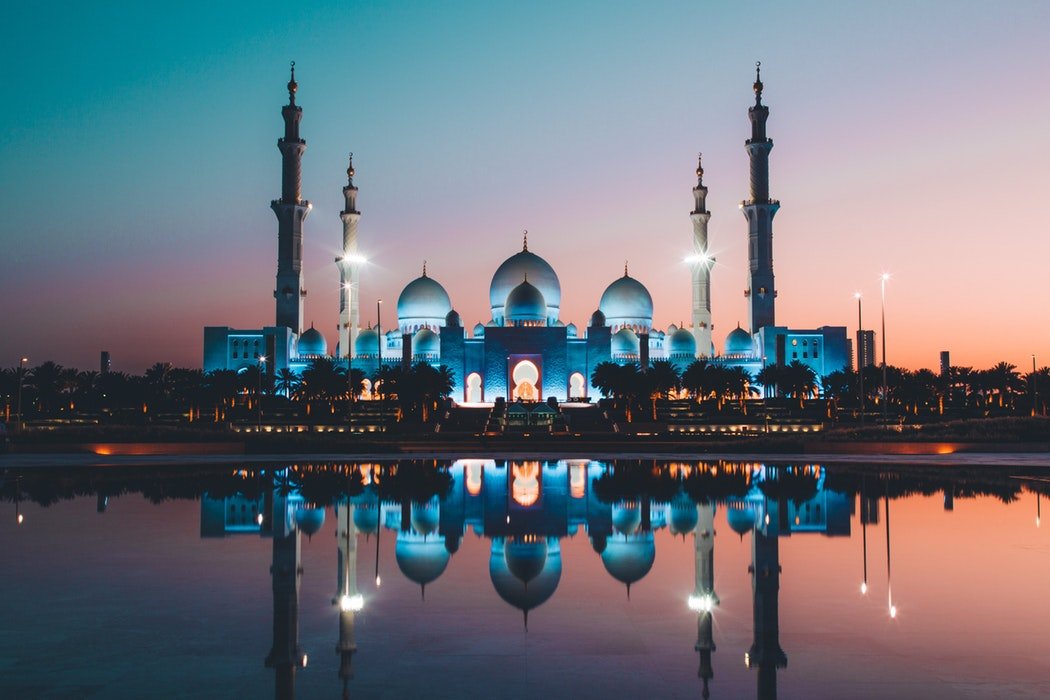 When one thinks of Abu Dhabi, only one thing comes to mind: luxury. The capital of the United Arab Emirates is home to 55,700 high-net-worth individuals (HNWIs) who have $1 million in investable assets, according to the 2017 World Wealth Report. With such a staggering amount of millionaires, it's no wonder that Abu Dhabi has plenty of attractions to keep the wealthy entertained.
Abu Dhabi is not only a playground for the rich but also a place for travelers to experience a slice of living the good life. The country — home to rich oil reserves, sand dunes and marvelous architecture — has seen a spike in foreign visitors in recent years.
More visitors coming to Abu Dhabi in 2018
According to figures from the Department of Culture and Tourism – Abu Dhabi, the country had 1,289,537 visitors for the first three months of the year. 2018's number is 10.9 percent higher than 2017's.
Leading the number of visitors in March is China, which increased 15.4 percent to 40,800. It is followed by India, with 35,200, and the United Kingdom, with 28,000. Moreover, key markets like the United States and Germany also rose 29 percent to 19,300 and 36 percent to 18,800, respectively.
In addition to an increase in visitors, Abu Dhabi also had more people checking into the city's 163 hotels and hotel apartments. In September 2017, the city experienced a 5 percent increase in hotel visitors and recorded 415,985 domestic and international visitors. There was a 14 percent increase in hotel guest count in the Al Dhafra Region, 8 percent in the Al Ain Region and 4 percent in Abu Dhabi. The total occupancy rate was reported to be 69 percent.
Abu Dhabi's must-see destinations
With more visitors coming to visit Abu Dhabi, what are some of the most notable destinations on top of every traveler's list? Here are some places to visit in Abu Dhabi.
Louvre Abu Dhabi
In November 2017, the Louvre Abu Dhabi opened its doors to inquisitive guests. The museum is built on a man-made peninsula and surrounded by water on three sides. Visitors can marvel at its maze-like pathway, which interconnects into square buildings. Exhibits are segregated into 12 chapters of humankind, from man's evolution to breaking up of smaller civilizations to city-states and then to nations. This gallery is a must-visit if you're very much interested in human history that is housed in amazing architecture.
Sheikh Zayed Grand Mosque
A visit to Abu Dhabi isn't complete without making a stop at the Sheikh Zayed Grand Mosque. This architectural marvel is one of the world's largest mosques, which can house 40,000 worshippers. It features 82 domes, more than a thousand columns, gilded chandeliers adorned with 24-karat gold and the world's largest hand-knotted carpet. Adding to its mystique are reflective pools that surround the area. The mosque is open daily to visitors except for Friday morning, and remember to follow the dress code.
The Corniche
The Corniche is a nine-kilometer stretch of road filled with beaches, parks and promenades. There are also venues for entertainment and fitness. The coastal road is dotted with hotels like the Sheraton, Al Ain Palace Hotel and the Hilton Abu Dhabi. Kids can enjoy its Family Park's toddler village, where they can play with boats and trains.
Ferrari World Abu Dhabi
Home to the world's fastest roller coaster, the Formula Rossa, Ferrari Abu Dhabi is an indoor theme park that caters to families and children. There are plenty of rides and exhibitions such as vintage cars and simulators. Visitors can also enjoy Italian dining at the park.
Marina Mall
Abu Dhabi doesn't fall short on shopping experiences. The Marina Mall is Abu Dhabi's largest and most luxurious shopping center. It features a bowling alley, an ice skating rink, a musical fountain, a movie complex, and a 100-meter observatory. Shoppers will be delighted with its four-story retail space. The Marina Mall is close to the Emirates Palace Hotel.
Emirates Palace
Costing $3 billion to construct, the Emirates Palace prides itself to be one of the world's most luxurious hotels. Visitors can gain access to the hotel by making a reservation at one of its restaurants for some luxury dining. One of the highlights is ordering a golden cappuccino that has real gold flakes.
Saadiyat and Lulu Islands
Aside from the branches of Louvre and Guggenheim, Saadiyat Island is also home to a performing arts complex. If museums are not your thing, get in touch with your outdoorsy side as you visit Lulu Island, a man-made island that has peach-hued dunes. It can be reached via ferry boats, and there's plenty of activities to do like swimming, riding camels, and taking a train around the island.
Abu Dhabi has a lot to offer to visitors, which is why it should become more than just a stopover. While in the middle of transferring flights, make the most out of your time in the city.