Airline offering a voucher? Just say no!
Often, when you cancel a flight, the airlines would offer you to rebook or give you a voucher. Here's what you have to do.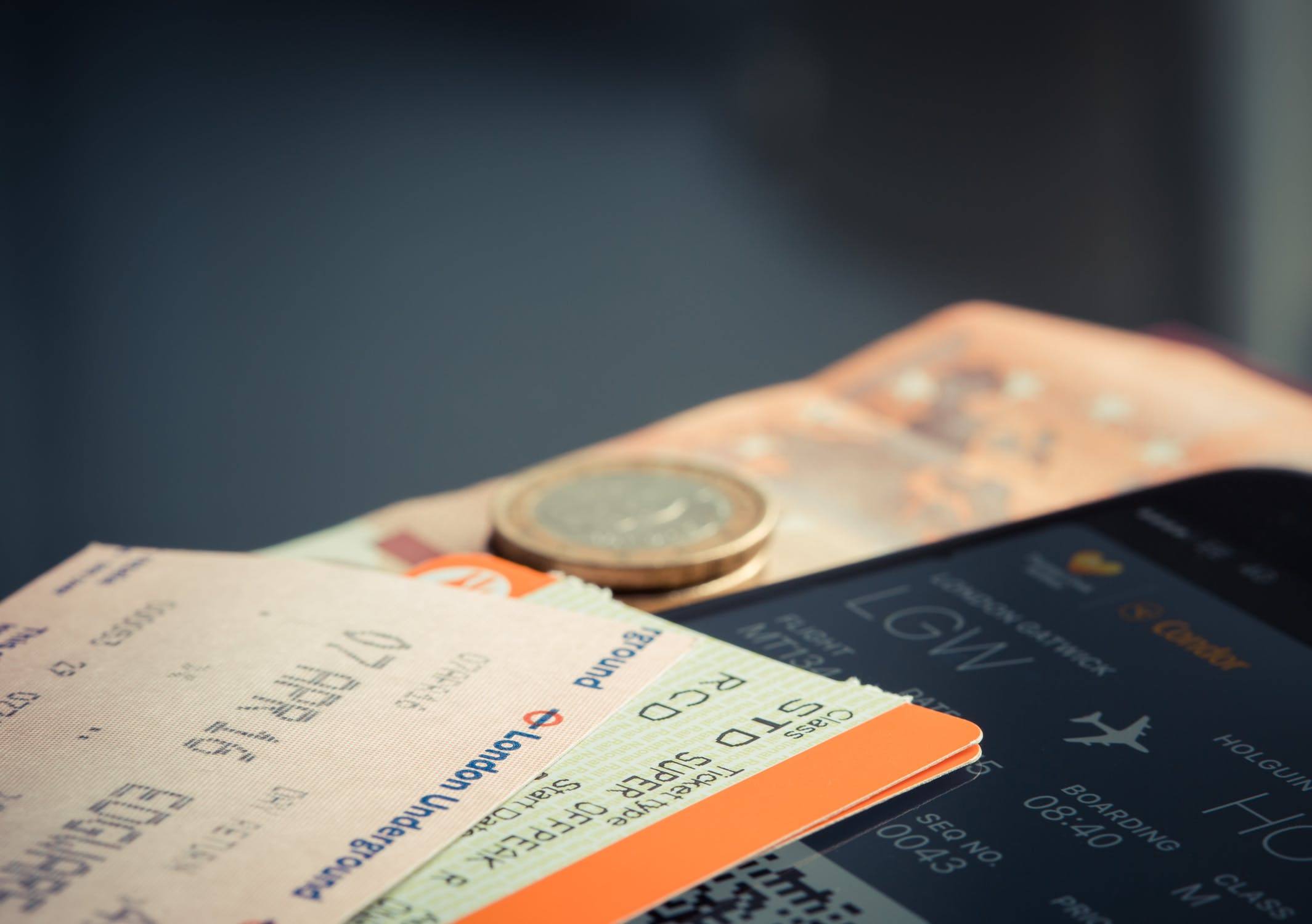 Beware of funny money, fellow travelers.
Airlines, hotels and cruise lines are quicker than ever to push vouchers into your unhappy hands when something goes wrong and you're owed a refund or apology. But think twice before you say "yes," because you might be forking over your hard-earned money without even realizing it.
Take Uber, for example. When it owed Shawn Crowley a refund after a billing error, it offered him Uber credit instead. But he just wanted his money back.
"They said I could dispute the charge with my credit-card company to get the Uber credit back on my credit card instead," says Crowley, a college recruiter from Washington, D.C. "I told them 'no' and asked for another agent to review. That agent finally issued the refund."
After Christina Conte found charges on her credit card for Uber rides she didn't take, she asked the company for a refund, too. It gave her credits instead.
"This seems illegal to me," says Conte, a food writer from Los Angeles.
It's not, and Uber is hardly alone.
"It is becoming more customary for airlines, hotels and other travel agencies to provide credits rather than cash refunds," explains Mahmood Khan, a tourism management professor at Virginia Tech.
Doling out scrip makes travel companies look generous, particularly when they're doing it as an apology. But it can also increase their profits by making you spend more when you give the company your repeat business, or when the credit expires after a year and the company gets to pocket your cash.
Uber actually offers three types of refunds when something goes wrong, including a credit, a full refund or a partial refund, according to the company. Credits are typically given for poor service.
"If a rider has an illegitimate charge on their account," Uber spokeswoman Susan Hendrick says, "we will refund it."
There's no shortage of stories from fellow travelers who were offered credits and lived to regret it. While Uber's credits don't expire, the ones issued by airlines and some other travel companies do. If you buy a standard economy class ticket and then change your plans, you'll receive a credit that's good for one year from the date of purchase. If you don't book a ticket before that expiration date, your money's gone.
That's the frustration Jeanne Achille experienced when her recent JetBlue Airways flight was canceled because of bad weather. Because she had made the travel arrangements long ago, the flight credits only lasted a few weeks.
"When they expired, JetBlue wouldn't budge on reinstating them, even though it was a short while after the expiration date," says Achille, who runs a technology marketing firm in Jersey Shore, N.J. "So we avoid flying with them now."
It could be worse. When Gayle Teresi tried to use her flight voucher she'd received from Spirit Airlines after canceling her ticket from Cleveland to Fort Lauderdale, an airline representative told her the credit was worthless.
"They told me their vouchers expire in 60 days," she remembers. "Really? Every other airline allows 12 months from date of booking. It's very annoying that $880 went down the drain."
There are other drawbacks to the travel industry's voucher system. For starters, you're forced to patronize the business again. So if you've had a negative experience and the response is a voucher, you may be understandably reluctant to return.
And there are restrictions. Michael Foguth, a personal finance professional and frequent traveler from Brighton, Mich., is a collector of travel credits from airlines and hotels, the product of delays, cancellations and botched customer service.
"What I have seen are redemption issues and stipulations when going through the process of redeeming them," he says. That can include blackout dates, expiration dates and other usage restrictions.
"Most of the time you have to call the airline, wait on hold and talk to a live person to apply the credit, rather than having the ease of going online, selecting a flight and choosing a seat.
Travel companies know their credits are hard to redeem and endlessly frustrating, but that's exactly how they want it. Consumer advocates speculate that redemption rates on some vouchers are in the single digits. If a company makes it too easy to turn the scrip into a hotel room or a flight, it could deprive itself of an opportunity to make more money.
If all of this sounds profoundly unfair, that's because it is. Funny money isn't exclusively a travel problem, but the travel industry likes to take it to new heights, or depths, depending on your perspective. It begs for some common-sense regulation, which is to say, if you give a business cash, it should return cash.
Until then, when a travel company offers you credit, your reflexive answer should be "no."
Three things they won't tell you about vouchers
We're legally required to offer you cash.
In some cases, such as a canceled flight, an airline is required to offer you a refund. Instead, it will try to offer to rebook the flight or give you a voucher that expires a year from the date of your reservation. Just say "no!"

The blackout dates make it impossible to redeem the voucher.
Some credit isn't really credit but a loose promise to offer a room or flight when it's convenient. Make sure you read the fine print on the voucher before you agree to it. If you don't like the terms, ask for a better deal, or a refund. Otherwise, you may never be able to use the credit.
The credits will expire sooner than you think.
Airline representatives are particularly vague about the terms. They'll say the voucher lasts "one year" without also stipulating that it's a year from the date of the original purchase. In reality, most airline credits last far less than a year from the date of your aborted trip. And when they expire before you can use them, the airline keeps your hard earned money.
—
DISCLAIMER: This article expresses my own ideas and opinions. Any information I have shared are from sources that I believe to be reliable and accurate. I did not receive any financial compensation in writing this post, nor do I own any shares in any company I've mentioned. I encourage any reader to do their own diligent research first before making any investment decisions.