How much are American couples spending on weddings?
A survey revealed that couples also tend to infuse their weddings with cultural traditions.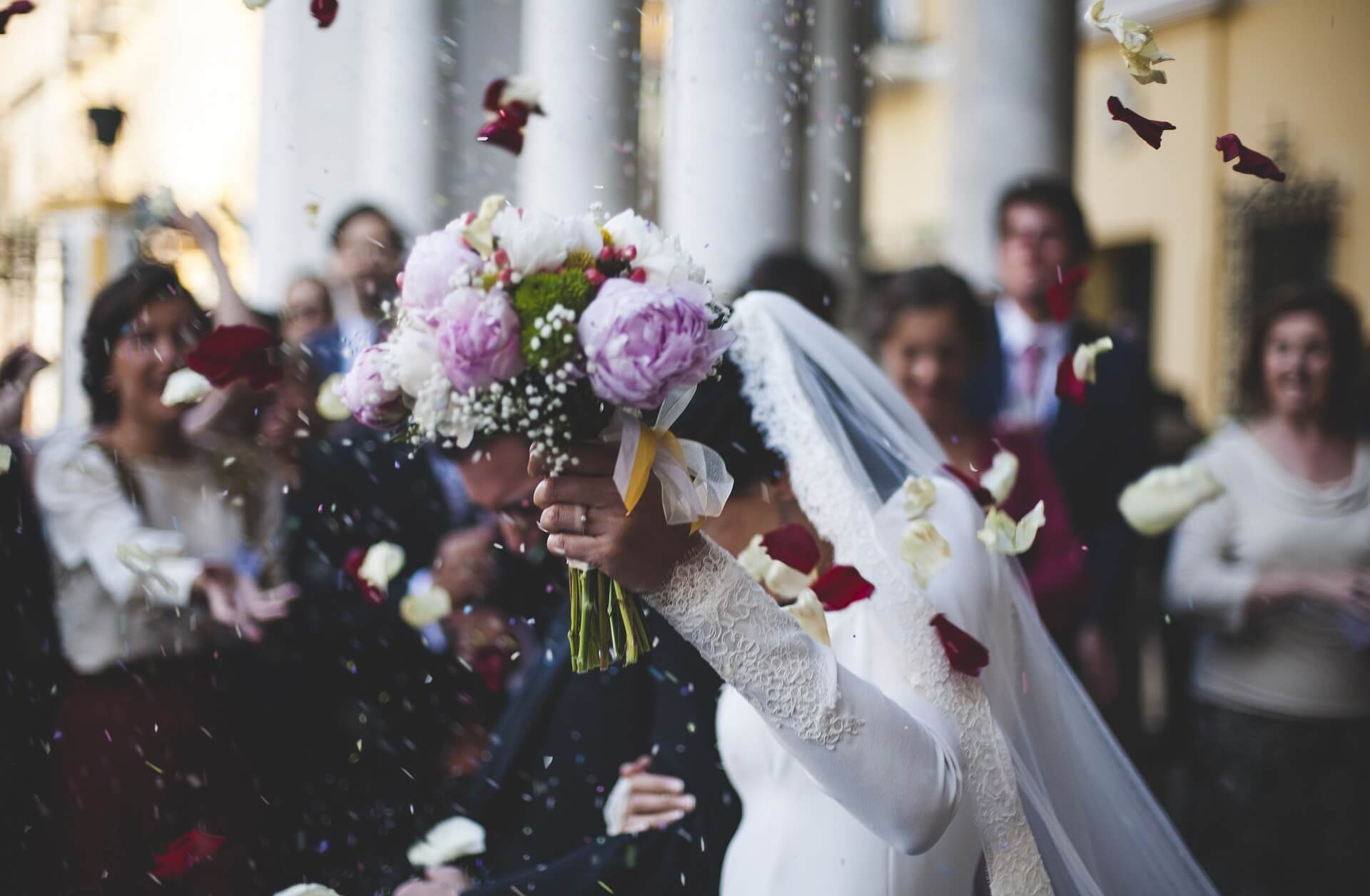 Tying the knot is one of the biggest leaps couples have to make towards their journey to forever. According to the Centers for Disease Control and Prevention, the number of marriages in the U.S. grew from 2,221,579 in 2015 to 2,245,404 in 2016.
With a staggering number of Americans getting married each year, how much do couples spend on their wedding? The Knot 2017 Real Weddings Survey revealed that on average, couples spend $33,391 on weddings, while high spenders pay an average of $105,130. Likewise, expenses per guest also grew from 2009's $194 to 2017's $268. However, the average number of guests experienced a decline from 2008's 149 to 2017's 136.
Traditionally, the bride's family usually spends for the wedding, and not much of it has changed. According to the study, on average, the bride's parents pay for 45 percent on the overall wedding budget, while the bride and groom and his parents respectively pay 41 and 13 percent.
The Knot's survey also revealed several trends among couples such as choosing non-traditional venues to celebrate, including barns, farms, historic homes, wineries, museums, and parks. They as well add a cultural touch to their weddings like a Chinese tea ceremony or traditional hora Jewish dance.
What do the bride and groom spend the most on?
Since weddings are a once-in-a-lifetime event, couples tend to put on a show for the big day. According to a CNN report on the 2016 findings of the same survey, custom guest entertainment has shot up since 2009. Couples are adding elements such as photo booths, fireworks, cigar rollers, dance performers, DJs, and customizations like dessert baristas and even a scotch or bourbon bar.
Moreover, technology is also lending a helping hand, such as brides using GoPro cameras hidden in their bouquet to capture the moment of walking down the aisle and photographers using drones to get dramatic aerial shots.
The trend in adding customizations remains unchanged from The Knot's 2016 and 2017 findings. Breaking down what couples spend the most on, the largest chunk of the budget still goes to the venue, with an average spending of $15,163, while the engagement ring follows at $5,764. Entertainment is also a top priority, with $4,019 for the reception band and $2,630 for the photographer.
Meanwhile, floral arrangements and decor come in at $2,379, while the average on a ceremony site is at $2,311. Average expenses on videographers are at $1,912, wedding event planners at $1,988, and a reception DJ at $1,231.
5 wedding budget tips to try
Since weddings are a milestone for any couple, it only comes naturally for the bride and groom to pull out all the stops not just in sharing the moment with family and friends but in impressing them as well. However, it doesn't mean that the couple should exceed their budget for everyone to have a good time. Here are several ways on how to budget for a wedding:
Consider your ceremony options
Since renting a venue is one of the most expensive aspects of a wedding, consider holding the ceremony at home or outdoors, such as a public park, per The Simple Dollar. However, one downside to having the ceremony outdoors is that you have to prepare backup plans should bad weather develop.
Minimize floral arrangements
Floral decorations help to make the surroundings beautiful, but they just die a few days after the event and are another huge expense. With that in mind, couples should consider a simple and elegant floral arrangement, such as one rose for each bridesmaid and a modest bouquet for the bride.
Borrow jewelry
To accessorize the wedding dress, brides would want jewelry in completing their look. One way to avoid going over the jewelry budget is by steering clear of high-end stores and consider borrowing from family or friends, according to Money Crashers.
Go plain or digital with invitations
Stationery used for invitations, save-the-date cards and "thank you" notes quickly add to the cost of the wedding budget. To help cut down on costs, opt for a simple and minimalist design, Forbes reported. Another eco-friendly option is wedding e-cards and online RSVPs.
Have guests take part in capturing the moment
Professional photographers and videographers also take up a couple's wedding budget. Hiring photography or videography students from a local university can trim down the expenses. Providing guests with a disposable camera and asking them to take their photos during and after the wedding ceremony will further reduce costs.