American ports essential to US economic prosperity
A much-needed upgrade to America's various ports will usher in economic prosperity for the U.S.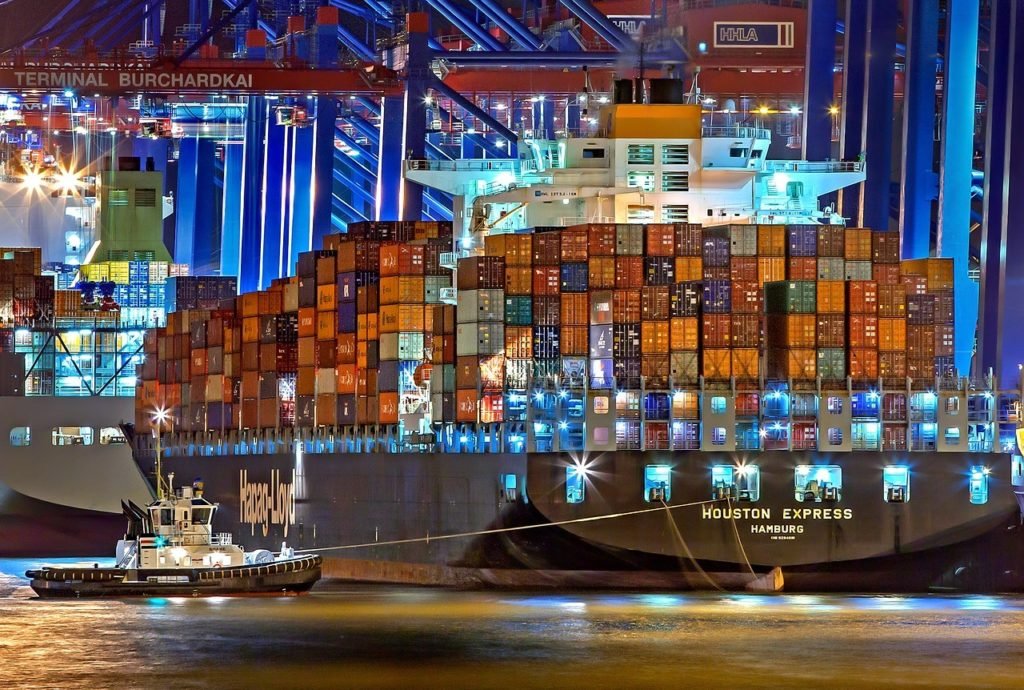 Looking for engineering and construction opportunities? Look no further than ports!
Investment in America's ports is accelerating significantly and port spending will increase again in 2019. Because of the neo-Panamax megaships, ports throughout the country are expanding shipping channels and harbors. They are also expanding rail lines and constructing new facilities or significantly expanding older ones. No port in America wants to be left out as shipping activity is increasing rapidly.
The neo-Panamax ships are longer, wider and deeper, and they carry much more cargo. Manufacturing companies are now able to transport up to 10,000 containers on megaships that existing port structures were not designed to handle in the past.
Deepening shipping channels, upgrading crane systems and extending rail lines have become the norm as ports across the nation rush to make sure the megaships can be accommodated. U.S. ports and their private-industry partners plan to invest $155 billion into port infrastructure during the next five years. The growth will create jobs related to ports and in the private sector as well. Regional economies will benefit greatly.
The American Association of Port Authorities (AAPA) projects that $20 billion will be needed for multimodal port and rail access projects during the next 10 years. And, in a recent survey, more than 30 percent of major U.S. ports reported that they have identified critical $50 million-plus rail projects.
These projects include on-dock, near-dock or other rail access projects. Rail provides an expedited method of moving cargo out of congested areas to distribution centers and upgraded rail systems are coveted because of their significant value to port operations.
The Port of Morgan City plans to use $4.7 million from the state and another $1.1 million of the port's own funds for work on the port's railroad spur and dock. Plans include enclosing a drainage ditch and installing a culvert to provide access to a railroad spur. The improvements will allow workers to unload rail cars at that location and the funding will upgrade the railroad spur. These projects should be underway by spring 2019.
The Port of Seattle announced plans in late November for numerous projects. Overall the projects will allocate $348 million for the following planned projects: $100 million for a new cruise berth; $39 million for development of Terminal 91 uplands; $35 million for berth replacement at Terminal 91; $30 million for bringing electrical power to the waterfront; $23 million for Fishermen's Terminal Gateway Building; and $17 million for a Terminal 117 habitat restoration program.
City leaders are eager to get these planned projects and the overall expansion of the port underway.
Savannah, Georgia's Garden City Terminal is the fourth-busiest terminal container port in the United States. It is operated by the Georgia Ports Authority and the terminal is slated for a $92 million improvement project.
The expansion, which includes a piece of the larger Mason Mega Rail project, also includes the addition of 23 miles of track on Garden City Terminal to better accommodate 10,000-foot-long unit trains. The rail project broke ground earlier this year funded by a $44 million FASTLANE grant, yet the ports' authority approval of funding paves the way for additional work opportunities, including 124,000 feet of new track, 88 automated switches and rail control devices, as well as the rail and power infrastructure to support the operation of rail-mounted gantry cranes. The rail upgrades will enhance the 1,200-acre facility's ability to move the increased capacity of freight quickly by 2020.
Port of Los Angeles officials have released a request for qualifications (RFQ) for developers interested in renovating the Cabrillo Way Marina into a commercial development. The plan is to find a developer to lease, operate and finance the development of the 87-acre marina space via a public-private partnership. The development area covers a total of approximately 12 acres, which is divided into development pads that total approximately 2.8 acres and an additional 9.2 acres of parking that serves marina overflow. The RFQ is due Jan. 29, 2019, and the next phase of procurement will begin in the spring.
A proposed $515 million project has been recommended for the Port of Oakland's major port gateway. The Seventh Street project includes separating freight rails from the street, heightening and widening underpass clearance and introducing technology to ease traffic congestion. Design work is underway now and procurement opportunities are likely in early 2019.
Ports are absolutely critical to the nation's economic prosperity, and these public assets are finally getting some much-needed attention.
—
DISCLAIMER: This article expresses my own ideas and opinions. Any information I have shared are from sources that I believe to be reliable and accurate. I did not receive any financial compensation for writing this post, nor do I own any shares in any company I've mentioned. I encourage any reader to do their own diligent research first before making any investment decisions.