Americans could be unwittingly investing in gun stocks
If the U.S. wants to stop mass shootings, it should probably look into stricter gun laws and investments in gun stocks.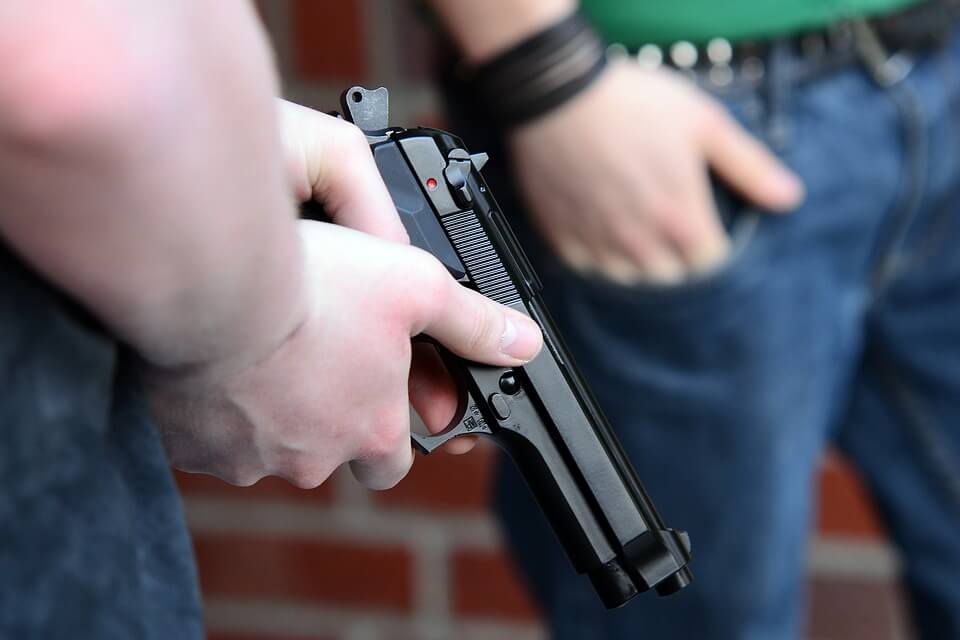 The U.S. has been at the center of gun controversies countless times already, and the country is facing a moral dilemma on whether or not gun laws should be stricter to prevent more mass shootings. Those who are opposed to firearms are outraged at the lack of action towards the violence, but these same people could be invested in guns unwillingly too.
According to Chicago Tribune, there's a good chance that a person is invested in guns if he or she is under the 401(k) retirement plan. The report states that a majority of large investment funds are stockholders in American gunmakers. It adds that it will be hard to avoid unwillingly investing in a gun company as they are a part of indexed funds.
However, there might be less investment on gunmakers now after the Stoneman Douglas High School shooting incident earlier this month in Parkland, Florida. The report notes that young investors are more discerning when it comes to where they invest their money. They also take into account their ethical standards, and as much as possible, they are looking to avoid funds involved with major gunmakers like Savage Arms and American Outdoor Brands.
There are organizations that are increasing awareness with regards to what major investment funds are involved with gun stocks. Non-profit organization Goodbye Gun Stocks, for instance, helps out investors by revealing how much of their funds go to gunmakers.
A recent study by the group reveals that 35 percent of the stock mutual funds in the U.S. are invested in either makers or distributors of guns and ammo. Through its website, investors are able to figure out if they are part of what keeps the gun sector alive and kicking.
Other than non-profit organizations looking to make an impact on the investments pouring into gunmakers, money managers are now beginning to let their ethics come into play as well.
Money managers making moves to crack down on gun stocks
CNBC reports that American investment management company BlackRock is going to have a talk with gunmakers in response to the Florida shooting. Its announcement comes after a few complaints from investors who want their money pulled out from any stocks related to gun manufacturing and distributing.
BlackRock's influence on the stock market runs deep as it is the bellwether in the ETF scene—worth $3.4 trillion—and accounts for $1.4 trillion. While the company can't pull out gun stocks from the market directly, it could somewhat force index providers to opt out gunmakers from their listings so that investors will no longer be able to willingly or unwillingly put their money in them.
The year has just begun, and the U.S. already reached a total of 34 mass shootings, per Gun Violence Archive. The easy access to guns is one of the main roots of the problem, and it seems like Congress isn't going to crack down on it anytime soon. By being socially responsible when investing, people are able to take up arms against gunmakers, and hopefully, lesser investments would make an impact on their overall production rate.