An inch closer to 'Her': Podcast renaissance, music streaming dominance, and audio content inception
Today, we choose whatever we want to listen on our way to the office, in what way we would read a book, or in what form we would consume music.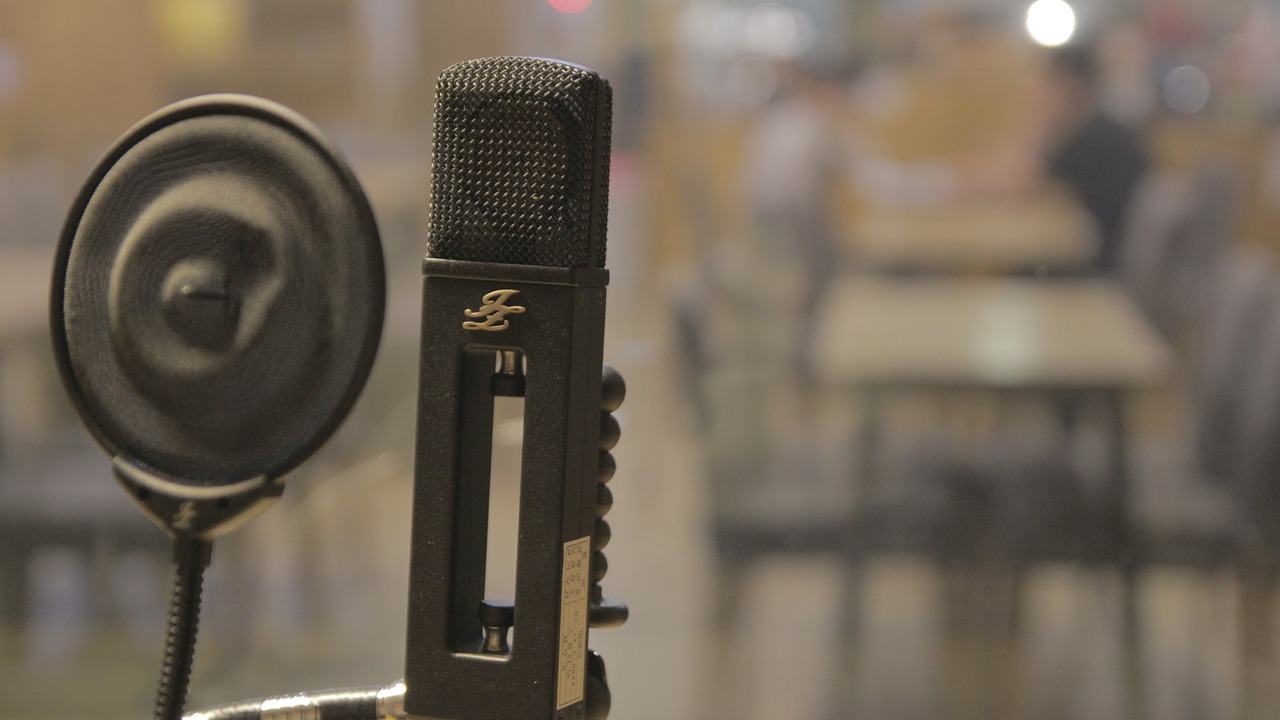 It should be said at once that the world depicted in Spike Jonze's 2013 dystopian film Her is more than and beyond loneliness.
When all the characters are clad in retro-futuristic garments—which make up a stylistic assembly of high-waist pants, Swinging London dresses, psychedelic glasses, moustaches that scream minimalism—who would actually say it's just about solitude and finding comfort from an incorporeal entity? It could have been a straightforward delineation of how humans live and find happiness these days. Or, perhaps, a clear-cut cautionary tale on the repercussions of humans' over-subservience to the niceties of technology.
Her is a film where humans fall in love with Operating Systems, exchange curses with video game characters, write letters by just talking—a world that isn't really a far cry from that of today, when humans are doing its best to fit the aestheticism of bygone eras into the ever-advancing present day.
So where are we today?
We now have Siri and talking operating systems but these—or they?—are still not capable of reciprocating an amorous affection in case we fall in love with their voice. We can now organize our email although we can't reprimand the algorithm yet. We can now put virtue in our video game heroes yet still limited to the constraints set by the game designer. But we are close to Theodore Twombly's world.
In Her, Jonze succeeds in unfolding a larger-than-life drama in the midst of nonchalant passersby/extras all busy talking to their OS gadgets, a hyperrealistic rendition of how we humans really live today. Gone are the days when 'catching-up' meant spending two-three hours of non-stop talking over a cup of tea or coffee. We can no longer last a minute without being overly acquiescent to the demands of our thumb. We always find a valid reason why we have to multi-task and check our smartphones in the middle of a conversation: Facebook, Instagram, email, et cetera.
And we are not being rude: it's an ordinary thing nowadays, as though these palm-sized gadgets are our eleventh finger, a body part that is more important than countenance and eye contact, than a witty remark or a noncommittal response. And yes, these gadgets are somewhat a constant reminder that we are born to take pictures of whatever that is happening around us, however nonsensical they are. Hence, we need to use them. Spend at least a minute on the street and it would take you to a free spectacle of people rubbing their fingers on mobile phones, brisk-walkers adorned with earplugs and headsets who might be "reading" or listening to some obscure music, a lonely lady taking pictures of herself against a store's wall-to-ceiling glass wall—indeed, a milieu of people with gadgets.
But, like in the film, the gadget is never the enemy. We humans are still in control, and we have all the power where and when to stop succumbing to what they can give. Today, we choose whatever we want to listen on our way to the office, in what way we would read a book, or in what form we would consume music.
Now, we are confronted with many terms that seem to shake our respective lifestyles—podcast renaissance, music streaming dominance, and audio content inception, all demanding for our ears' attention. We are now living in the time of iTunes, Spotify, and Audioboom (LSE: BOOM), and it is never really far from Jonze's dystopian world when audio content means Samantha and other human-like OSs.
Jonze invests a lot in the visuals—and does it in high-brow fashion. But when he aims to deliver his message he veers towards the overly bruised metaphor and utilizes the aural instead. He wants us to listen, and so he whispers it. And his brilliantly crafted Her says it all: technology has improved the world for the better, but it can never replace the real world.
_
This article may include forward-looking statements. These forward-looking statements generally are identified by the words "believe," "project," "estimate," "become," "plan," "will," and similar expressions. These forward-looking statements involve known and unknown risks as well as uncertainties, including those discussed in the following cautionary statements and elsewhere in this article and on this site. Although the Company may believe that its expectations are based on reasonable assumptions, the actual results that the Company may achieve may differ materially from any forward-looking statements, which reflect the opinions of the management of the Company only as of the date hereof. Additionally, please make sure to read these important disclosures.