Animal instinct: Cute marketing ideas to help your business cut through the noise
Is your marketing strategy in need of a revamp? If so, try these cute marketing ideas for a fresh and effective marketing campaign.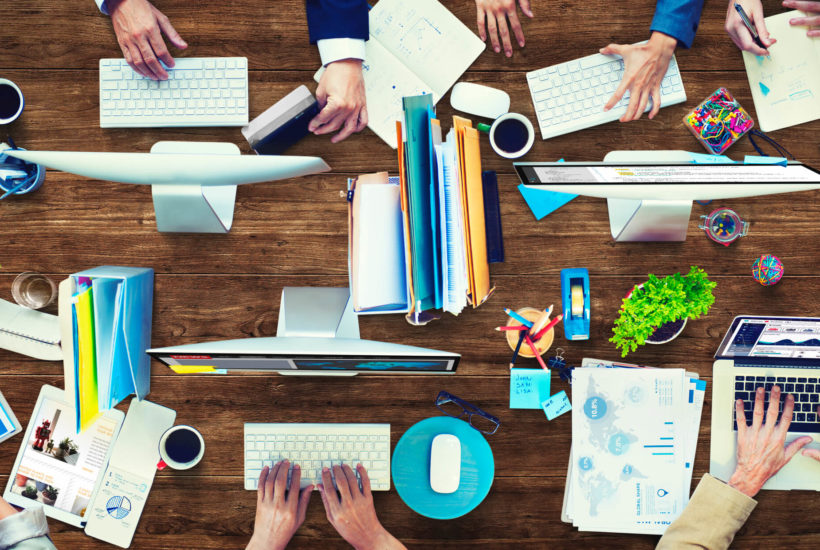 Have you ever sat down in a marketing meeting with a bunch of colleagues and a blank sheet of paper and really struggled to come up with any meaningful ideas?
You want to promote your products and services to as wide a possible audience and really grab the attention of the consumer, but in a world where there are so many distractions it is getting increasingly difficult to cut through the noise.
And those ideation meetings, where blue-sky thinking is met with frustrated groans and slam dunks into the waste paper basket, are hardly helping matters.
One of the best ideas you will get in business, maybe in life for that matter, is to keep things simple.
It's a strategy that has rewarded numerous brands in the past, and especially from a marketing standpoint where cute and cuddly often outweigh grandiose ideas that you might think are packed with substance, but in the end just go over your audience's head.
The old 'animal attraction' tag has been used by many firms over the years; not least Starbucks, who earlier this year launched their furry friends on Chinese New Year. Such is the psychological response to cute animals in advertising that Sherril M. Stone, a professor at the Oklahoma State University, has written an academic paper on the subject. Here are a few rea-world examples.
Piggy perks
The Singapore wing of Starbucks' operation is renowned for pushing the boat out when it comes to the Chinese New Year, which as you may know is linked to a different animal each year courtesy of the Zodiac.
In 2019, we are currently in the Year of the Pig – a fact that Starbucks celebrated with their annual tradition of limited edition merch.
The classic Starbucks card was adorned with a cute little piggy in a tie, while the usual array of water bottles and flasks were given a porcine makeover.
There were even teapots, money pouches and – of course – a piggy bank for coffee lovers to get their hands on.
The bottom line? Customers love collectibles… especially when they are animal themed.
Meerkat motives
One of the most enduring advertising campaigns in the UK comes courtesy of the comparison website Compare the Market.
Way back in 2009, they came up with a marketing slogan based on the premise that the word 'market' kind of sounds like meerkat. It's a tenuous link, granted, but go with it.
Now, a decade later, Aleksandr the Meerkat remains at the heart of the firm's branding. The annoying 'simples' catchphrase may have gone, but the cute CGI mascot is still up to his old tricks – and it's no coincidence that Compare the Market is now a £10 million business.
Amazingly, a mock autobiography 'written' by Aleksandr received more pre-orders than tomes penned by Tony Blair, Cheryl Cole, Russell Brand and more in the winter of 2010.
Fluffy favourites
You may not be aware, but the online casino games industry is dominated by a handful of powerful software developers, such as NetEnt, Microgaming and Play 'n Go.
It's one of those markets where you really have to think outside the box to gain a competitive share; or in the case of Eyecon Games, thinking inside Noah's Ark.
Their flagship title is Fluffy Favourites, a slot game whose theme is that of cute and snuggle-worthy animals. This game attracted a different kind of player to slots, and has spawned spin-off titles such as Fluffy Fairground, Fluffy in Space and the adorable Puggy Payout.
You can play Fluffy Favourites slots at Aspers.com, and while you're there note how many other software developers have introduced animal-based themes in their games – it's no coincidence!
Puppy love
You may have forgotten in the sands of times, but one of the most viral marketing campaigns of all time – measurable in its 50 million views on YouTube – is Budweiser's 'Puppy Love' branding.
Budweiser: Super Bowl XLVIII Puppy Love #BudEpicAds
The commercial itself was fairly banal, but the addition of cute animals pulled on the heartstrings and helped to consolidate Budweiser in an increasingly competitive marketplace.
Whether their target audience of men aged 21-40 were watching the ad remains to be seen…
But the takeaway point is simple: if you are stuck for ideas as to an effective marketing campaign, think about the pulling power of our furry friends.
(Featured image by DepositPhotos)