Augmented Reality (AR) Delivers Massive Benefits to Warehouses and Supply Chains
While Augmented Reality (AR) technology is known to many of us by now, its use in warehouses and supply chains might not be. This is where the technology makes some of its biggest impacts, however. In one example, DHL reaped a 25% improvement in its warehouses. Now, XRApplied is revolutionizing every stage of the supply chain, right from the manufacturer all the way down to the retail floor.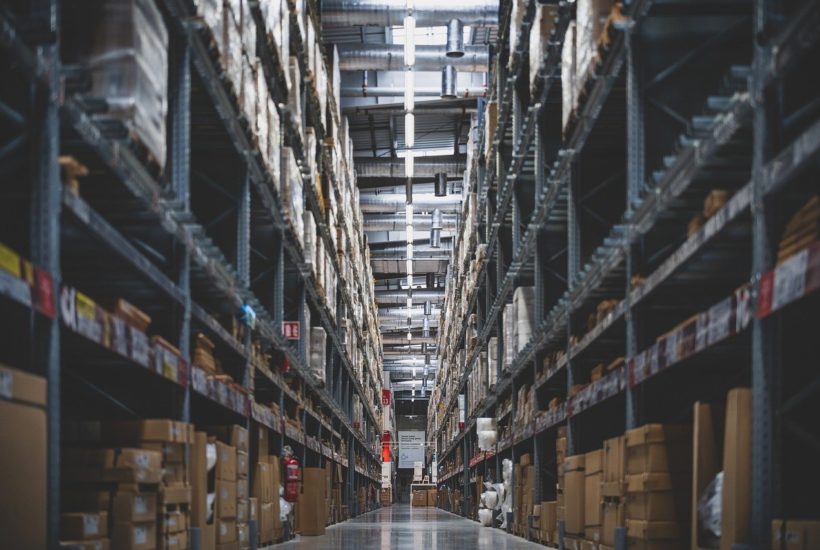 For many of us, Augmented Reality (AR) is heavily associated with gaming. However, AR was designed to facilitate so much more than computer gaming in the real world. Indeed real-world business operations, by using mobile and wearable AR technologies coupled with smart application design, are finding that the technology is a giant productivity booster in their daily operations. This is being particularly well observed in the logistics sector.
To understand how AR is such a boon here, we first need to observe that, in logistics and warehousing, human labor accounts for over 50% of warehousing costs. Even when taking a broader view of the total supply chain, human labor still counts for as much as 20% of total costs. Therefore, any technology that can augment human ability to operate at maximum capacity will be a huge boon in the logistics industry, which is exactly what augmented reality is setting out to do.
Augmented Reality Hits the Ground Running in Warehouses around the World
In the world of AR, several possibilities appear on the market to address a wide variety of activities in logistics and warehousing. This includes work checklists, order picking instructions, employee training, and a whole host of other uses.
Of these, the one that stands to reap the biggest benefits is warehouse order picking. Here, a lot of effort has already gone into automating the process, but ultimately people are still needed. Even high-tech companies like Amazon still rely on countless hours of human labor to keep their warehouse orders flowing, even though they are global leaders in warehouse automation.
However, the benefits here aren't just in increased productivity. They can also improve business reputation. For example, mistakes made during the order preparation process can have a direct and profound influence on the customer's perception of a company. The quality assurance that augmented reality can bring leads to improved accuracy in the order picking process, which can have a significant impact on profitability, competitiveness, and reputation.
How Augmented Reality Works in Warehouses
The typical way augmented reality is deployed in warehouses is via the use of smart glasses which workers wear while conducting tasks where AR can help them. This allows for images and text to be superimposed directly into the order picker's field of vision, meaning they can be kept in sync with the warehouse management system at all times. This gives them easy, hands-free, and always up-to-date access to information about stock levels, order quantities, storage locations, and the best routes to be taken to get there, all without ever having to look at a device, thus being distracted and having to context switch.
Already, some operators are having big successes with augmented reality and rolling out AR applications for large-scale operations. DHL, for example, has deployed an augmented reality warehouse application using Vuzix's Smart Glasses at a 2600m² site. Here the company saw their picking process improve by as much as 25%.
Thinking Bigger with Augmented Reality
Augmented reality technology's possibilities extend much further than this. Indeed, when it is combined with other systems, its potential increases exponentially. Remember, all technology interfaces with other technology, meaning AR can be combined with RFID, QR codes, wireless technologies like 5G, and other computer systems like large-scale analytics databases.
A great example of the latter case comes from XRApplied's AR Flooring App. And while this app isn't targeted at the warehouse directly, the data that can be derived from it can have a huge impact on supply chains and manufacturing, especially when it comes to forecasting product demands and lead times.
To understand how it works, the everyday consumer side first needs to be understood. Here, AR Flooring allows anyone to trial different flooring products in their own home. The user simply looks at their room through their phone's camera and then, using augmented reality, can virtually replace the flooring with any carpet, tile, vinyl overlay, or floorboard. This all happens in real-time, and users can change back and forth between looks with ease.
The result of this is that data collected using the app could be used to estimate future product demands, right down to the very locations where those products will be demanded. This would enable everyone from the manufacturer, down through the whole supply chain, and right to the regional warehouse to predict when, and where a product will be needed. The result is reduced over- and out-of-stocks, the ability to push rather than pull orders, and, ultimately, a better experience for the end retailer and customers who get exactly what they need at the moment they need it.
The way this is all possible is by using the data that augmented reality can generate. For example, the flooring app can send back data about how many times a user has looked at a particular item, how long they dwelled on that item, and where they looked at the item. In fact, the app can even send back surface area data in real-time, meaning that all demand predictions also come with a defined quantity, not just a randomly estimated number based on some backward-looking model.
Things Are Only Just Getting Started
It's still early days in augmented reality technology, and the benefits being realized are only getting bigger and better. At the same time, access to the technology is also improving as hardware costs come down, and developers like XRApplied start making their platforms available to SMEs at affordable costs.
—
(Featured image by Tham Yuan Yuan via Pixabay)
DISCLAIMER: This article was written by a third-party contributor and does not reflect the opinion of Born2Invest, its management, staff or its associates. Please review our disclaimer for more information.
This article may include forward-looking statements. These forward-looking statements generally are identified by the words "believe," "project," "estimate," "become," "plan," "will," and similar expressions. These forward-looking statements involve known and unknown risks as well as uncertainties, including those discussed in the following cautionary statements and elsewhere in this article and on this site. Although the Company may believe that its expectations are based on reasonable assumptions, the actual results that the Company may achieve may differ materially from any forward-looking statements, which reflect the opinions of the management of the Company only as of the date hereof. Additionally, please make sure to read these important disclosures.