The End of a Surveillance Ads Era Brings New Opportunities With XRApplied
For years, the online world has moved faster than legislators can keep up. But that's coming to an end—just take sales tax as an example. What this means is that the days where advertisers have enjoyed unprecedented quantities of data with which to target consumers will surely be numbered. However, not all is lost: AR technology providers XRApplied are also creating new opportunities.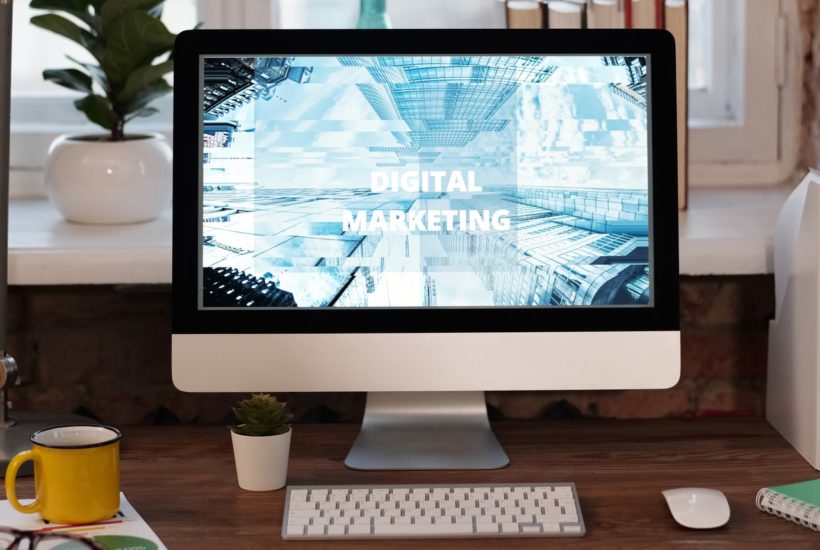 If you haven't read the writing that's on numerous walls by now, here's the tl;dr version of what's happening in online advertising right now: surveillance advertising will become a thing of the past.
What this means for businesses and marketing agencies is that now is the time to start looking for alternative ways to target and engage potential customers. While simply clicking through a few demographic filters on Facebook might work for the moment, its lifetime is limited.
Instead, marketers now need to start turning towards new technologies and platforms like the scalable B2B solutions offered by exciting new companies like XRApplied. Like this, companies can use unique, value-adding experiences to draw attention.
Why Bother Chasing New Technologies When What We Have Is Doing Just Fine?
So sure, for the moment, what we have now works. In fact, it's almost too simple, as anyone with a Facebook Ads account can tell you. And you can guarantee that further privacy crackdowns will come up against at least a few well-funded platforms that won't go down without kicking and screaming about it first.
But let's face it, the wheels are in motion. GDPR, CCPA, iOS 14.5, you name it. This is just the beginning. And let's not forget that the one subject that fosters anything resembling bipartisanship in U.S. politics is the topic of big tech. At least, it would be if elected representatives realized that they all kind of agree on the same things once you subtract the politically charged language like "voter suppression" and "left-wing bias."
In any case, with strong political will and privacy tech coming together, don't expect the happy state of "we know enough about you for it to be creepy" to last.
U.S. Senate Provides Glimpse of Where Advertising and Privacy Are Headed
On the subject of political will, a new bill tabled in the U.S. Senate provides us with an early glimpse of where privacy is ultimately headed. Curiously named the "Banning Surveillance Advertising Act" (yeah, weird, it doesn't make a cute acronym), a group of U.S. Senators are now proposing a massive clampdown on the pervasive data abuse by big tech and big data firms.
To cut a long story short, if the bill passes, advertisers would no longer be able to use huge swathes of the data that they currently use now. They'd still be allowed to use the kind of early 2000s data like basic geographic information. But the really deep pervasive collection of data—the Google analytics and Facebook pixels that track you across the web, from your healthcare provider's website to your favorite NSFW hangout—that would be over.
What this means is that, ultimately, the reliability of targeting information will go down. While you might still have success as a local business engaging with local customers, the days of targeting pregnant teenage girls indicating an interest in losing their pregnancy weight post-giving birth… all that will be over.
It Will Be Just Like Sales Tax on eCommerce Transactions
While such heavy policing might seem like something to worry about in the distant future, don't forget that legislators are catching up with tech. Remember, it was only a few short years ago that the Supreme Court established an economic nexus principle for eCommerce transactions.
This meant that an online merchant didn't even need to have a presence in a state for sales tax obligations to kick in. So long as it makes over $100k of sales in that state, an online merchant can now be required to collect and remit sales tax, as is already being required in countless states, with many more to follow.
This all gives some indication of the rapid pace of change to expect in other areas of digital regulation. It also gives an element of fair warning—the costs and disruptions these sorts of changes bring about to businesses that aren't prepared are much larger than those who planned ahead.
Start Preparing For Tighter Privacy Regulations With New Technologies
If you want to start preparing for a shifting advertising landscape (and you should), it's time to start shifting some of your advertising budget into other marketing activities that offer equally big reach and targeting.
Fortunately, we also live in a time where technological innovation is creating new and exciting ways to attract consumer attention, and one of the most promising of them is AR technology as made possible by companies like XRApplied (CSE: XRA). In fact, even in this day and age where surveillance advertising is still able to provide laser targeted ads, online retailers are still seeing huge ROIs by adopting this new technology.
How XRApplied Is Helping Businesses Prepare for a Post-Surveillance Advertising World
When XRApplied was founded, the goal at the heart of everything the company was doing was to help small and medium-sized businesses make the transition into the new augmented reality frontier. To do this, it created a suite of business-focussed solutions allowing companies to bring their assets into highly-engaging AR applications in a cost-effective and scalable way.
An example of what this allows businesses to achieve is the company's AR Flooring App. This, for example, can be used by flooring retailers to allow customers to sample flooring products in their own homes, all without ripping up the floor or even visiting a store. Instead, all the customer has to do is point their phone at the room and the advanced augmented reality technology replaces the floor virtually.
The advantages of this over just buying up ad space are clear. Even with the most targeted of advertising, no message you can send delivers anywhere near the same value as the AR Flooring App, or even AR in general.
__
(Featured image by Mikael Blomkvist via Pexels)
DISCLAIMER: This article was written by a third-party contributor and does not reflect the opinion of Born2Invest, its management, staff, or its associates. Please review our disclaimer for more information.
This article may include forward-looking statements. These forward-looking statements generally are identified by the words "believe," "project," "estimate," "become," "plan," "will," and similar expressions. These forward-looking statements involve known and unknown risks as well as uncertainties, including those discussed in the following cautionary statements and elsewhere in this article and on this site. Although the Company may believe that its expectations are based on reasonable assumptions, the actual results that the Company may achieve may differ materially from any forward-looking statements, which reflect the opinions of the management of the Company only as of the date hereof. Additionally, please make sure to read these important disclosures.