Woman to Watch: Author and entrepreneur Arianna Huffington
Former The Huffington Post editor-in-chief Arianna Huffington is now focused on promoting work-life balance.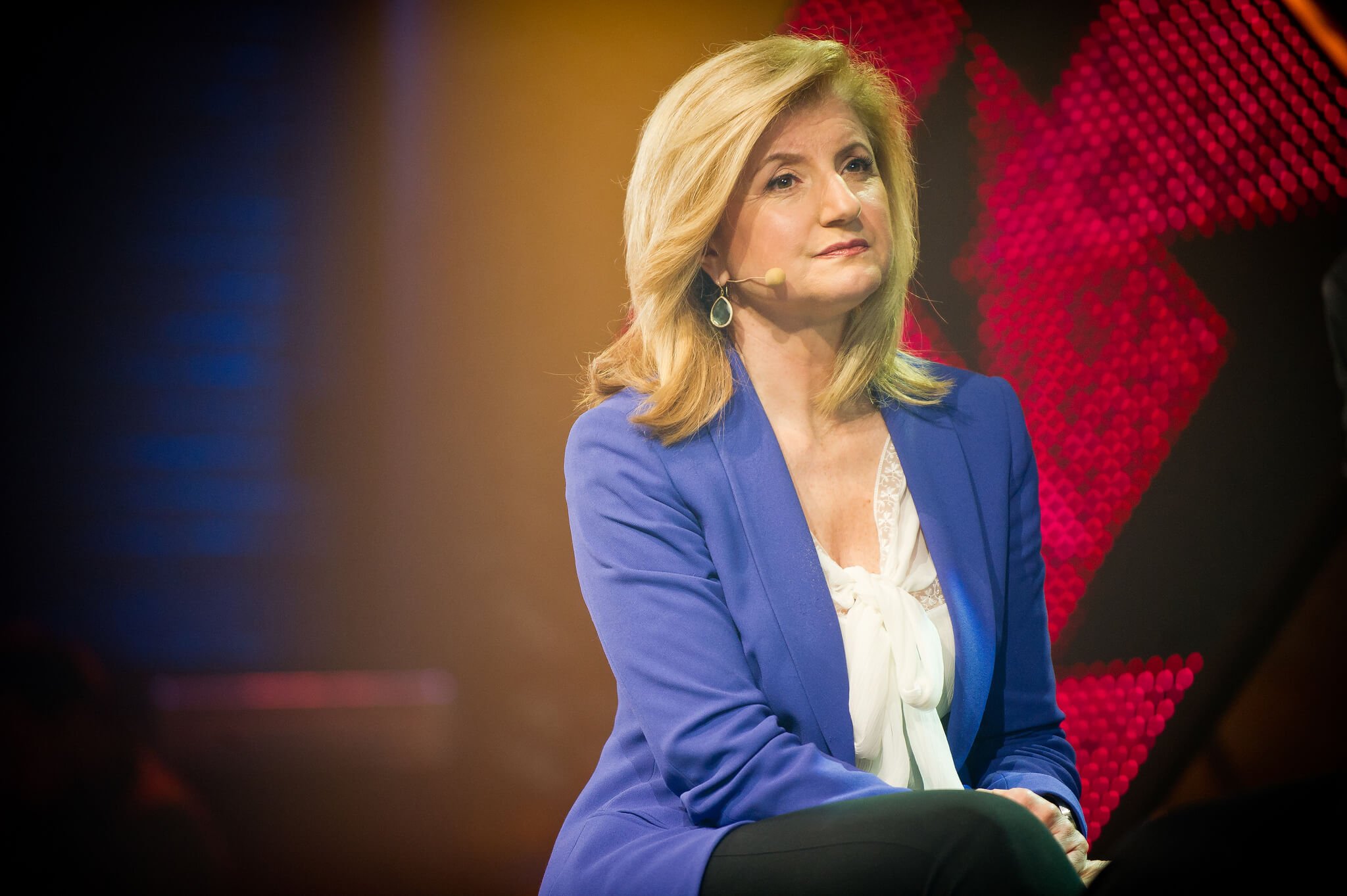 Upon hearing or reading the name Arianna Huffington, you definitely know it rings a few bells. That is because she used to be the editor-in-chief of The Huffington Post, a website that publishes news and opinion articles. She is also an acclaimed journalist, author, and entrepreneur. Even though she is not in The Huffington Post anymore, she is still making headlines with her significant contributions.
Huffington's rise to success
But before we dive deeper into Huffington's current success, let us get to know her in the early stages of her life.
Born Arianna Stassinopoulus in Athens, Greece, she moved to the United Kingdom in her teenage years and studied economics at Girton College, one of the first two colleges in the University of Cambridge established for women. During her attendance there, she became the third female president of the Cambridge Union, a free speech, and debating organization.
After her college education, Huffington proceeded to write books. She published her first two books, "The Female Woman" and "After Reason," in 1974 and 1978, respectively. Both these works tackled significant issues, with the former criticizing the women's liberation movement and the latter evaluating the materialistic Western society's failure to satisfy man's spiritual necessities.
In 1980, Huffington transferred to the United States and resumed her writing career there. Five years later, she met her future husband, politician Michael Huffington, after close friend Ann Getty set them up during Getty's party. Michael and Arianna got married in 1986, with Getty paying for their wedding dinner held at the Metropolitan Club. They moved to California and had two children. However, the couple got divorced 11 years later.
Arianna assisted her husband during his campaign for the U.S. Senate position in 1994. Nine years later, she then took on Austrian actor Arnold Schwarzenegger at the 2003 Californian gubernatorial recall election. But she ended up dropping out of the race.
Her time at The Huffington Post
Two years after the election, Huffington and former AOL executive Kenneth Lerer founded The Huffington Post, now known as HuffPost, along with Big Government creator Andrew Breitbart and future BuzzFeed co-founder Jonah Peretti. She became the website's editor-in-chief. Aside from publishing news, The Huffington Post also published blog posts. It then expanded to other categories such as sports and business.
In 2011, Huffington sold the company to AOL, originally known as America Online, with AOL agreeing to buy it for $315 million. Following the acquisition, AOL chose Huffington to be the president and editor-in-chief of The Huffington Post Media Group.
During her 11-year stint at The Huffington Post, Huffington received recognition from many media publications. She was included in lists like Time Magazine's Time 100 in 2011 and Forbes' Most Powerful Women in the World in 2014. Huffington then announced that she would be resigning from her position in August 2016.
Huffington's next venture: Thrive Global
While working at The Huffington Post, Huffington fainted out of exhaustion because of too much work. She sustained a facial injury after collapsing. This instance led her to endorse the importance of work-life balance in the culture of companies. Three months following her resignation, Huffington founded a startup called Thrive Global.
The company aims to address the stress and burnout sustained from constant work by providing to companies and people solutions and workshops focused on enriching health and performance and making a positive relationship with technology. It also seeks to change the people's common belief of exerting too much work for success and shift their priorities to their health in order to thrive.
In its first few months, Thrive Global has already attracted popular companies for its clientele and partners. Some of these companies include Accenture, JPMorgan Chase, and Uber.
The company also developed apps to help people live their lives without being too consumed by their jobs. One app called Thrive Away can help employees detach themselves from their email inbox and enjoy their vacation by deleting new emails until they go back to work. Another app named Thrive will block notifications and alerts on a phone while allowing it to receive significant calls in order to help people get some space to focus on other things aside from work.
It also created the Thrive Global Podcast, a bi-weekly podcast where Huffington talks to various celebrities, academics, business executives and other prominent figures to about their success. Some of the podcast's guests include actress Jennifer Aniston, singer Katy Perry, Dallas Mavericks owner Mark Cuban and astrophysicist Neil deGrasse Tyson.
Becoming a part of Uber's board of directors
A few months before leaving The Huffington Post, former Uber CEO Travis Kalanick announced that Huffington has joined the board of directors of the ride-hailing company. According to Kalanick, he is excited to acquire new knowledge from Huffington's emotional intelligence and ability as a storyteller.
Huffington even took rides with Uber passengers one day to chat with them about "The Sleep Revolution," her new book at the time. She also rode with Kalanick and talked about the positive effects of sleep in a Facebook Live video.
As Uber dealt with the controversy surrounding its company culture and Kalanick, Huffington supported him and believed that he can still redeem himself. She thought that a changed Kalanick is what Uber needed to get out of the hole it fell into.
Women's repeating work dress code advocacy
At the Most Powerful Women Summit of Fortune, Huffington urged companies to allow women to wear the same clothes to work. She pointed out that "men have a competitive advantage" because of their fewer options in clothes. She also took pictures of the clothes she repeatedly wore on events with the "#repeat" hashtag.
Huffington elaborated that repeating their clothes can help women reduce wardrobe anxiety. But she also said that they should also repeat their favorite clothes if they want to.
Huffington's tips for a productivity boost
As part of her advocacy for work-life balance and adequate sleep, Huffington shared four tips to boost one's productivity without being overworked.
1. Sleep
Sleeping is one of the most vital things in life, and being deprived of sleep can bring down an individual's productivity. Huffington said that sleeping for seven to nine hours every night can significantly help business tycoons perform well throughout the day.
2. Put the phone out of the bedroom
According to Huffington, many people cannot put their phones down even in bed, and it makes sleep difficult for them especially if their rest gets interrupted. So instead of sleeping beside your phone, place them outside your bedroom before sleeping.
3. Always eat breakfast
Breakfast is truly the most important meal of the day, and Huffington encourages taking some time eating and enjoying the meal to start the day properly and with high energy.
4. Pause
Huffington recommends that while working, people should never forget to take breaks especially to eat. She said that these pauses during work are important to improve productivity and maintain low levels of stress throughout the day.
(Featured image by C2 Montréal via Flickr. CC BY 2.0)