Barcelona tags Philippe Coutinho as Neymar replacement
Many see Coutinho in Barcelona as the eventual replacement of midfield maestro Andres Iniesta. Some claim he will be better than Neymar at Camp Nou.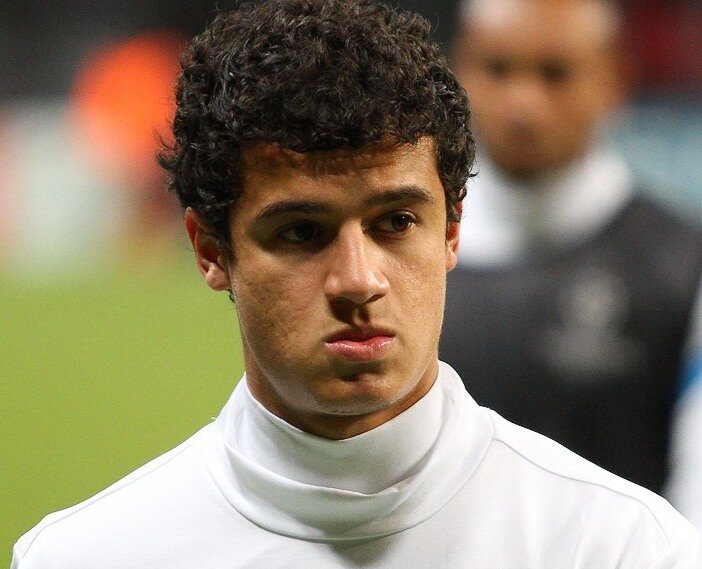 Barcelona announced they have signed Brazilian midfielder Philippe Coutinho from Liverpool for €160 million, making him the third most expensive football player ever, behind the man he replaced in the lineup, Neymar Jr. and Kylian Mbappe of PSG.
Coutinho has been on the wishlist of Barcelona ever since Neymar left to join Paris Saint-Germain for €222 million. And it looked like the feeling is mutual. Coutinho has reportedly wanted only to play for Barcelona amid interest from different ball clubs such as Real Madrid and Paris Saint-Germain. The midfielder has been honest with Liverpool in his wishes to play at the Nou Camp.
So far, Barcelona reinvested the money they got from the Neymar deal (€222 million) to sign Coutinho (£142 million), Ousmane Dembele (£135.5 million) and Paulinho (€40 million). The team remains on top of La Liga standings with a massive 11 point-lead against second placer Atletico Madrid and a 16-point spread against bitter rivals Real Madrid.
Coutinho joins the list of fellow Brazilian "magicians" who have led Barcelona's attack in the past such as Ronaldinho, Rivaldo, Ronaldo, Romario and Neymar. Former teammate at Liverpool Luis Suarez could not hide his excitement over their latest signing. "He has spent several years playing at an elite level, and we will try to help him settle in quickly since changing teams isn't easy. He has a profile that can fit well with this team," he added.
Barcelona could have waited in the summer to sign Coutinho; after all, the midfielder is barred to participate in the Champions League for his new club because he suited up as Liverpool player in the tournament. The 25-year-old's signing is seen as preparation for the eventual departure of the long-time midfield maestro at Barcelona, Andres Iniesta, who is already 33 years old.
Brazilian Paulinho is certain his teammate at the national team will improve Barcelona, but the earliest he could play is February 4 against Espanyol. Coutinho's versatility will be put to maximum use under manager Ernesto Valverde who fancies different formations throughout the tournament such as 4-3-3, 4-2-3-1, 3-5-2 and above all 4-4-2. While playing for Liverpool, Philippe found the back of the net 41 times in 152 Premier League appearances. This season, he scored seven times in 14 games.
On the other hand, Liverpool made a great deal out of a player whose heart is no longer with them. The rise of their own trident with Mohamed Salah, Sadio Mane, and Roberto Firmino made Coutinho dispensable in their attack. Now, it remains to be seen how Jurgen Klopp will use the money from the deal to sign other players to improve the squad.
There were rumors that Neymar realized he will never be the best player in the team or in the world as long as he is playing alongside Lionel Messi, and this made him leave the Spanish side to play for the Paris outfit.
Barcelona's latest signing is good news for the club and its future. However, rivals in La Liga should be scared as Lionel's Messi's side is already dominating the competition without Coutinho. Imagine how devastating they could be once the "magician" has fully settled with the team.
(Featured image by Amarhgil via Wikimedia Commons. CC BY-SA 3.0)