SWMBRD Sports — A Surprise Growth Stock Set to Become the Next Big Global Brand
The global pandemic increased overall participation in outdoor sports and recreation, particularly in surface watersports, and this growth is forecast to continue at a CAGR of 7.3% over the next five years. Now, with the market ripe for new watersports products, SWMBRD Sports Inc. is gearing up to head into mass production of its innovative new SWMBRD, presenting a real opportunity for investors.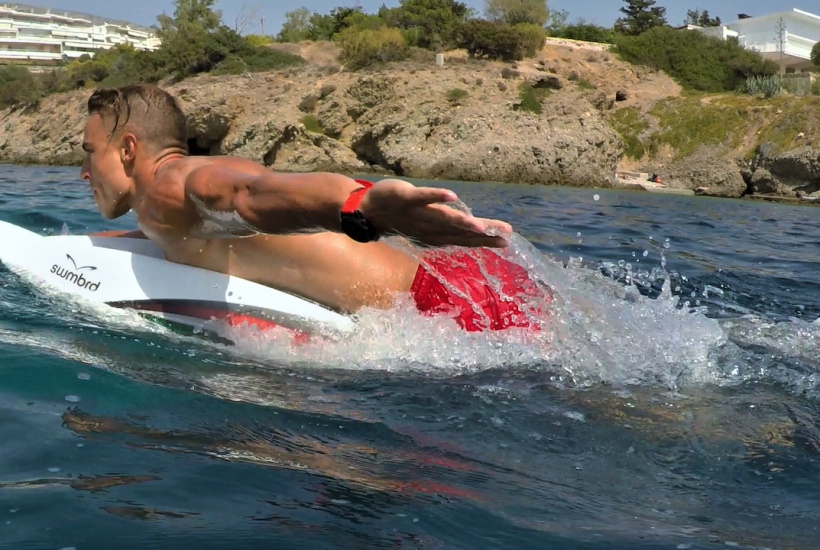 Of all the high-growth potential stocks out there, SWMBRD Sports Inc. (CSE: SWIM) probably isn't the first one that comes to mind. After all, we're still dealing with the effects of a global pandemic where indoorsy words like lockdown, remote work, and gaming dominated the narrative. So what makes an outdoor sports and recreation company focussed on innovative watersports products such a high growth potential stock?
Well, here's the thing — despite the indoorsy nature of the Covid-19 pandemic, outdoor sports and recreation were major winners during the period.
Of course, this shouldn't be too much of a surprise on closer examination. With "social distancing" being the word on the street and peoples' attention suddenly focused on health and wellness more than ever, it was only natural that open-air activities that are good for the mind and body took the world by storm.
So let's take a closer look at the growing outdoor sports and recreation market, along with some of the major opportunities it presents for savvy investors and companies like SWMBRD Sports Inc.
How Covid-19 Affected Outdoor Sports and Recreation
A recent study led by Penn State's Department of Recreation, Park, and Tourism Management looked at the impact Covid-19 had on the popularity of outdoor recreation.
What they found was that while 13% of pre-Covid participants ceased to participate in outdoor sports during the pandemic, another 20% joined the fray of weekend warriors and hobbyists taking to our parks and waterways.
The only question is, what sports are all these new outdoor enthusiasts getting in to??
Surface Watersports Market Tipped to Grow at a CAGR of 7.3% Over Next 5 Years
Of course, just looking at the outdoor recreation and sports sector as one big homogenous blob is pointless. Within the broader category, we find everything from hiking and horse riding to cross-country skiing and boating. And just because the sector is growing, it doesn't mean every subcategory within it is.
Fortunately, once we zoom into the market's subcategories, things get exciting for our aforementioned growth stock — SWMBRD Sports Inc.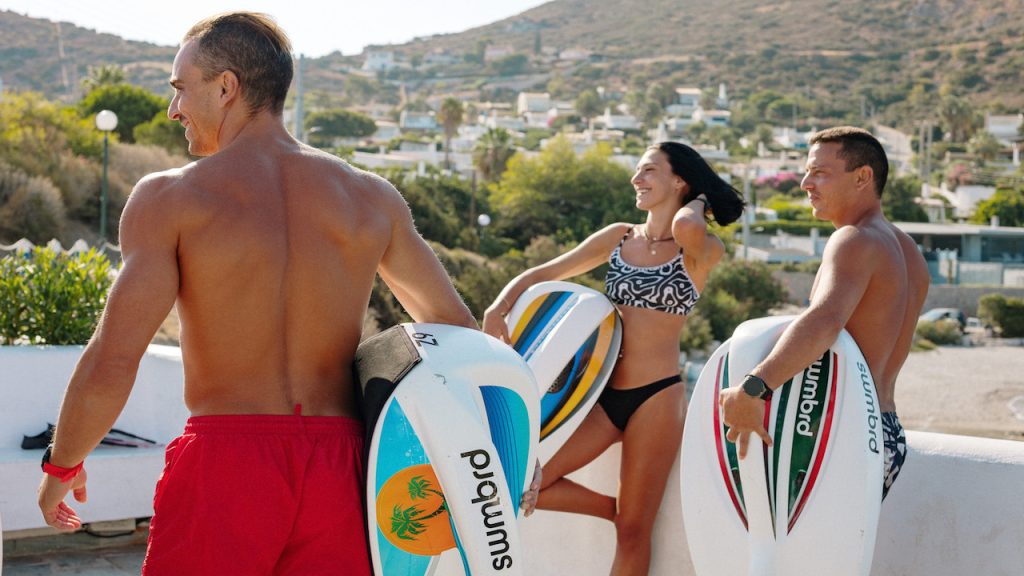 First, watersports, in general, experienced the most significant year-on-year growth throughout the Covid-19 pandemic period. This includes everything from boating and fishing to surfing and diving. However, things get more interesting when we drill even further into the numbers.
The subcategory we're really interested in here is what's referred to as "surface watersports," which includes sports ranging from kayaking and surfing to swimming and, once production has finished, SWMBRDing (forgive the neologism — there is no verb for the activity of swimming a SWMBRD yet).
Of course, this should come as no surprise for those that hit the beaches and lakes on a regular basis — there's been no shortage of surface watersports that have blown up in recent years. Just think about the thousands of Stand Up Paddleboards (SUPs) and hydrofoil boards that have proliferated overnight. Heck, even Mark Zuckerberg has been getting on board (excuse the pun) — see the video below for a demonstration.
Indeed, the surface watersports category is so huge that it's now forecast to continue growing at a CAGR of 7.31% over the next five years, providing plenty of category growth for new players like SWMBRD to make a real splash.
What's a SWMBRD and Why's it Such a Big Deal
In a nutshell, a SWMBRD is an innovative new way to explore and enjoy all types of waterways — everything from lakes and rivers to open ocean beaches are fair game. What's more, its design allows users to do everything from surfing waves to exploring coastlines by ducking in and out of rock features that larger watercraft cannot access.
For a better idea of what this product actually does and what it looks like, check out SWMBRD's introduction video below.
Here's why SWMBRDs Are a Big Deal
Don't get me wrong here — the SWMBRD isn't here to replace those cheap disposable polystyrene bodyboards that litter our beaches every summer. Instead, it's aimed squarely at that very profitable end of the market where purchasers are looking for a high-quality device to get out on the water that'll last a lifetime.
Here, the SWMBRD will cater to two very important niches.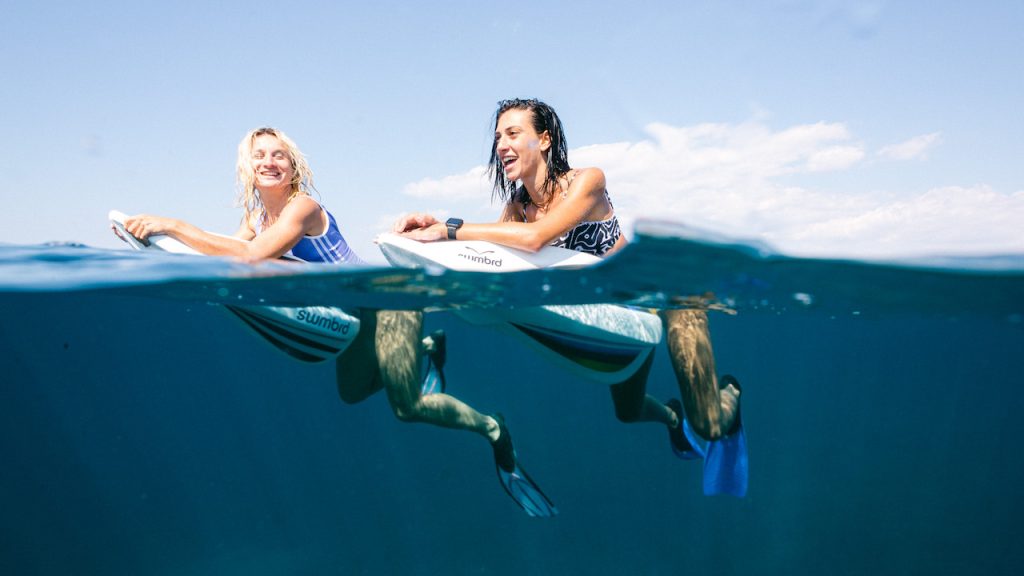 The first is the same niche that SUPs and hydrofoil boards are catering to — people who are looking for a relatively compact personal watercraft they can use to get out and enjoy the water. And here, the SWMBRD should excel by providing one of the most compact and affordable watercraft available to the average consumer. Indeed, measuring in at 3ft2 and just 8.7 pounds, the SWMBRD's a whole 11 pounds lighter than the average SUP, not to mention you can easily throw it in the boot of your car.
The second niche the SWMBRD is set to excel in is the giant watersports rental market. Don't be surprised to see fleets of these things sitting alongside the canoes, kayaks, and paddle boards for hire next time you're down by the beach or a lake.
Already, the SWMBRD is cultivating an engaged following across North America and Europe. "For the first time ever, the board was designed around your body and how it moves in the water. We were obsessed with the idea of a small, easy-to-own, easy-to-carry light board that would perfectly marry your body in the water. It took a long time to do this, and it was difficult to achieve, but the results of this board have been stunning," said Justin Schroenn, co-founder of SWMBRD Sports Inc.
The SWMBRD Goes to Market
Until now, the SWMBRD has been in the early preproduction development and testing stages. However, with loads of positive feedback from those who've tried it, the company is now gearing up to head into mass production for a global release.
First SWMBRD Production Run
To mass-produce the SWMBRD, the company is using a "revolutionary manufacturing technique called ACE-TECH, that's super thin but super strong plastic," according to Schroenn, who notes that these ACE-TECH boards surpassed the founders' expectations.
The first full production run of 500 SWMBRDs produced with this technology is now happening in France and will be ready for delivery by December 2022, followed by another 500 in January 2023. Most of these 1,000 boards will be shipped between Canada and Athens, Greece, for distribution as the company's priority inception market.
A Tried and Tested Go-to-Market Strategy
To bring the SWMBRD to the broader market, the company will be focussing on relevant tradeshows, along with a consumer-facing "hub" strategy. And, with a Nike exec on the team, their mantra will be to "serve the athlete."
SWMBRD Hubs
As for its hub strategy, the company is taking particular inspiration from Lululemon. "Their early stores are our guiding principle to our future hubs," said Schroenn.
As such, these hubs will be more than just a storefront. Not only will you be able to buy your board in them, but you will also find an accessible space where anyone can sign up for free lessons, connect with others and join meaningful community events.
These hubs will also go digital through their future SWMBRD app so that someone from Athens, Greece, can interact and share stories (or routes!) with someone from Salt Spring Island, BC.
With the "same philosophy and groundwork, the hub and community are all going to expand globally through the app," said Schroenn.
Trade Shows
As mentioned before, a major market for the SWMBRD is going to be in equipment rental businesses, allowing everyone from beachside businesses to hotels and cruise boats to offer their customers an accessible way to get out on the water. And to chase this market, SWMBRD lined up a series of trade shows.
Their first trade show at the Vancouver Island Outdoor Recreation Show was "off the charts," according to Schroenn. "By the end of the show, the organizer came and said you've by far got the busiest booth in the entire show. We've had more than 600 people through our booth and not just walking through but staying 15-20 minutes. They couldn't leave the booth. It was stunning. But what was most interesting was the synergies and interactions with the motorsport companies." RV and ATV companies were eager to start partnerships on the spot.
SWMBRD Represents a High-Potential Growth Stock for Investors
Over the next 6 to 12 months, investors can look forward to SWMBRD's four key focuses materializing: production, revenue, trade shows, and opening their first hub. "We know that the brand has to start authentically, and our job is to make sure that those who join our company will embrace that authentic community brand we're establishing," said Schroenn. "Shareholders in this segment have a completely unique opportunity to get stock in a company that will become a big board company brand." There is nothing comparable.
Not only will SWMBRD influence the way people experience water, but this newly reimagined bodyboard will also become a driving force in how we can unite and empower communities and environments. It's truly the first of its kind.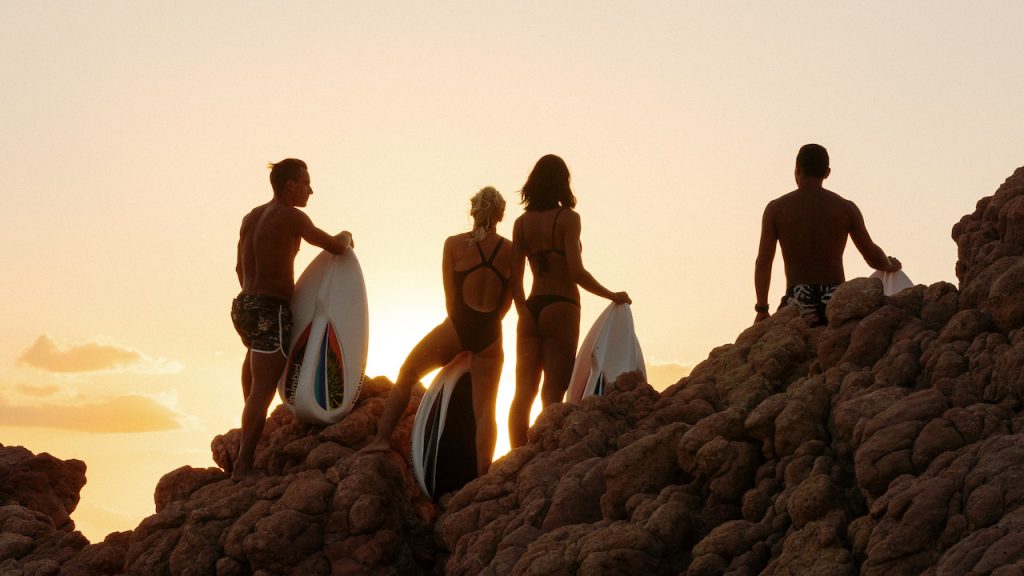 "These kinds of conversations with boards become so much more, with shoreline cleanups, rehabilitation, lifeguarding, mental health, and community events at the hub." The Schroenn brothers' sincere passion for community, paired with their deep understanding of aquatic bodyboards and Kypriotis' Nike expertise, sets this company up for major success. This is reflected in the design, strategy, accessibility, opportunity, and people of the brand.
Their mission to bring a new experience of joy, freedom, and empowerment in the water is not something other boards can offer.
SWMBRD's compact size, power, ease, and agility sets them apart as far more than a sport, but on track to become a lifestyle. As they continue to embrace its community-centric approach, there is great potential to expand its reach from the surf industry to the outdoor recreational industry as a whole. Making people passionate about being in the water — not just on top of it — this new aquatic sport is tested and ready for the masses.
The Next Big Global Brand
For Schroenn, there's no doubt about the strength of the company's product — "We believe we could be Vancouver's next great global brand. If our product is what we believe it is, there is no reason why it can't be," he said.
For more information on SWMBRD Sports Inc., visit its website.
Or follow SWMBRD's journey by connecting with their social media:
__
(Featured image courtesy of SWMBRD Sports Inc.)
This article may include forward-looking statements. These forward-looking statements generally are identified by the words "believe," "project," "estimate," "become," "plan," "will," and similar expressions. These forward-looking statements involve known and unknown risks as well as uncertainties, including those discussed in the following cautionary statements and elsewhere in this article and on this site. Although the Company may believe that its expectations are based on reasonable assumptions, the actual results that the Company may achieve may differ materially from any forward-looking statements, which reflect the opinions of the management of the Company only as of the date hereof. Additionally, please make sure to read these important disclosures.