Esports survived COVID-19, and here's why they're thriving
With PriceWaterhouseCoopers declaring in a recent survey that the pandemic could be a defining moment for esports, it is one of the few Covid-19 success stories. But this success has as much to do with its similarity to traditional sports as it does with its online readiness. And, if we follow this parallel to its logical end, we see the real money is waiting to be found in amateur circles.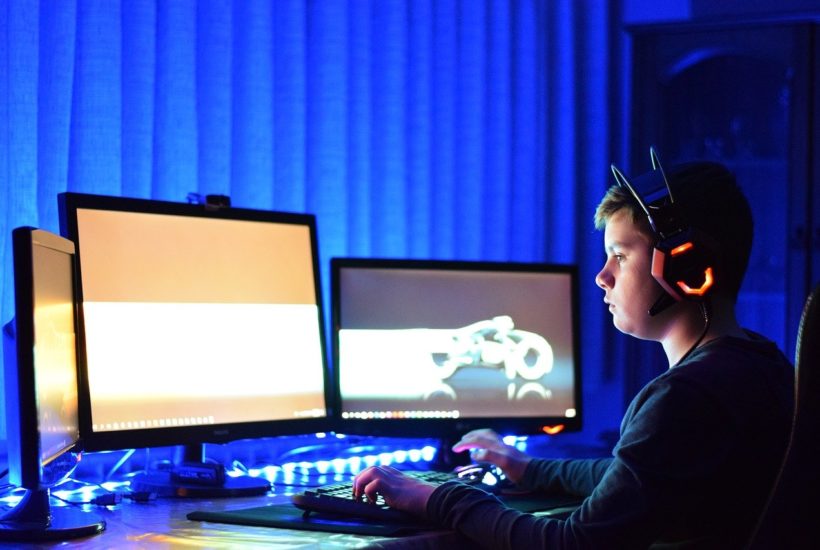 The number of events that have been canceled due to the enduring COVID-19 pandemic is long. With everything from major festivals like Burning Man right through to niche kitting and fiber gatherings being called off, few events have been spared. And this is no different for the booming world of esports. Whereas 2019 saw major esports arena events occurring every week of the year, 2020 only saw six of them.
However, while everything else has suffered, from the entertainment industry through to amateur sports, esports bucked the trend and shone. This lead to PricewaterhouseCoopers (PwC) even going so far as to predict that COVID-19 "could be a defining moment for esports" in a recent report.
How did esports survive during the pandemic?
The enduring strength of esports in the face of lockdowns and social distancing measures has been one of the great success stories to come out of COVID-19. But this shouldn't come as a surprise. Even with traditional, non-computer-based sports that aren't readily adaptable to remote competition, ticket sales are only a small part of the revenues generated. By way of comparison, estimated Superbowl ticket sales generate anywhere between $65-165 million, while the sale of broadcast rights generates an estimated $5 billion per year.
Even at the upper end, ticket revenue estimates look like pocket change when compared with broadcast rights. And this is before additional revenue streams like sponsorships, merchandise, and multi-million dollar 30-second ad spots are accounted for.
These realities of sports revenues are a big part of how esports managed to thrive during the pandemic. While it's the big arena events that make visual headlines and get a lot of attention, it was already the fans cheering from home who were the biggest contributors to the success of an event, even before COVID-19. While a large live event might gather tens of thousands of viewers into an arena, that same event will attract tens of millions online. Clearly, there's little COVID-19 can do to get in the way of eSport's continued growth.
How did esports thrive during COVID-19?
That esports became one of the true success stories of the pandemic is not entirely attributable to its ability to survive in an environment where large arena events are canceled. The phenomenal growth that the entire gaming industry witnessed also contributed to the sector's success, with millions of housebound people looking for amusement discovering a new passion for gaming.
More players has had a knock-on effect on esports that shouldn't be too surprising—after all, just like in traditional sports, anyone who plays a sport is also likely to watch that sport. This has only helped propel the growth in the number of people engaged in esports (which was already growing prior to the pandemic) and is a major contributor to PwC finding that COVID-19 could be a defining moment for the industry.
esports fans are young, growing in numbers, and ready to spend
PwC's statement regarding esports and COVID came about after a survey of 2,000 people found that a near-majority of participants were either actively watching esports, playing esports, or both. The survey also found that the proportion of participants engaged in esports grew as age decreased.
These proportions will also continue to grow as populations age and generations that grew up with gaming enter into the workforce and discover the joy of disposable income. If the current habits of millennials are any indication for Gen. Z's future habits, then the current average of $112/month spent on gaming content gives a good indicator of the income streams esports is going to be tapping into.
Tapping into amateur passions is where the real money's at
While multi-million dollar prize pools and jam-packed arenas certainly smell of something big, in the world of amateur sport, it's usually away from the limelight of the professional circuits where the real money is generated. And while reliable statistics can be hard to find, those that are available are revealing.
In a UK survey of spending habits amongst enthusiast golfers, it was found that amateurs spent a collective annual total of £4.3 billion ($5.83 billion) on the sport. More revealing, however, was that more than half of this was spent at a grassroots level, with £2.2 billion ($3 billion) being channeled directly into local golf clubs.
Grassroots level esports the next big step in the growing industry
Playing competitively is something enthusiasts in many sports thrive on. In a normal year, every weekend sees millions of amateurs around the world flood into tennis courts, bowling greens, baseball fields, and other assorted venues to pit themselves against their peers (and to have a bit of fun at the same time). Computer gaming, again, is no different—enthusiasts have been swarming game servers for years looking to compete against their peers. Only, this time, it has been unhindered by COVID-19.
However, until now, this has largely been thanks to a hodgepodge of dedicated amateurs who are actually crazy enough to want to self-host game servers and organize communities around them. Consequently, competition away from the pro arenas is largely disorganized and without any sort of reward and recognition. No trophies to show off, no prize money (even if it is just a few dollar cut of the entry fees), and millions of dollars worth of potential revenues left unharvested.
This is why new amateur-focused esports platforms like formation.gg are shaping up to become the next big thing in gaming. Much like the amateur golf clubs of the world, enthusiasts' spending habits will begin to see a greater percentage dedicated to things like merchandise and competition entry fees. Consequently, online esports platforms open to amateur competition will also find themselves in a position to enter into lucrative sponsorship deals as brands clamber over each other to tap into highly engaged audiences numbering in the billions.
__
(Featured image by ExplorerBob via Pixabay)
DISCLAIMER: This article was written by a third party contributor and does not reflect the opinion of Born2Invest, its management, staff or its associates. Please review our disclaimer for more information.
This article may include forward-looking statements. These forward-looking statements generally are identified by the words "believe," "project," "estimate," "become," "plan," "will," and similar expressions. These forward-looking statements involve known and unknown risks as well as uncertainties, including those discussed in the following cautionary statements and elsewhere in this article and on this site. Although the Company may believe that its expectations are based on reasonable assumptions, the actual results that the Company may achieve may differ materially from any forward-looking statements, which reflect the opinions of the management of the Company only as of the date hereof. Additionally, please make sure to read these important disclosures.