Thought the Gaming Boom Was Over? Think Again with X1 Esports
As we emerge from Covid, one tech industry sector that's still got legs is the video gaming industry. So much so that PricewaterhouseCoopers has pegged it as one of only three industries that will grow its revenues by over $100bn dollars by 2026. For those who sense the opportunity here, one top pick would be X1 eSports and Entertainment with its broad portfolio of high-value gaming acquisitions.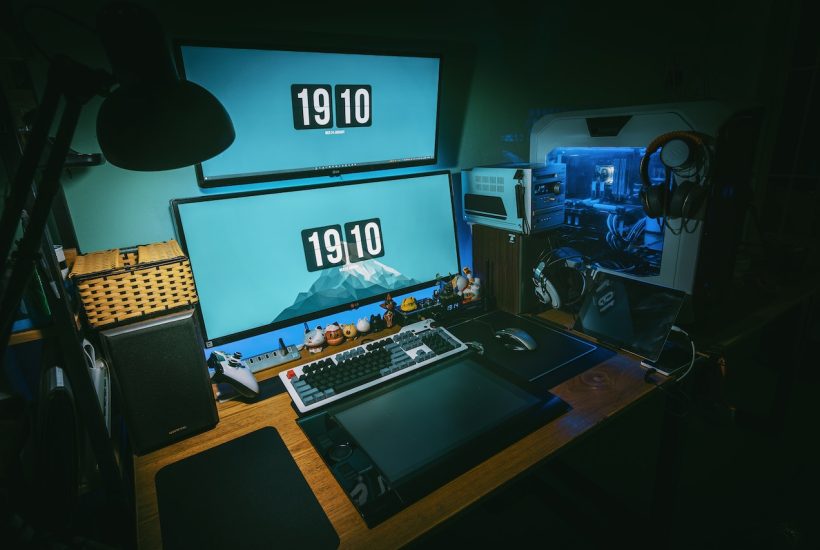 Like much of the broader technology sector, the video game industry was one of the lucky beneficiaries of the Covid-19 pandemic. In fact, if PricewaterhouseCoopers' numbers are to be believed, the industry jumped a whopping 32% between 2019 and 2020. Not bad, hey?
But now, as we emerge from the pandemic crashing head-first into a sort-of-maybe-kinda recession, what can we make of it all? Was it all just a blip on the radar? Will video gaming enter into a contraction?
The short answer is no.
While growth in the video game industry will not quite match the ridiculous numbers we saw during the pandemic (percentage-point-wise), it will continue outperforming pretty much every other major industry out there.
Yep, even the more pessimistic forecasts out there predict little more than a minor contraction this year before the industry experiences major growth again. And when we say minor, we mean minor. As an example, one of the more bearish firms, Ampere Analysis, is forecasting nothing more than a 1.2% drop in year-on-year revenues before growth takes over again in 2023.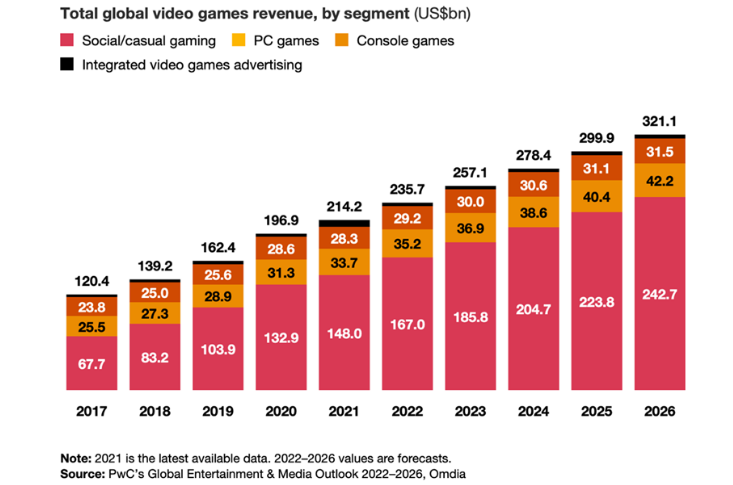 As for what that extended growth actually looks like, let's return to our trusty friends over at PwC again. According to them, you'd do well to expect a CAGR of 8.4% from now until 2026. And while we're at it, here are a couple of other fun facts lifted straight from the same report:
Sweet. Sounds like an opportunity. Let's dig a little deeper.
So, You Wanna Invest in Gaming and eSports? Here's How
First, this isn't the industry where you should attempt to pick individual winners and losers — at least not at the company level. What we mean here is don't run out and buy stocks in a company just because you heard some game is really popular.
Gaming isn't anything like, let's say, mining. You don't just discover a pile of buried gold and expect to wake up and see it still sitting there the next day, just waiting for you to keep digging it up. Far from it. The industry's primary consumers are notoriously fickle and often abandon games for the darndest reasons. Here today, gone tomorrow.
Instead, if there was ever an industry where the old 'diversify your portfolio' advice applied, it's this one. But fortunately, you don't have to run out and haphazardly buy dozens of gaming stocks. Rather, stick with a couple of well-chosen gaming portfolio companies that specialize in hunting down and acquiring the hottest rising stars in the industry.
Now, if you wanna skip to the end and see where you should stick your money, our top pick is X1 Esports and Entertainment Ltd. (CSE: XONE). It's only a young company, but its CEO, Mark Elfenbein, has an impeccable pedigree. Indeed, he was one of the driving forces (and co-founders) of FUN Technologies — a pay-to-play online platform that got acquired by Liberty Media for the princely sum of US$484 million.
But the company's got a bit more going for it besides that.
WTF is Esports?.... Brought to you by X1 Esports and Entertainment Ltd.
X1 Esports and Entertainment Is Our Top Pick — Here's Why it Should be Yours, Too
Remember how Zoom (NASDAQ: ZM) went gangbusters during Covid until it didn't? It kinda looks a bit irrational now we look back on it, right? But really, it wasn't — it was just incredibly short-sighted.
You see, when work from home took hold, Zoom's exponential rise was justified. The platform did experience enormous growth. And we really did need the product. The only problem was that investors forgot that bosses be bosses and that we'd all be ordered back to the office eventually.
But at the same time, Zoom wasn't the only online platform experiencing massive growth. Elsewhere, the popular streaming platform Twitch also took off. But unlike Zoom, it hasn't crashed back down to earth. In fact, the platform is still seeing 31 million daily users consume hours of content each.
So why did this happen? Why did Twitch hold onto most of its Covid users while Zoom floundered? Any ideas?
Here's one: entertainment and community.
The fact is, the real growth in gaming isn't coming from the stereotypical young sweaty male clenching his console all alone in his mom's basement. That's a dying market —  major console producers Microsoft, Sony, and Nintendo all just posted miserable results for their gaming businesses.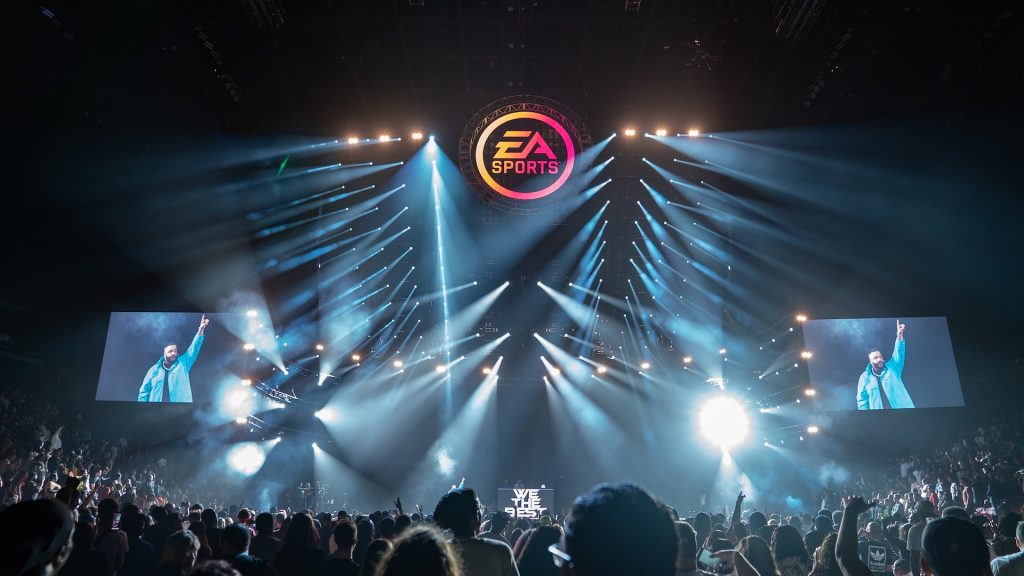 Instead, the real growth comes from social gaming and the broader gaming content market. Basically, all the fervor and enthusiasm we misplaced on work-enabling platforms should have been directed towards gaming equivalents. While we can all head to the office to connect with our co-workers, it's not always so convenient with our co-gamers.
On this point, X1 CEO Elfenbein is clear. "People really enjoy watching their favorite creators play video games, and that has transformed the industry into something significantly larger," he says. Too bad Zoom can't say the same about people watching their favorite boss.
But more to the point, "What we're seeing today is that gaming and streaming have become the new dominant form of social communication," says Elfenbein. This is why X1 has shot straight to the top of our gaming stock list — it's doggedly focused on this significant growth niche of connecting gamers online.
X1's Smart Portfolio Strategy
X1's approach to harnessing untapped revenues in the gaming industry is based on more than a general 'let's just buy community platforms and see where they go' strategy. There's a method to the madness. And it's a good one, too.
In a nutshell, the strategy is best summarized as a rollup strategy. In other words, the company picks up assets not just with a view to how well they're performing individually but also how great their intra-portfolio synergies will be.
These sorts of synergies happen at all levels, too. There are, of course, the obvious ones that are part and parcel of any acquisition, like consolidating legal, accounting, support, etc. But there are also the less obvious ones, like how to create a more cohesive, self-sustaining ecosystem out of previously fragmented companies.
Recent X1 Gaming Portfolio Acquisitions
To develop this ecosystem of rolled-up companies, X1 has started acquiring emerging online platforms recently. Two notable deals here are its acquisition of ShiftRLE, and Tyrus. The first, ShiftRLE, is an online community focused on Rocket League (a popular online game) news and intelligence. The second, Tyrus, is a creator economy business that allows content creators to deploy and monetize their content on such networks as TikTok, Twitch, and YouTube.
View this post on Instagram
For now, ShiftRLE builds its community around one game: Rocket League. But long term, X1 envisions ShiftRLE to be the Rocket League version of what ESPN is to the NFL. This will see the company leveraging the strengths of its portfolio companies to develop Shift's highly-engaged audience to capture all Rocket League players – currently numbering more than 90 million per month – with breaking news, player information, and even a fantasy league.
Tyrus, on the other hand, bolsters the creator communities. "At Tyrus, we work with more than 65 popular creators that have a cumulative audience of more than 25 million people," says Elfenbein. The company has also worked with leading global brands, including Warner Brothers, OMEN, Best Buy, Hello Fresh, and Panera, to reach the Gen Z demographic of its content creators.
Elfenbein says of the deal, "This is an incredibly attractive audience space for other companies in the portfolio, whether that's in promoting their own business or creating more advertiser traction."
New Frontiers in Gaming
Besides its focus on the high-potential online gaming community niche, we also like X1's diversification away from the stereotypical gamer community. After all, if you're going to capture the growth in gaming, this is where the real potential lies. Juvenile young men have been well-served for decades, whereas "historically, the gaming industry has set out a lot of roadblocks for women and people belonging to marginalized communities," says Elfenbein.
Elfenbein continues, "With the emergence of more streamers and content creators, we're also seeing an uptick in participation among these previously excluded groups. These creators are also drawing huge communities."
With X1's integrated system of creator economy tools, business expertise, and esports platforms to leverage, the company is uniquely positioned to champion these creators, their audiences, and brand opportunities as the entertainment landscape continues to evolve.
Beyond the little plastic controller and single-player games many Millennials will have grown up with, gaming has proliferated into spheres of multi-directional social communication and real-time events with dedicated fan bases.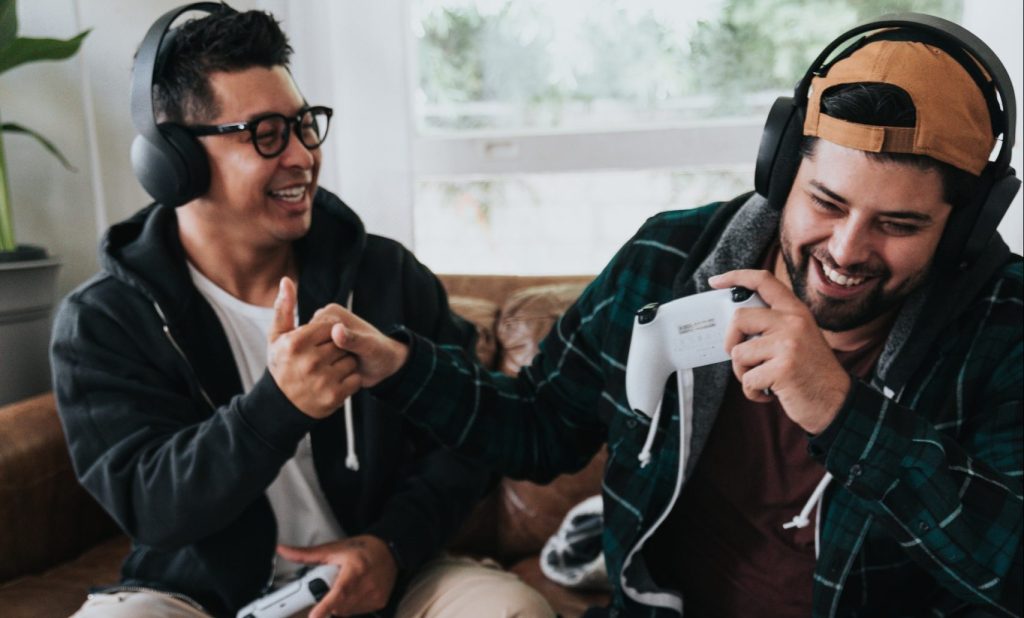 By pairing X1's roll-up strategy with its strong blend of experience brought by its management team, the company won't just keep pace with the industry — it will facilitate its growth.
To learn more about X1 Esports and Entertainment Ltd., visit its website here.
Be sure to follow X1 Esports and Entertainment on social media for the latest news:
Facebook
Instagram
__
(Featured image by FOX via Pexels)
DISCLAIMER: This article was written by a third party contributor and does not reflect the opinion of Born2Invest, its management, staff or its associates. Please review our disclaimer for more information.
This article may include forward-looking statements. These forward-looking statements generally are identified by the words "believe," "project," "estimate," "become," "plan," "will," and similar expressions. These forward-looking statements involve known and unknown risks as well as uncertainties, including those discussed in the following cautionary statements and elsewhere in this article and on this site. Although the Company may believe that its expectations are based on reasonable assumptions, the actual results that the Company may achieve may differ materially from any forward-looking statements, which reflect the opinions of the management of the Company only as of the date hereof. Additionally, please make sure to read these important disclosures.