Gaming Startups: winning is about more than racking up a high score
It is news to no one that the gaming industry has exploded into the entertainment sector, and beyond it. Yet while a few large companies still dominate access to capital and tech, and produce the headline-grabbing titles, there is considerable room for profits around the expanding edges. As it continues to grow we want to keep our eyes on those startups which might be primed to blow.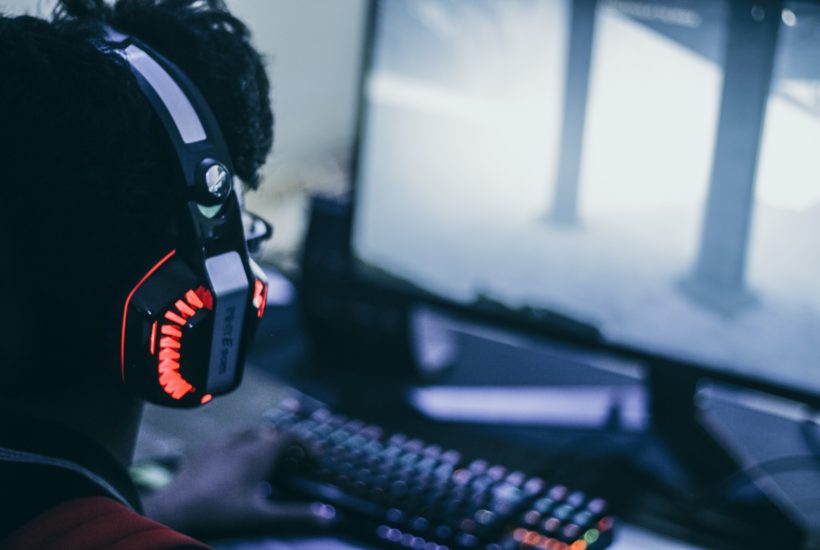 The video game sector is larger than ever, a growth it owes to far more than just the pandemic. While the development, sale, and design of video games and the computers and consoles which powers them have become pillars of the entertainment industry, gaming doesn't stop there. As the primary sector flourishes, dominated (but not entirely so) by major producers and companies, startups are showing savvy investors that the growth opportunities exist across the industry.
The teetering titans like Sony, Activision Blizzard, or Tencent are adding new Players
The Video game industry has long been dominated by a few massive corporations which hold the reins to the primary means of distribution and consumption of games. As a result they also have the capital to produce the flashy new titles and devices that drive most of the public consumption. When a new title drops, chances are it is produced by one of a few select meg-companies or conglomerates, whose growth or revenue were hardly halted by even the global pandemic. 
Yet the increasing digitization of the sector, along with innovation in both the game and monetization sides of the industry, has led to some successful newcomers. And they are hardly small. Epic games, whose title Fortnite changed for many the face and function of gaming forever, has just recently raised a billion dollars in funding as they take on larger projects and new titles. Their fundraising success is but the latest evidence of the investment flowing into the sector. 
While it might seem like much of the wealth and incoming investment is concentrated in the hand of the big companies and those aiming to join them, there is substantial room around the edges for companies providing key gaming solutions to unique problems and sources of demand as they emerge. And that is where the startups come in.
Startups show extensive areas for growth in the gaming industry
While an exhaustive list of all the startups trying to make headway in the crowded gaming sector would take weeks just to read, we have identified several key examples. Each one is focusing on a different subsector of the expanding industry, showcasing a broad range of projects, and problems, suitable for startup-style solutions!
Amateur Esports Tournaments with Formation.GG
While the esports revolution took off over the last five years, drawing millions of eyes and billions of dollars in sponsorships, prize money, and even stadium construction contracts, the tide has started to ebb. This has been further slowed as the pandemic impeded the biggest in-person crowd-drawing events. And yet, there is a neglected and growing segment of esports gaming that still has yet to be tapped into: the amateur players, particularly those on mobile in the developing world.
Enter FORMATION.GG, a French esports startup with an eye on the future of the industry, and the growth potential hidden away in these forgotten millions outside the conventional spotlight. Their all-in-one esports tournament platform allows players and teams to participate in and organize their own tournaments, while also creating a community built on content, competition, and cooperation.
While they started small, their tournaments are growing fast, powered by savvy Twitch streamer influencer marketing and the lure of real prizes. It has had particular success hooking players from Latin America whose esports infrastructure lags decades behind Europe or Asia. With a strong monetization model, notably with easily sponsored tournaments—sponsors fund the tournament and put up prize money getting views and more in the process. With the capacity to scale this concept to millions with amateur micro-tournaments.
Mining the Data with Overwolf
Gaming produces mountains of data across all devices, and while some of that data is immediately useful to users, much of it is inaccessible. There is also a huge market for players wanting to engage with their own statistics, run programs simultaneously with their games, and other services which require the smooth flow between data and delivery. While this is true in all markets and across all types of devices the places it has had the most success so far is on PC where the processors can (most of the time) handle it.

Enter Overwolf, this company has grown so fast the term startup might not be appropriate anymore, and just completed its C round of funding for over 50 million dollars. Their growth is powered by their ability to provide useful services and products to the gamers, through overlay apps. But their profit is in the data. Old news by now, but accumulating massive amounts of user data, anonymized or otherwise, is a huge wealth of resources. One which only grows with the industry.
Gaming and Esports startups peddle Merch… and tools. 
Esports are all the rage, and some companies know that it is better to live off the trend than try to compete in it, and some may be making it big just being on the edges. Notable gaming supply companies have already become major tournament sponsors trying to get their brands in the spotlight at various tournaments. But others are making gear specifically suited for this market, or are making sure the interested customers are actually getting the gear.
Here we'll cheat and bring in two different startups to show the various models available. On the one hand, you have the retailers. Companies like MaxEsport.gg aim to deliver to the French market, all the international esports brands and merch it desires. Given the decentralized nature of esport fans and the difficulties of international shipping, they fill an important niche in the market by making sure fans can get the products they want. Taking a decent cut in the process.
More optimistic and risky are companies like KLIM technologies who are building, or branding, products directly for Esports gamers… and gaming hopefuls. Much like Formation.GG above, their draw is the ability to bring ordinary individuals into the esports world, except here it's with the outward signs, and requisite technology, rather than an inclusive participation. Indeed, gaming is a scene that requires sophisticated and adapted technologies, as much as it feeds on a certain style. At the confluence of the two is a whole ton of cash that startups are as well suited to strive for as the existing branded giants.
Finally, an honorable mention to Indie gaming startups
While the big game developers publish the titles which make millions, if not billions, of dollars. There is always room for innovative ideas in any creative field. In fact, the field only really moves forward thanks to such out-of-the-box thinkers ready to take risks on a different concept. Something the big corporations often cannot afford.
If not for the hundreds if not thousands of gaming startups, independent developers, and part-time projects fueling the constant renewal of the gaming industry, the big titles might never change. In fact, many of the most successful companies in the gaming world once began as an indie development studio, which happened upon the right mix of innovation, quality, and profitability at the right time. But predicting which might be the next to take off, would require the gift of prophecy.
What we can (and have tried to) do, is point out the various areas surrounding the gaming industry that are only likely to grow as it does. And identify successful models and promising companies who might very well soon be making their own high scores.
Photo by Fredrick Tendong on Unsplash
WARNING: This article was written by a third party contributor and does not reflect the opinion of Born2Invest, its management, staff or associates. Please see our Disclaimer of Liability for more information.
This article may contain forward-looking statements. Forward-looking statements are generally identified by the words "believe", "plan", "anticipate", "estimate", "become", "plan", "will" and similar expressions. These forward-looking statements involve known and unknown risks and uncertainties, including those discussed in the following cautionary statements and elsewhere in this article and on this site. Although the Company may believe that its expectations are based on reasonable assumptions, actual results that the Company may achieve may differ materially from the forward-looking statements, which reflect the views of the Company's management only as of the date hereof. In addition, please be sure to read these material disclosures.