League of Legends is at the top of the esports industry
League of Legends generated a staggering $1.75 billion in revenue this year. A big win for the esports mogul despite 2020's many challenges. Since its initial release in 2009, the game has continued to grow in popularity in the video game world. Even the otherwise disastrous year of 2020 has not been able to stop it, though it has given rise to online tournament organizers like Formation.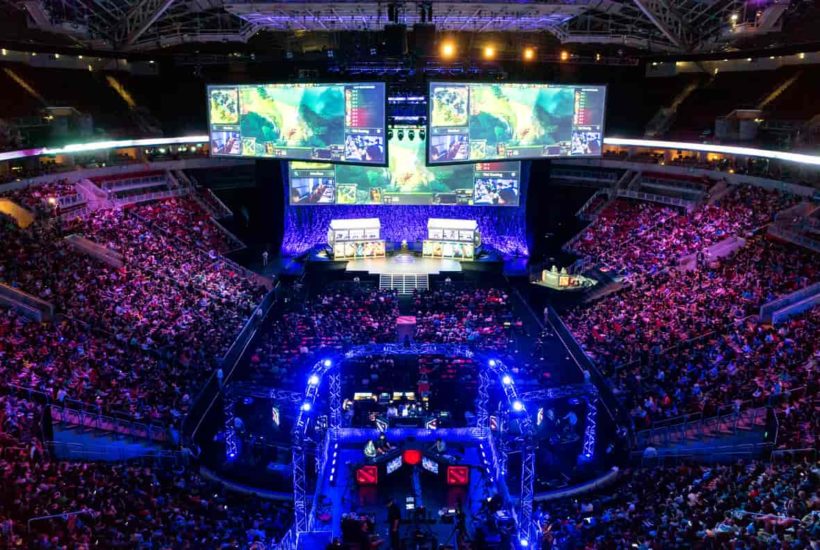 While the year 2020 has been one of the worst years for many around the world, esports champions League of Legends (LoL) has clearly survived the crisis and remains at the top of the video game food chain. It has claimed the top of the list of most profitable non-mobile free-to-play games in 2020. And that is a big piece of an even bigger pie: according to SuperData, LoL gaming generated $1.75 billion in revenue this year. It is second only to Call of Duty – War Zone, which has a mobile gaming advantage, which earned $1.95 billion, only $200 million more than LoL.
The MOBA (Multiplayer Online Battle Arena) achieved a significantly higher revenue than in the previous year (1.5 billion in 2019); an impressive feat in a year when most industries foundered. However it was still short of its previous best, that of 2017: $2.1 billion. At that time, Riot Games (League of Legends's development studio) decided to wipe out the old esports system to allow the establishment of team franchises, based on the NBA model. A revolution in the world of e-sport followed!
Covid-19 containment, a double-edged sword
Since its initial release in 2009, League of Legends has only been gaining popularity in the video game landscape, and the esports community in particular. Even the disastrous year of 2020 has not been able to stop it in its tracks! Better still, the game has taken advantage of the confinement to increase its number of players, and as a result, it's revenue.
On the other hand, League of Legends esports has been affected by the wave of cancellations in the events world. Organizers in the esports scene have suffered from an inability to bring players from all over the world together in one place for their tournaments. Like the Call of Duty World Cup or the Fortnite World Cup before it, LoL has been forced to cancel its Mid-Season Invitational MSI (Mid-Season Invitational MSI), as well as its World Championships.
Cancellations which heavily impacted the revenues of professional players, who could have generated far more for in person games and their lucrative prizes.
League of Legend's esports community among the largest in the world
League of Legends has a massive e-sport community throughout the world, which has been growing steadily for more than ten years. It is currently the largest on the international scene, with millions of fans scattered around the globe. This community provides outstanding support to teams, players and, above all, tournaments.
These tournaments have become increasingly popular over the years, attracting the interest of League of Legends fans. The professional players have become stars comparable to the stars of other traditional sports and the events are getting the same, or greater, levels of attention as team sports or combat competitions.
Tournaments for LoL fans with Formation.gg
As Riot Games continues to improve its game to satisfy its community and attract even more players, amateur tournament platforms are beginning to make it easier for video game enthusiasts to rise in the ranks. Among these platforms, a new community is emerging, called Formation.gg which offers several options to its members. They seem particularly well suited to the mobile world, a key market for League of Legends now that they have launched their mobile version: Wild Rift.
Formation.gg allows players to easily organize or participate in tournaments with their own entourage as well as new partners/adversaries from around the world. They also have the option to participate in sponsored tournaments with rewards, including monetary prizes. A practical solution for League of Legends esports players looking for simple ways to play and win together online during the pandemic.
Formation.gg doesn't stop at League of Legends either but includes many of the most famous and successful games of the esports world. The platform's motto, "don't just follow, lead" perfectly summarizes the spirit needed to rise in the esports world. An attitude League of Legends and Riot Games have long been emblematic of: forging a new and bold path through the world of esports.
__
(Image presented by The International at KeyArena via Flickr)
WARNING: This article was written by a third party contributor and does not reflect the opinion of Born2Invest, its management, staff or associates. Please see our Disclaimer of Liability for more information.
This article may contain forward-looking statements. Forward-looking statements are generally identified by the words "believe", "plan", "anticipate", "estimate", "become", "plan", "will" and similar expressions. These forward-looking statements involve known and unknown risks and uncertainties, including those discussed in the following cautionary statements and elsewhere in this article and on this site. Although the Company may believe that its expectations are based on reasonable assumptions, actual results that the Company may achieve may differ materially from the forward-looking statements, which reflect the views of the Company's management only as of the date hereof. In addition, please be sure to read these material disclosures.