Virtual Reality (VR) mingles with team sports
The health crisis has had a terrible impact on the world of team sports. However, like all new, so-called revolutionary technologies, Virtual Reality (VR) blends in with anything that can adapt to it and one of its latest conquests was the world of sports. It has suddenly changed the habits of all sportsmen and women and has led them, like everyone else, to new ways of training and playing.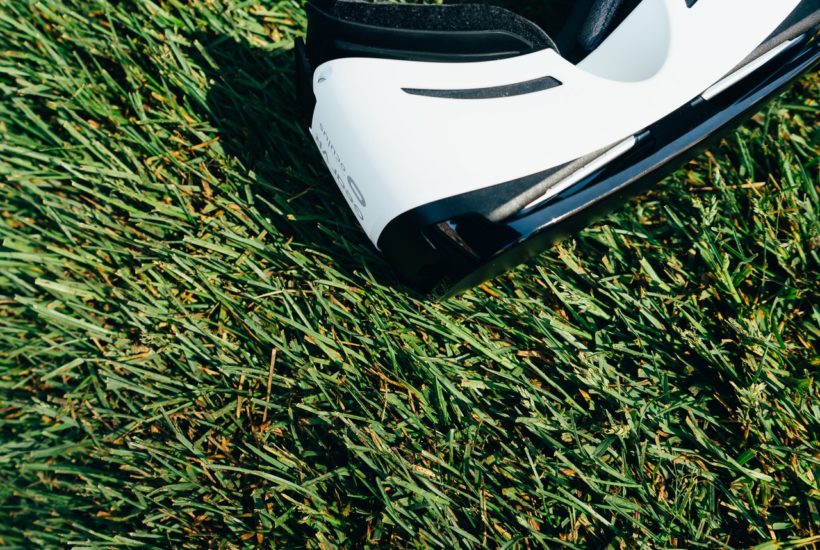 Virtual Reality (VR) has been blending into all areas for years now. Even more so with the current period, where new technologies take more and more place in our daily lives. And now it is time for traditional sports to get a fresh breath of VR air.
Covid-19 has changed the game for VR
VR has had the wind in its sails during this period of confinement due to a growing awareness that it is indeed one of the most important axes of development for human life in the future. While companies like Facebook have come to understand the importance of embarking on this adventure, players like XRApplied have been thoughtful enough to set themselves up as a major reference in the field. Others, such as Apple, are only in their preparatory phase to get started in this field.
VR spares no area! Like all new, so-called revolutionary technologies, it blends in with everything that can be adapted to it. One of its latest conquests was the world of sport. VR tech takes giant steps every time it is called upon in any field. The health crisis has prompted several sports decision-makers to call upon VR to fill a gap in earnings during this period. Of course, VR has been there, now it offers incredible possibilities even where we didn't expect it.
VR is now in team sports.
The health crisis had a devastating impact on the world of team sports. It abruptly changed the habits of all sportsmen and women and has led them, like everyone else, to a natural decline in their activities. If for professionals it was brief, because they are now allowed to train, for most amateurs it is something else: they have been called upon to suspend their group training and limit themselves to running only. In any case, the local clubs, like Sarlat Rugby, are doing everything they can to keep their heads above water during the freeze in their championships. This small team with big ambitions is not letting up in its objective to advance into professional rugby in the coming years.
Thus, the appetite for change is an essential value to get over the difficulties imposed by the current period. Major football clubs but also federations show this perfectly, joining the innovators of the moment. Among them, we talked about XRApplied. But in football, we find above all the startup Rezzil, which is rising to change things and offer a modern football training complement. This application, called Rezzil Player 21, is a viable and effective alternative for footballers of all levels (both amateur and professional). With the only requirement to be placed in a sufficiently large space, the application offers a multitude of possibilities including repetition, speed, and reaction exercises.
Before traditional team sports, the nature of things is that VR accelerates its presence first in video games
Going straight to the point, RV has been adopted by the video game mastodons for years now. On their heads is undoubtedly the Japanese giant Sony, who created the PSVR, its own VR headset. Initially dedicated to the VR games that appeared on PS4, this headset is getting better and better every day, but this time for PS5 games.
However, and as it is the habit of the tech giants, a new machine is always accompanied by new equipment. So, to use the PSVR on the PS5, you have to (still) break the piggy bank and get a proper adapter. Behavior that is annoying and raises 1001 questions from the users' side. Although games on the PS5 offer a much higher resolution, more detailed backgrounds, and a much better framerate, it must be said that the PSVR 2 is long overdue and many people would have preferred to have it directly when the PS5 was launched.
Formation.gg, or how to create team sports in esport?
At a time when the sport of esports is currently experiencing tremendous growth thanks to international championships and their monstrous audience, FORMATION.GG comes to integrate fans into the equation and make them relive the sensations of these competitions. With the goal of also making esports a leading team sport, the platform creates remarkable connectivity and fidelity for these users.
Whether through the promotion and organization of international tournaments or the creation of communities of amateur gamers. Formation.gg focuses on the niche of amateur sports with the ambition to make its followers seasoned players capable of competing even with professionals. This is the promise Formation.gg gives to its players! A promise that goes hand in hand with the promise to make esports a team sport that enjoys worldwide attention.
__
(Featured image by Scott Webb via Pexels)
WARNING: This article was written by a third party contributor and does not reflect the opinion of Born2Invest, its management, staff or associates. Please see our Disclaimer of Liability for more information.
This article may contain forward-looking statements. Forward-looking statements are generally identified by the words "believe", "plan", "anticipate", "estimate", "become", "plan", "will" and similar expressions. These forward-looking statements involve known and unknown risks and uncertainties, including those discussed in the following cautionary statements and elsewhere in this article and on this site. Although the Company may believe that its expectations are based on reasonable assumptions, actual results that the Company may achieve may differ materially from the forward-looking statements, which reflect the views of the Company's management only as of the date hereof. In addition, please be sure to read these material disclosures.