NVIDIA, XRApplied: Harnessing AI to create superpowered VR and AR
Technologies like Artificial Intelligence (AI), Virtual Reality (VR), and Augmented Reality (AR) are some of the most powerful tech available today. But what happens when we combine AR and VR with AI? The answer: we get superpowered applications with huge potential. From educating humans to developing robots, here's how companies like XRApplied and NVIDIA are unlocking the future.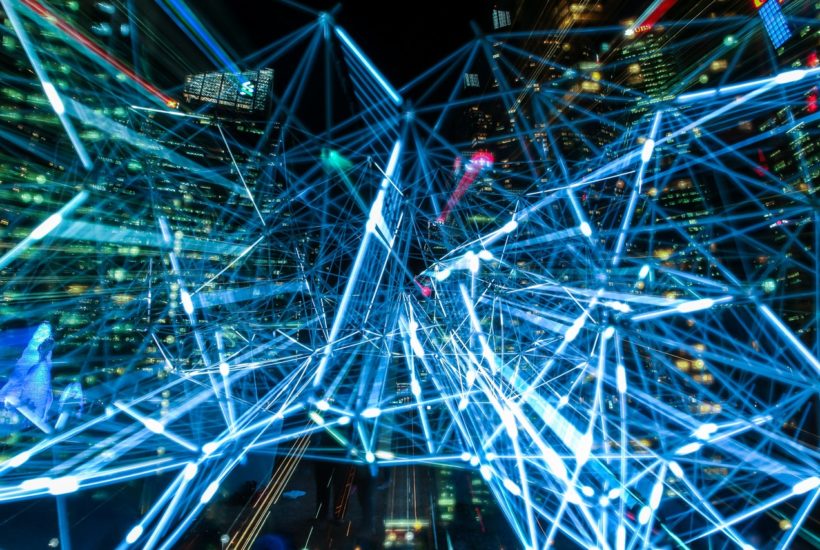 While the two have developed mainly independently, Artificial Intelligence (AI) and Augmented/Virtual Reality (AR and VR) are technologies that we will see increasingly working in harmony with each other. Very soon, all sorts of productive client- and worker-facing applications that harness the combination of the two technologies will deliver significant synergies in fields as diverse as industrial maintenance, education, and marketing.
Given that the two are readily associated with some common themes like simulation (VR = simulated environments, AI = simulated intelligence), this shouldn't come as a surprise either. As the two technologies mature, it's only natural that we start looking to expand and refine the ways in which we use them.
To discover what this VR and AI future looks like, we're going to examine at several real-world combinations of the technologies as they exist today. We'll also explore how some existing applications are shaping up to harness the synergies between AI, VR and AR, and how the work of leading innovators is opening up these possibilities.
NVIDIA Omniverse expands pioneering efforts to marry VR and AI
When it comes to companies in a prime position to develop innovative solutions combining VR and VR with AI, NVIDIA Corporation (NASDAQ: NVDA) has to be one of the first to come to mind. After all, it's only the leading computing hardware maker for both graphics processing and machine learning/artificial intelligence.
Thus, it should be no surprise that the company was also one of the early pioneers in combining virtual reality with artificial intelligence. In fact, it's almost five years now since the company first started using virtual reality to artificially intelligent train robots—work that the company first demonstrated at 2017's Special Interest Group on Computer Graphics and Interactive Techniques (SIGGRAPH).
What the company demonstrated was its ISAAC platform. This platform gives developers and engineers the tools needed to virtually simulate both robots and real-world environments. Like this, robot 'brains' can train as if they were interacting with the real world.
Since then, the company's work has expanded into a broad ecosystem called the NVIDIA Omniverse. This platform includes 3D collaboration tools and technologies enabling digital twins. As a result, the full development of a robot that can intelligently interact with the natural world can now happen without building a physical prototype. The potential savings for companies and researchers include countless hours and dollars during development.
Simulating realistic social interactions with VR and AI
Virtual reality social experiences, at present, are mainly through applications like VRChat and Facebook Spaces. In these places, users can meet and interact in virtual environments, feeling like they were together in the real world. However, what happens if we replace real participants with artificial intelligence?
While we are yet to see many real-world applications doing just this, a handful of examples are starting to emerge in this area. For example, one company already makes VR software that allows you to practice firing employees in VR.
While a virtual firing simulator might sound like a somewhat novel use of the two technologies, the potential for expansion is there. As the company behind it (Talespin) says, "the premise behind the software is giving employees a safe space to practice challenging interpersonal situations."
Taking this more broad description, we start to see how we can combine artificial intelligence with virtual reality to create an unlimited number of training scenarios. For example, there are currently many applications on the market for police training. These include scenarios like de-escalation training, where participants practice various hostile scenarios. However, for the moment, these are primarily pre-scripted, making the training the equivalent of memorizing the right and wrong answers for a multiple-choice test.
XRApplied: understanding humans better through artificial intelligence
Some of the most powerful applications of AI in virtual and augmented reality will not come through simulating alone. There's also huge potential to harness the power of AI to understand human interactions within virtual and augmented reality spaces better. This has applications in everything from education to marketing.
One company building tools to unlock this potential, XRApplied (CSE: XRA) already has a couple of applications ready to tap into this potential via the use of its leading AR/VR API technologies.
To give an example in education, take the company's AR Balloon Pop Fun Learning app. In the app, early childhood learners move through a series of exercises where they pop virtual balloons that correspond to various prompts. However, there is a plethora of data in the underlying app that, when harnessed through AI, can reveal more than whether the young learner got the right or wrong answer.
For example, the motion tracking in the app is already capturing the speed and energy in the child's movement. These are all sorts of clues that we can use to gauge additional insights that can help better tailor content to the child. For example, sensing when the learner is becoming frustrated at an early stage (which would be indicated by their agitated movements) could allow for the prompts to be made more fun/easy temporarily, allowing the learner to become more motivated and encouraged to continue their learning effort.
Another application the company has can also harness similar data to reveal similar insights for an entirely different purpose. This is the company's AR Flooring App, which allows users to replace the flooring in their homes using augmented reality. Using AI, motion data recorded through the app's APIs could be used to track, for example, like/disklike without requiring additional input from the user. This would deliver massive value to everyone, from marketers (who can tailor their messages), to manufacturers (who could better forecast future product demand).
Watch this space
There are already a growing number of applications that combine AI with AR and VR to create powerful synergies across industries and sectors. However, we're only scratching the surface of what's possible. As both technologies progress and more work is done to bring them together, the applications available will grow exponentially.
This all creates an exciting moment for virtual and augmented reality. Not only does it help expand the range of uses for it, but it also shows the technology is good for so much more than gaming, which it has been commonly associated with until now. And, with the work of companies like NVIDIA and XRApplied—who are creating the tools and technologies needed to unlock all of this—finally coming to maturity, we should also see this new breed of intelligent VR/AR applications in the hands of more companies soon.
__
(Featured image by Pixabay via Pexels)
DISCLAIMER: This article was written by a third-party contributor and does not reflect the opinion of Born2Invest, its management, staff, or its associates. Please review our disclaimer for more information.
This article may include forward-looking statements. These forward-looking statements generally are identified by the words "believe," "project," "estimate," "become," "plan," "will," and similar expressions. These forward-looking statements involve known and unknown risks as well as uncertainties, including those discussed in the following cautionary statements and elsewhere in this article and on this site. Although the Company may believe that its expectations are based on reasonable assumptions, the actual results that the Company may achieve may differ materially from any forward-looking statements, which reflect the opinions of the management of the Company only as of the date hereof. Additionally, please make sure to read these important disclosures.