XRA's AR Edutainment App Will Help Your Child Pop to the Top of the Class
Edutainment has long promised to deliver an endless stream of engaging educational content to young learners. However, while it often delivers on the entertainment value, both the quantity and quality of the educational content being delivered usually leave a lot to be desired. XRApplied is looking to change that and is showing how edutainment should be done with its latest educational AR app.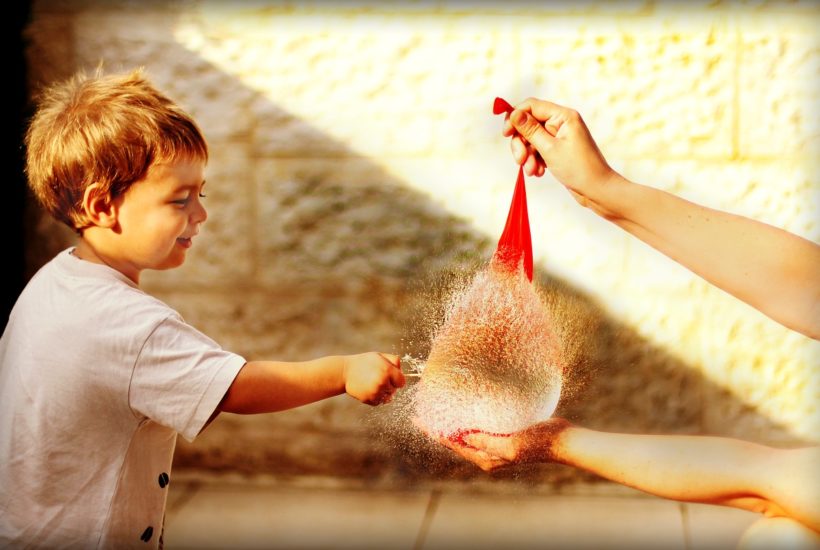 While edutainment has been billed as a great way to keep your kids amused whilst also contributing to their educational development, it has not been without its detractors. Often criticized for being too passive, the promise of entertaining education has often done little to really deliver on learning outcomes for adults and children alike.
There is, however, a new edutainment player in town. Going by the name of XRApplied, they're using their latest app, Balloon Pop Fun Learning, to prove that educational Augmented Reality (AR) has the power to deliver games that are just as much "edu" as "tainment."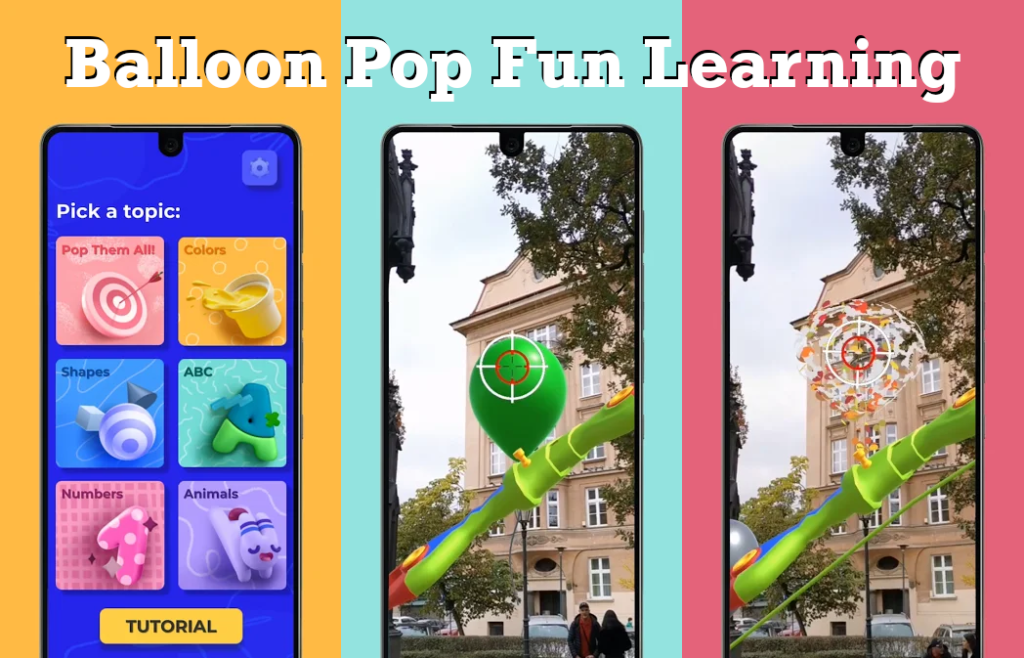 Of course, that's not to say that your child won't instantly fall in love with the new app. Balloon Pop Learning Fun has been carefully designed to deliver just the right amount of stimulation to keep your child hooked for hours. However, XRApplied has put a strong emphasis on not letting the fun get in the way of delivering a wholesome educational experience.
The Shortcomings of Edutainment
Educational TV shows like Sesame Street are a classic example of edutainment. Combining fun characters with a smattering of educational content, shows like this have been keeping multiple generations of kids entertained for hours. They've also done a pretty good job of appearing to be educational, too.
In reality, however, in order to keep kids entertained, traditional edutainment is often forced to focus more on fun characters, narrative, and other engaging elements, leaving little space for educational content.
This immediate shortcoming is only further compounded by the way the educational content is delivered. Usually involving fun dances and songs, children can come away with the appearance of being able to, let's say, count to twenty, but only knowing how to do so via a rote memorized pattern. Learned like this, children are unable to apply what they've learned to any real-world context.
(Edutainment often relies on passive rote memorization rather than the active application of the material being learned.)
The Problems With Active Learning in Early Childhood
One of the main reasons edutainment often sticks to this more passive model of educational content delivery is that learning is hard work. This is especially so for early childhood learners who still have short attention spans and are easily frustrated if something doesn't make sense immediately.
Unfortunately, making a child sit through an exercise where they have to correctly identify the number of objects in front of them—rather than, let's say, just singing a song—usually requires direct supervision. Further, the time limit before children become either bored, distracted, frustrated, or completely restless is generally quite short.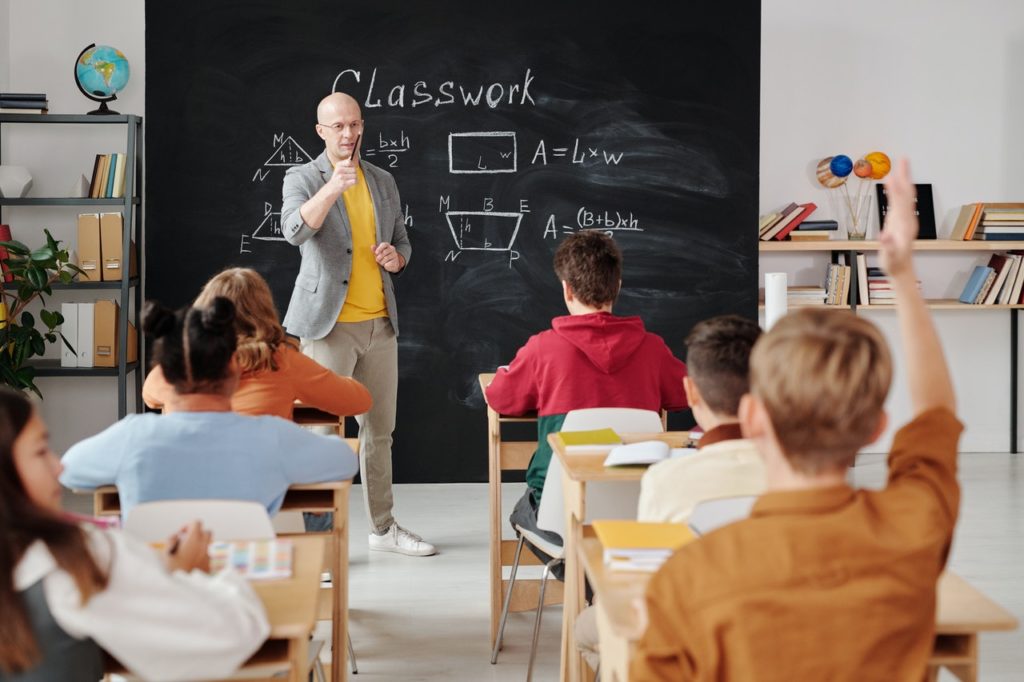 How XRApplied is Using Augmented Reality to Overcome Edutainment's Shortcomings
With the increasing accessibility of augmented reality opening up the realm of possibilities for delivering edutainment, XRApplied set about creating an AR app that would finally deliver on the potential of engaging educational content for children.
They're doing this by not only "gamifying" the educational experience in a way that provides immediate feedback to learners, but by also using the technology to get children moving—a critical element in keeping young energetic learners engaged in an activity.
How Balloon Pop Fun Learning Delivers
In Balloon Pop Fun Learning, the entertainment element is provided by getting children to pop augmented reality balloons using a virtual bow and arrow. Instead of relying on the usual song and dance distractions that edutainment uses to get kids moving, the child is expected to aim at realistic targets using the movement of their bodies, overcoming the usual restlessness.
The benefit here is that it ties directly into educational outcomes instead of just serving as a distraction or rote memorization technique. Instead, children are expected to take aim at and pop specific balloons in response to a challenge, of which there are many, including numbers, animals, shapes, and colors.
Further to this, Balloon Pop Learning Fun provides children with immediate feedback and encouragement, not only deepening their engagement further, but also prompting them to correct errors quickly without frustrating them.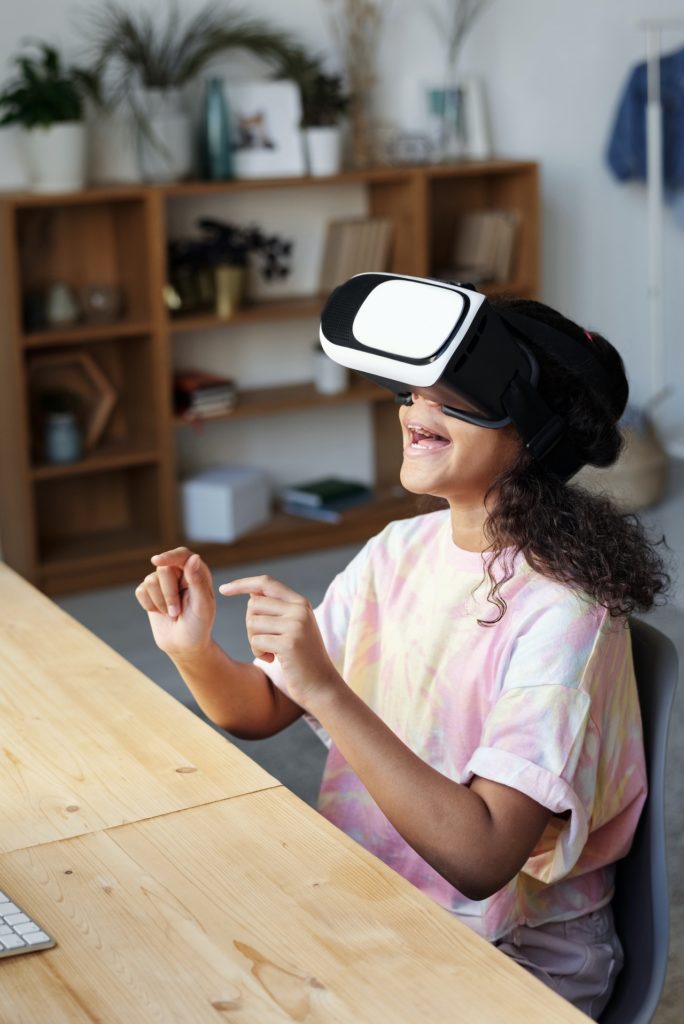 This is done through a scoring system that rewards accuracy, without focussing on wrong answers. Instead, children are encouraged to do better each time they play by beating their high score—something we all love to do in games. Frustration with wrong answers is also avoided as the primary activity—popping balloons—is still a whole lot of fun whether it was the right or wrong one.
Get Started For Free
For parents just wanting to test out the technology before committing, XRApplied's Balloon Pop Fun Learning is, fortunately, available as a free download on both the Apple and Android app stores.
It is, of course, a limited version that keeps some of the more advanced levels and features behind a paywall. But it still makes the perfect introduction to the potential of an educational AR game to deliver wholesome edutainment that is actually educational.
__
(Featured image by Antony Wegener via Pixabay)
DISCLAIMER: This article was written by a third party contributor and does not reflect the opinion of Born2Invest, its management, staff or its associates. Please review our disclaimer for more information.
This article may include forward-looking statements. These forward-looking statements generally are identified by the words "believe," "project," "estimate," "become," "plan," "will," and similar expressions. These forward-looking statements involve known and unknown risks as well as uncertainties, including those discussed in the following cautionary statements and elsewhere in this article and on this site. Although the Company may believe that its expectations are based on reasonable assumptions, the actual results that the Company may achieve may differ materially from any forward-looking statements, which reflect the opinions of the management of the Company only as of the date hereof. Additionally, please make sure to read these important disclosures.