Why Now (2021) is the Right Time to Invest into Augmented and Virtual Reality (AR/VR) Companies like XRApplied
After partnering with French incubator-accelerator Uniqorn, AR and VR innovator XRApplied has worked tirelessly advancing its existing technology, while also identifying new revenue streams for its business. Now, with shareholder approval in place and a preliminary listing statement lodged, the budding company is taking the next step, opening up to accredited investors as it moves onto the CSE.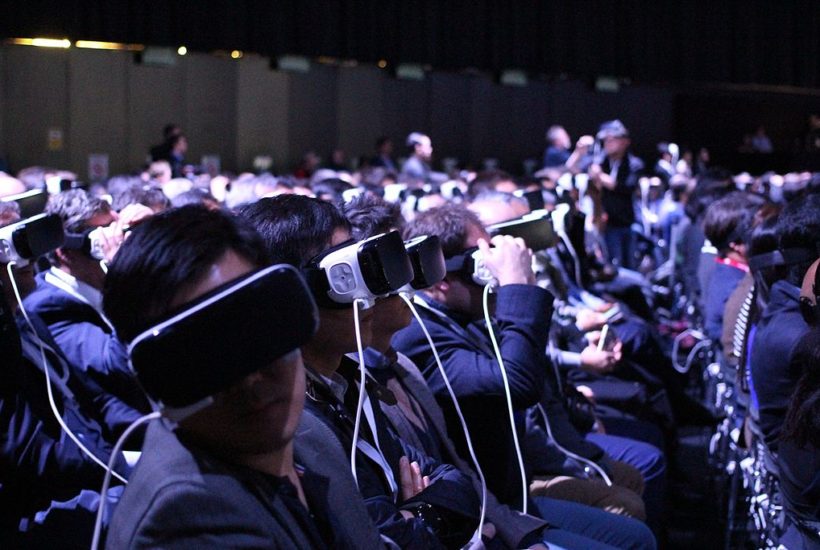 The problem with any emerging technology is that, once it advances past the proof of concept stage, the next challenge becomes scaling it. And, while there will always be a place for bespoke products built by hand from the ground up, it is ultimately the IKEAs of the world that go on to fulfill a majority of market demand. This is why when Zadar Ventures first started courting Extended Reality (the catch-all term for Augmented, Virtual and Mixed Reality, or AR, VR, and MR respectively) ventures, they retained French incubator-accelerator Uniqorn with one clear goal: find a solution that scales. This led them to XRApplied.
What set XRApplied apart was that the company was not building a one-shot product. Instead, XRApplied had identified that Extended Reality (XR) was still missing some critical elements needed to scale. Thus, they set about building the tools that were missing. The result was a Software Development Kit (SDK) that enabled companies to rapidly deploy a single set of assets across multiple products and platforms without having to constantly reinvent the wheel each and every time.
XRApplied's SDK provides common components for scaling AR and VR
Software development has many parallels with the physical world. One of those is that there are, inevitably, components that can be mass-produced and reused across a wide range of different products. Just like every piece of IKEA furniture is able to incorporate a set of common components like hinges and shelf brackets into countless other kits, every piece of XR software is able to do so, too. By redeploying common components like algorithms that track user and device movement, and standard interactions with the underlying operating system, XR software development can be massively sped up.

And this is the opportunity that XRApplied saw. The fact that so much re-usability exists in software components has allowed pioneers in other software sectors to build highly profitable businesses by licensing reusable technology that speeds up development time. Examples abound, but it's hard not to mention Unreal Engine, created by Epic Games, which was first released in 1998. Now one of the standard building blocks used in the games industry, game publishers like Warner Bros. Interactive Entertainment, Electronic Arts and Xbox Game Studios are just a few of the publishers releasing games built with it.
The only problem for Virtual and Augmented Reality, of course, was that no one had built anything like this. Until now, most of the efforts being put into advancing the technology were happening on the hardware side, getting it to the compact and affordable state that it's at now. So when XRApplied came along with their SDK, Uniqorn knew it had uncovered a company with the sort of scalability needed to become an industry leader.
Why an Extended Reality SDK is so important
A primary motivation for developing a sorely needed SDK for Extended Reality development was that doing so would allow XRApplied to tap into the highly lucrative B2B market. As AR and VR technology matures, the rate at which companies are turning to it to offer innovative and engaging experiences for their customers is accelerating at unprecedented rates. This is driving a huge boom in demand for AR/VR engineers, with the growth in roles increasing by 1400%; almost ten times faster than gaming engineers, which is hardly a slow-growing industry.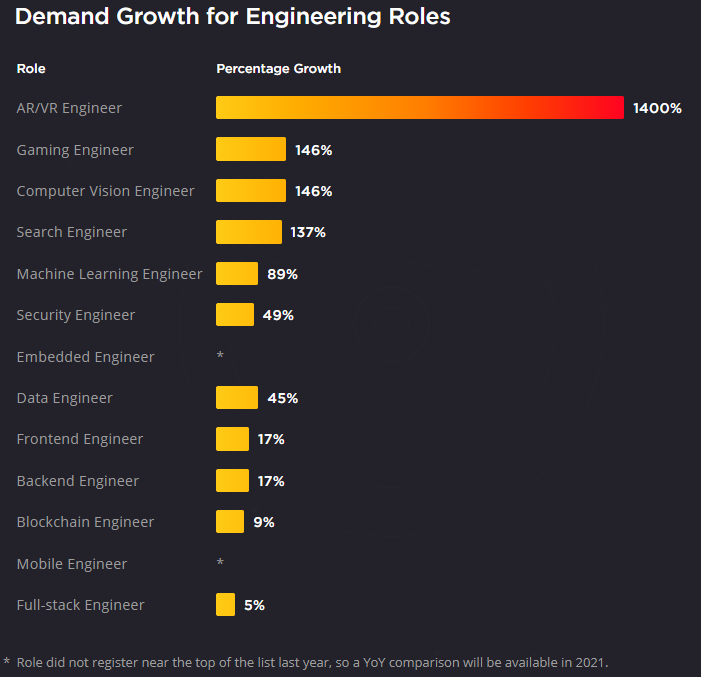 With the state of demand for XR development as it is, being the first to market with solutions that drop development times and costs for other businesses would come with huge rewards. Now, instead of starting similar projects from scratch every time, companies can leverage XRApplied's technology to roll out eCommerce catalogs, training tools, and countless other VR or AR applications across multiple platforms using a single set of assets. All this with reduced development costs and decreased turnaround times.
XRApplied matures its business with Uniqorn at its side, diversifying revenue streams
While work on its SDK has still remained of primary importance to XRApplied, its partnership with Uniqorn has enabled it to mature its business. Through the Uniqorn partnership, XRApplied has been able to identify multiple ways to leverage its assets, scaling its systems and know-how out across numerous revenue streams and target markets.
Thus, in addition to targeting the B2B market's need for XR development, XRApplied is now working on diversifying its revenue streams and markets. The first and most obvious of these diversification strategies was to leverage the technology it had built to develop a range of monetizable apps in-house. In the last month, this has seen XRApplied churn out two new Augmented Reality apps on Android and iPhone: a children's game hitting on the evergreen education niche, and an AR flooring app which it is working on monetizing through industry partnerships.
Through its work with Uniqorn, a final area of interest that has opened up to XRApplied now is in either partnering with, or outright acquiring, AR and VR projects that have run out of steam. Projects where the founders may be running out of expertise and/or capital, opening up opportunities to get in on partially completed projects at deeply discounted prices. Doing so, XRApplied aims to exploit its technology and expertise to breathe new life into struggling projects to get them across the line as quickly as possible. With a new gaming release already acquired and in the works, XRApplied maintains a keen interest in pursuing additional projects in this area as opportunities and capital allow.
The time is right for investment in Extended Reality
The hiring boom in Extended Reality is not the only sign the industry is emerging as one of the hottest new trends. With hardware now maturing and prices coming down, more and more businesses are looking to use the technology. And with applications in everything from kids' toys to logistics, it is no surprise that Sataya Nadella (Microsoft CEO) believes that, along with AI and Quantum Computing, Extended Reality will be one of the key technologies in our digital future.
This is leading to estimates that the XR market will experience a CAGR of 65% between now and 2025.
Driving this growth, of course, will be software, particularly in enterprise applications. While the likes of Facebook, HTC, and Google have been garnering attention for their respective hardware platforms (Oculus, Vive and Glass), the software has lagged behind. This is why the time is ripe for companies filling a need to enter the market.
Only recently, Unity Technologies (NYSE: U) and its VR gaming platform was valued at over US$13 billion. Going on to raise US$1.3 billion in its IPO, interest in its shares has only continued to grow as more investors catch on to the opportunity XR presents to early innovators.
Taking it to the next level, XRApplied is seeking investors
With XRApplied continuing to build itself into a leader in the world of XR development, it is now ready to move forward with the next step. With shareholder approval in place, through its amalgamation with Zadar Ventures, XRApplied has filed a preliminary listing statement with the Canadian Securities Exchange (CSE) under the name XRApplied Technologies Inc (XRA).
Under the terms of the amalgamation agreement, XRA will now raise a minimum CA$700,000 (up to a maximum of CA$3.5 million) through a non-brokered private placement. The capital raise, open to accredited investors, will see units sold for CA$0.35, with each unit comprised of one common share, and one purchase warrant. Purchase warrants will be exercisable at CA$0.75 during the first year, and CA$1.00 in the second, and investors are invited to apply through its Capiche subscription page.
—
(Featured image by Maurizio Pesce (CC BY-SA 2.0) via Wikimedia Commons)
DISCLAIMER: This article was written by a third party contributor and does not reflect the opinion of Born2Invest, its management, staff or its associates. Please review our disclaimer for more information.
This article may include forward-looking statements. These forward-looking statements generally are identified by the words "believe," "project," "estimate," "become," "plan," "will," and similar expressions. These forward-looking statements involve known and unknown risks as well as uncertainties, including those discussed in the following cautionary statements and elsewhere in this article and on this site. Although the Company may believe that its expectations are based on reasonable assumptions, the actual results that the Company may achieve may differ materially from any forward-looking statements, which reflect the opinions of the management of the Company only as of the date hereof. Additionally, please make sure to read these important disclosures.