XRApplied and UNIQORN demonstrate that France will play a pivotal role in the upcoming extended reality revolution
Experts predict that up to $30 billion will be spent on extended reality by 2030. XRApplied is at the forefront of the XR market with its advanced solutions, while rural accelerator-incubator UNIQORN has the resources to propel the startup towards increased investment in AR, VR, and MR. Together, the powerhouse duo is out to conquer—and disrupt—the French tech landscape and the rest of the world.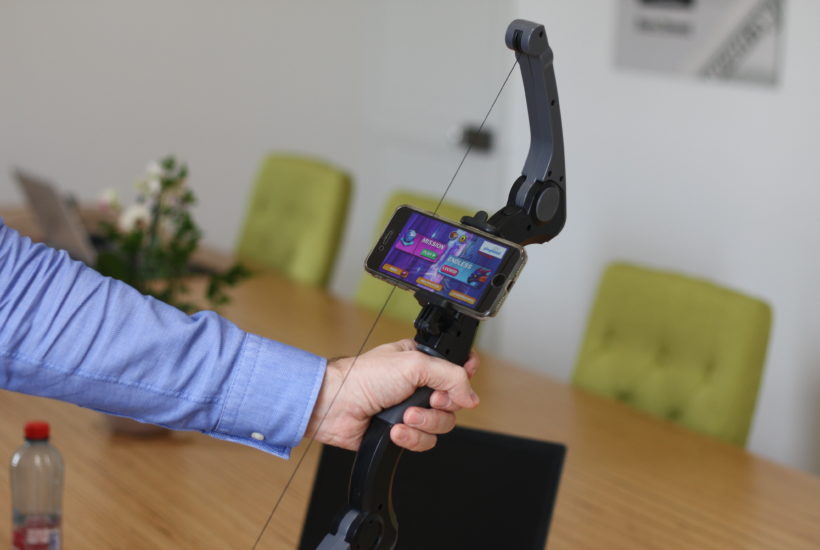 In 2020, extended reality (XR) technologies are poised to gain momentum—from rapid consumer adoption to evolution in use and development. Big data, smart tech, and supercomputing now have to share the space with XR, where virtual reality (VR), augmented reality (AR), and mixed reality (MR) all combine to enhance human experience like we've never seen before. On the scene is XRApplied, the startup to watch, whose partnership with rural accelerator-incubator UNIQORN empowers it to become one of a handful of first movers in this emerging sector. Through UNIQORN's post-proof-of-concept business acceleration strategy, XRApplied is gearing up for more investor interest, as well as practical adoption of its tech by a wider audience.
This is just the beginning, as experts point out that the AR/VR industry will continue to grow to a staggering $30 billion by 2030. France was quick to identify this opportunity, and has introduced a series of incentives over the last few years to foster investments and bring new startups to the country. And what better home for XRApplied than the picturesque Sarlat-la-Canéda, where UNIQORN is based and ready to help create the best environment for the startup to thrive.
As an incubator-accelerator, UNIQORN has the expertise and capability to foster stakeholder support and community awareness for tech startups like XRApplied, who can contribute to the innovation ecosystem, not just of Sarlat but of France, too, as a whole. In the case of XR technology, it is slowly starting to capture the attention and imagination of developers, creators, and other talent. In fact, the continuing demand for AR/VR engineers has increased the barrier to entry and driven up costs for new companies, a problem XRApplied can help solve.
XRApplied will bring AR, VR and MR into the mainstream
There is one reason that companies have yet to embrace extended reality, barrier to entry. AR and VR developers are amongst the most in-demand professions today, and building an app is complicated and hugely expensive. If this situation persists, widespread adoption of AR and VR technologies will be minimal. XRApplied is the first company to make real strides in closing this gap.
Rather than focusing on creating more affordable hardware, something that Facebook has in hand, XRApplied is making it easier to create engaging AR applications by producing the first true Extended Reality SDK. The company's solution can be applied across any system, whether VR or AR, and any vertical.
XRApplied to: Digital catalogs
Imagine the future of marketing where paper product catalogs come to life, as the flat representations become their 3D digital counterparts. Among statistics that grow and form charts around you, with relevant information being displayed in an attractive form, wouldn't you be swayed to reach for such an offer?
A BRP report indicated that almost half of consumers would be likely to buy from a retailer that provides these kinds of experiences. Currently only 15% are making use of it, creating a vast gap in the market, that can be filled with the solutions to the likes of those offered by XRApplied.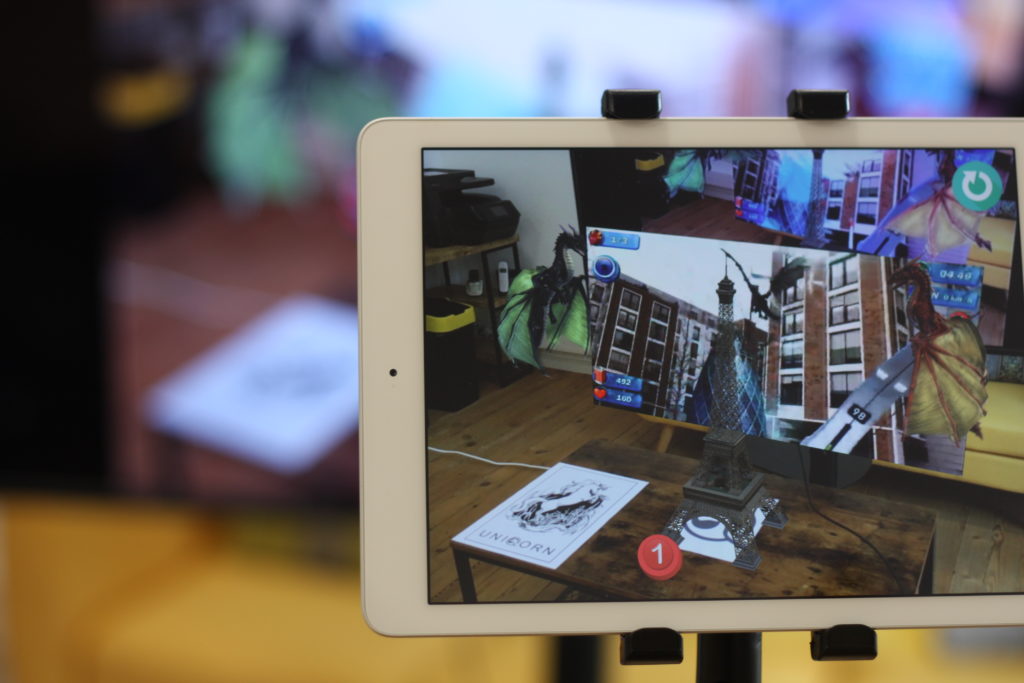 XRApplied has made a digital catalogue simple by creating an XR e-commerce platform. This would allow assets to be seamlessly shared across AR and VR platforms, hugely increasing a company's reach and allowing them to revolutionize their supply chains and sales pipeline.
XRApplied to: Smart toys
The car manufacturer Hyundai has a proven track record of using AR along with their products. AR breathed a new life into their assistance technologies, where users can point their smartphones at a car to discover details about its inner workings and potential issues.
Now, move back in time a bit and think how cool it would be to take your favorite toy again in your hand only to discover that it has a whole new array of features, introduced exclusively by extended reality.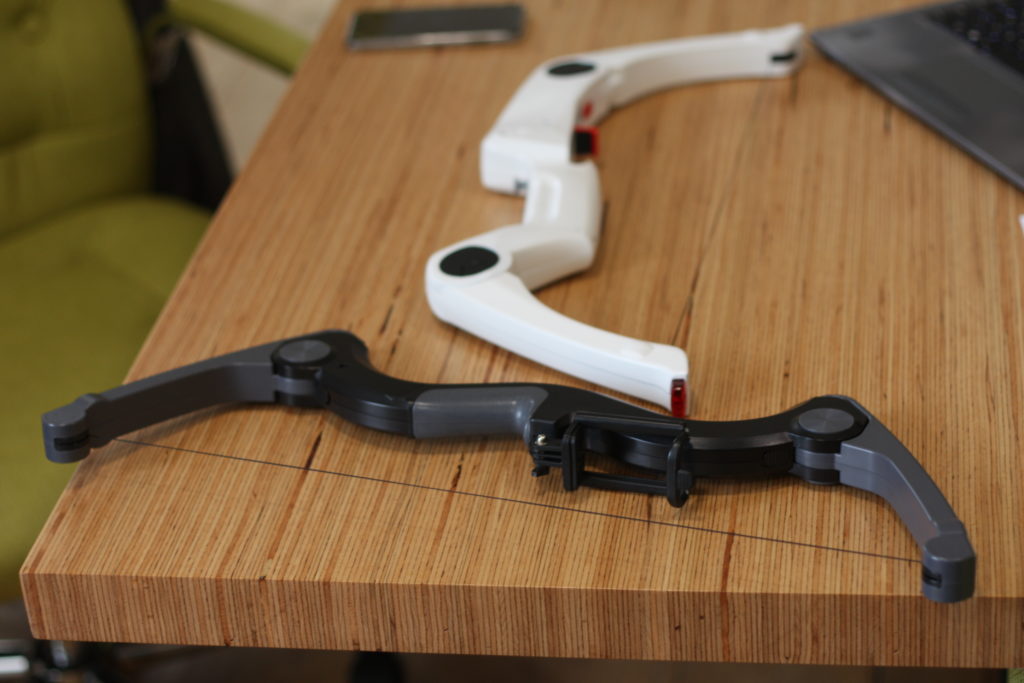 With XRApplied solutions, you can create a new layer of interaction with the products in your portfolio. Communicate with digital-savvy kids of today and enhance their experience with a companion app to create a deeper, more engaging and lasting relationship.
Toys as we know them are about to extend their depth. Companies able to capitalize on this will put themselves at a significant advantage compared to competitors. XRApplied will provide the tools they need to do so.
XRApplied to: Your dream house
Everyone has been there at least once. You're just about to make a major change to your apartment or a house—whether it is putting a new couch or repainting the living room. But the fear of making a wrong choice holds you back. Just as it held many people before, isolating them from the potential distributors.
To face that issue in an innovative way, the Swedish furniture maker IKEA announced a launch of an AR app called IKEA Place, which will allow its customers to digitally place selected products around their households before they make the decision.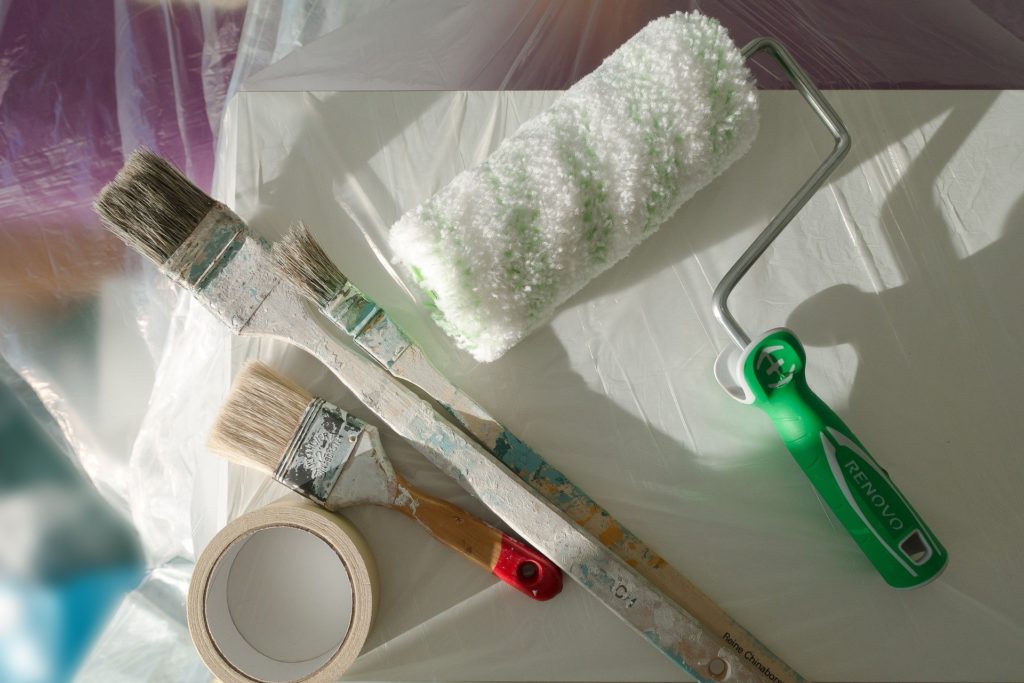 IKEA provides a glimpse into the future, where renovation-ready consumers will slide their HMDs on and gain the power to change virtually anything in their surroundings with a touch of a button. Imagine scrolling through dozens of different curtains, furniture and appliances in real time, positioned just as you like it. Not only will you be able to visualize that amazing new flooring within seconds, but you'll be able to order the exact product you'll be looking at.
There is no end to the scale of digital visualizations. With XRApplied solutions, an empty parcel could host your dream house, which you'll be able to enter and start arranging the interior. In the world of real estate, there is still a lot of guesswork involved and the introduction of extended reality is going to be a real breakthrough in this industry.
On the way to becoming a unicorn
These impressive technological advancements stem in part from the active support which XRApplied is receiving from UNIQORN—a unique rural startup incubator, which invites inspiring businesses to Sarlat in central France, where complex ideas grow in idyllic conditions.
Without traffic, pollution and the rapid pace of modern cities, Sarlat provides an optimal environment to focus on developing a balanced structure and a product portfolio that will sway the masses. With the help of seasoned experts from UNIQORN, startups enjoy not only a favorable economic setting, but also insightful advice that has already spawned more than seven million sales leads.
The secret sauce behind France's attractiveness
Wine, cheese, and the Eiffel Tower—France has done quite a good job with national branding, as it's one of the most recognizable states in the modern world. Yet only a select few entrepreneurs know that France is also a haven for some of the world's most promising technological startups.
Being the fifth largest economy in the world, France has a long history of running successful businesses. Lately there has been a lot of growth as the country started to offer an attractive environment for foreign companies, with a strong focus on R&D and technology.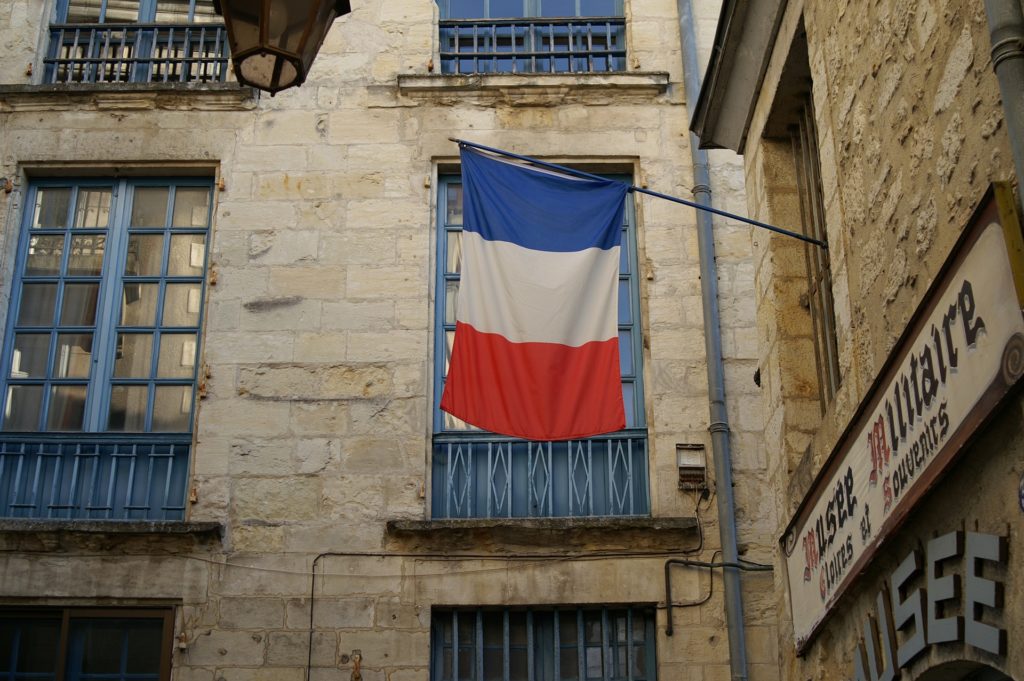 Most of that momentum is attributed to the state's young and energetic president, Emmanuel Macron. Being an ex-investment banker, Macron made a point of promoting France as an attractive destination for businesses of all sizes. All to prepare the country to compete with Silicon Valley in the near future.
So far, small businesses have been freed from the requirement of holding a minimum of 25% equity, and reduction of corporate tax rate to 25% is well on the way. In effect, the percentage of American investors being positive about their economic future in France is on a steady rise, and foreign investments grow by remarkable numbers each year.
These incentives have brought some sophisticated technological startups to the country, including pioneers that make a name for themselves in the field of extended reality. Having a chance of taking the digital world a step further, are those companies going to spark yet another revolution on the French soil?
Get ready to extend your reality
Still wondering if XR here to stay? According to Allied Market Research, this subset of the technological industry can grow to as much as $5.4 billion within the next four years. With developers creating more meaningful applications as we speak, and the technology being perfected, the world around us is going to establish a new, exciting layer.
We're in the early days of XR, and many solutions are still less-than-perfect. But every novel concept needs time to mature. After all, the world was full of people who doubted the success of personal computers or downplayed the role of cellphones. With angel investments expected to top $250 billion within the next five years, rest assured that there will be enough funding to get the XR wagon going.
The revolution is on the way—and France is once again setting standards. This time there will be no barricades. XR is going to connect the world in a way we've never known before—and the center of this new world will be France, UNIQORN and XRApplied.
---
DISCLAIMER: This article was written by a third party contributor and does not reflect the opinion of Born2Invest, its management, staff or its associates. Please review our disclaimer for more information.
This article may include forward-looking statements. These forward-looking statements generally are identified by the words "believe," "project," "estimate," "become," "plan," "will," and similar expressions. These forward-looking statements involve known and unknown risks as well as uncertainties, including those discussed in the following cautionary statements and elsewhere in this article and on this site. Although the Company may believe that its expectations are based on reasonable assumptions, the actual results that the Company may achieve may differ materially from any forward-looking statements, which reflect the opinions of the management of the Company only as of the date hereof. Additionally, please make sure to read these important disclosures.