Apple to launch AR and VR to new heights: get ready with XRApplied
The AR and VR space is set to really get moving in the near future. In particular, the impending launch of Apple's first headset device will make major waves, much like the launch of the iPhone and iPad did, waking up mainstream interest well beyond the Apple ecosystem. This means it's time for businesses to seriously prepare themselves —something which XRApplied is making easy for them to do.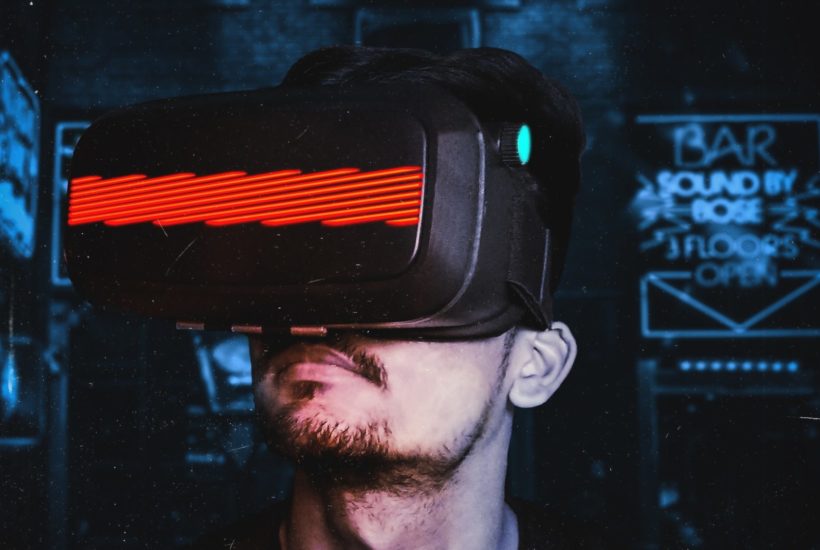 We've been hearing about augmented and virtual reality (AR and VR) for some time now. In fact, this year marks the ten-year anniversary of the Kickstarter campaign that launched the Oculus line of VR headsets into the public eye. But, while the technology has now been readily available to consumers in one form or another for the better part of a decade, it's only now that we're starting to see the emergence of any serious traction.
This traction started gradually with the growing interest in the Oculus Quest 2 VR headset, now owned by Facebook/Meta (NASDAQ: FB), which is arguably the first true commercial success insofar as gaining any sort of mass-market penetration.
This year, however, things are expected to heat up a whole lot more, with analysts now indicating that the launch of Apple's first device in this arena is now imminent. What this means is that, much like the mobile revolution that Apple (NASDAQ: AAPL) kickstarted with the iPhone, businesses are going to have to start adapting to this new AR and VR paradigm, and urgently.
Weren't AR and VR set to take off years ago?
For those who've been paying attention, it might feel like we've seemingly been on the cusp of AR and VR taking off for years now. So why hasn't uptake been what was previously promised? To answer this question, we first have to acknowledge why AR and VR haven't taken off yet: awkward form factors, and a lack of applications outside of gaming.
Even the latest generation of Oculus headsets, which are designed to be free of tethers and relatively lightweight still weighs in at over 500 grams. Add the bulk of the device to that, and you have a device that isn't exactly ready for widespread use. While somewhat convenient for a quick spot of gaming (although not half as convenient or comfortable as just picking up, let's say, a PlayStation controller), it's far from being a device most of us would be prepared to use with any sort of regularity.
Now throw in the fact that most applications for VR and AR are currently confined to gaming. While this provides a good initial use case, it's far from being the always-connected, metaverse-enabling experience that's needed to really bring AR and VR into our everyday lives like the smartphone.
How do we know it will take off this time?
Given the somewhat disappointing uptake of AR and VR in comparison to previous hype, what makes things different this time? The answer to this comes by considering the major moves being made to address the above two pain points in adoption: form factor and applications.
This is where more recent developments start to point to a much brighter future for AR and VR, as developers are increasingly starting to build a wider range of useful experiences outside of the gaming sphere.
Take, for example, Meta's Horizon Workrooms: productive mixed reality spaces that enable seamless remote collaboration. Not only do they bring people together in VR, but they also allow participants to blend their real-world environments into the space, enabling them to bring their physical computers and keyboards, for example.
However, while the new breed of applications are important, things are really set to heat up once the next generation of lightweight headsets come onto the market. This will solve the form factor problem of bulky headsets. In this space, the most exciting news of late is the announcemet of Apple's upcoming foray into the VR and AR market.
Apple's upcoming AR and VR headset set to blow up the market
If Apple's done one thing consistently, it has been to launch products that go on to mass market appeal, despite early skepticism. People said the Apple Watch will fail. It didn't. People said the iPad would fail. It didn't. And people also said the iPhone will fail. That did alright, too.
What's more, each of these Apple product launches helped stimulate their respective product categories outside of the Apple ecosystem. To say that the iPhone caused a shakeup in the mobile phone space would be an understatement if there ever was one.
So, given the track record, what are the prospects for Apple's upcoming AR and VR headset? And what are the prospects for the broader AR and VR ecosystem following Apple's first launch? Pretty good, right?
All the hallmarks of a killer Apple product launch are already in place. Analysts expect it to be a slimline unit that weighs in at a little over 300 grams, making it far more practical than other headsets on the market. And, most importantly, Apple has already started onboarding developers into its ARKit ecosystem, meaning that there will already be a range of ready-to-go applications at product launch time.
AR and VR will need more than just a slick device: enter XRApplied
While Apple may have single-handedly launched multiple product categories into the mainstream, it did not do so alone. Instead, it mainly created the devices that finally managed to win over the public by combining the right amount of functionality in the right form factor.
To illustrate this, look at mobile apps and mobile-ready websites—the two primary reasons why people opt for a smartphone over a regular one. Apple's contribution to this space was minimal. Instead, the work of outside businesses and developers brought this side of the equation alive.
Making a business ready for AR and VR requires specialized knowledge. Given the extra complexity of AR and VR over traditional 2D screen-based apps, creating apps for AR and VR will require more specialization. This work is where XRApplied (CSE: XRA) is going to take off. The company is one of the only ones focussed on delivering cross-platform apps that real-world businesses can actually afford.
To illustrate, the company has created a proprietary ecosystem of SDKs and APIs that enable businesses to leverage existing assets in the AR and VR space to achieve this. So, for example, an online retailer could rapidly bring an AR/VR store online by using the company's AR catalog tools in combination with 3D product scans. And this would be entirely cross-platform and ready to go in short order.
The time to get AR/VR ready is here
With the work of Apple and XRApplied setting up what finally looks like a highly attractive AR and VR ecosystem, it seems the time to say that AR and VR is ready for primetime is finally here. While 2022 might not be the year where it really blows up, it will be the year where we finally start seeing major traction and the true potential for mainstream appeal.
What this means is that businesses and investors should seriously take pause to consider working AR and VR into their strategies. Those who did early in the smartphone revolution reaped incredible benefits; the same will be true for those in the AR and VR revolution, too.
—
(Featured image by Harsch Shivam via Pexels)
DISCLAIMER: This article was written by a third-party contributor and does not reflect the opinion of Born2Invest, its management, staff, or its associates. Please review our disclaimer for more information.
This article may include forward-looking statements. These forward-looking statements generally are identified by the words "believe," "project," "estimate," "become," "plan," "will," and similar expressions. These forward-looking statements involve known and unknown risks as well as uncertainties, including those discussed in the following cautionary statements and elsewhere in this article and on this site. Although the Company may believe that its expectations are based on reasonable assumptions, the actual results that the Company may achieve may differ materially from any forward-looking statements, which reflect the opinions of the management of the Company only as of the date hereof. Additionally, please make sure to read these important disclosures.