The basics of marijuana stocks for first time investors
First time investors need to have a good understanding of the basics before reaching a financial decision. Before investing in marijuana stocks, make sure you are convinced about the potential of this industry. While it's obvious to select established company stocks, these may be expensive for first time investors. If yes, then research about the company extensively and assess the risks.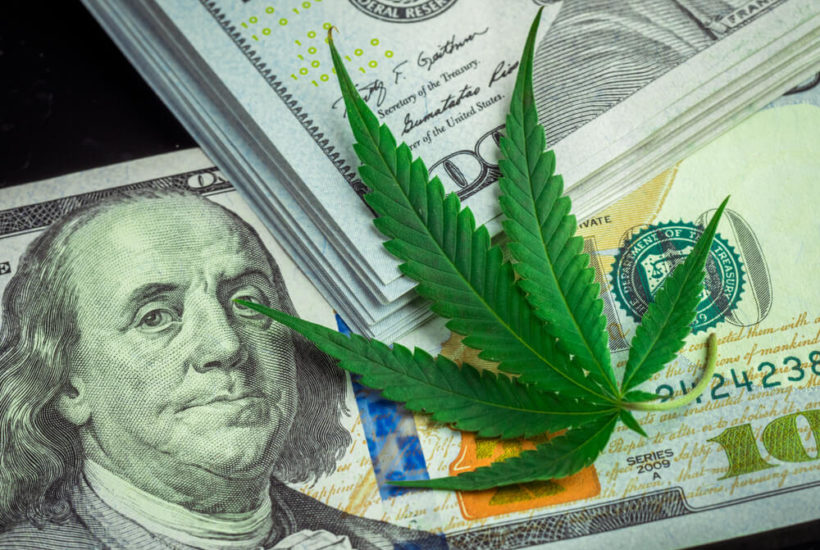 A first time investor in whichever industry needs to understand some basics before making a financial decision. The easy and fun part of the process is deciding what sector to pick. The hard part is selecting one stock for long-term investment. The latter needs more time as you need to carefully assess risks and return of investment.
It may be logical to choose well-established company stocks. However, their share prices will likely surprise you as a first-time investor. You may find them somewhat pricey at this point in your investment journey.
All these are true when it comes to marijuana stocks, which are currently a hot trend in the market.
The marijuana industry
Analysts predict that the worldwide marijuana market will grow to $146.4 billion by the end of 2025. Another projection states that in just seven years, the global market could reach $194 billion. That is, if the U.S. and all the 28 countries in the European Union legalize both recreational and medical marijuana.
In the U.S. alone, legal marijuana was already a $10.4 billion industry in 2018 – this was even having recreational cannabis legalized in only nine states. This means that cannabis companies can only sell products in these states exclusively.
Medical cannabis, meanwhile, is legal in about 30 states. but not on a federal or national level. Most of the companies you can invest in are engaged in pharmaceuticals and are developing marijuana treatments for chronic diseases such as cancer.
Hemp's status
Meanwhile, hemp has been legal on the federal level upon the passage of the 2018 Farm Bill. The law categorizes hemp as an agricultural product and hence, could be grown depending on regulations.
Even if it is a form of cannabis, hemp does not high levels of the psychoactive compound found in marijuana. Still, the Federal Drug Administration said it will still regulate hemp and promised to release the regulatory framework sometime this year.
Most of the hemp-related companies you can invest in are involved in developing products such as cannabis oil, CBD-infused beverages, creams, vape, lotions, concentrates, and edibles.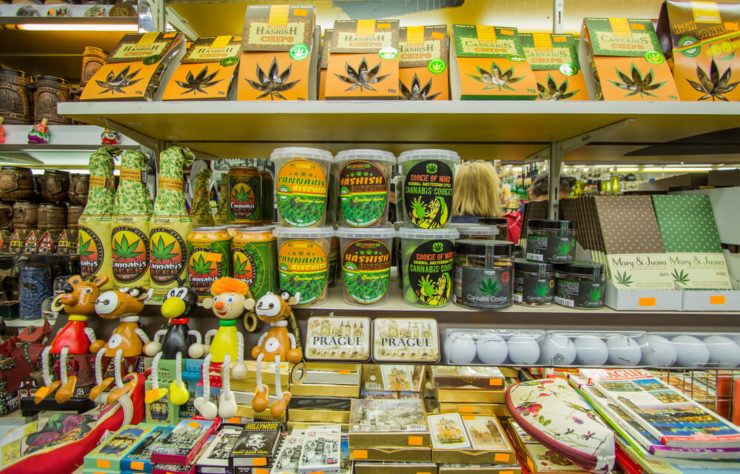 The attention, with regard to the legal cannabis market, is on Canada. The country legalized recreational cannabis last October 2018. It is the second country to do so, following Uruguay, but it is the only largest economy among the G7 to implement the law. As for medical cannabis, the country has made it legal at a federal level since 2001. This is why the largest cannabis companies listed in stock exchanges are currently Canadian businesses.
How to choose the stock
Cannabis businesses can be categorized into three.
There are cultivators that grow marijuana and supply marijuana plants to their clients.
There are those categorized as biotech companies that develop prescription drugs or CBD-infused health products. They usually source their supplies from the cultivators.
And, there are those that provide ancillary products and services. These are the ones which are not directly involved in either cultivating or developing marijuana products. Instead, they provide services like logistics, equipment, hydroponics, and lighting.
Most, if not all, of the cannabis companies that have gone public or trading in the world's major stock exchanges have company websites. From this, you could gather how the company was founded and has grown up until it was strong enough to launch its IPOs.
From their websites, you could also search about their executives and their level of expertise, scan through their product lines, past and ongoing deals, plans for expansions and growth, and plans about diversifying in the international market.
Most of the public companies maintain an "investor relations" section on their websites. From here, they release their fiscal reports, quarterly financial profits, and important industry updates. This is where investors can gauge the level of a company's transparency with their shareholders.
Assessing the risks
The marijuana industry is only beginning. As in the case of any sector at an emerging stage, their market capitalizations may seem to be out of proportion to their sales. Their financial outlooks are only based on industry estimates and projections. If these estimates were not met, their share prices would likely decrease, leaving investors with no earnings and nothing to trade.
Another risk is these new companies may need new capital for planned growth or expansion anytime. They may be compelled to sell more shares to more shareholders, resulting in smaller and less valuable shares for existing shareholders.
(Featured image by Bobkov Evgeniy via Shutterstock)