Business benefits of creating or joining an online marketplace
Should you start an online store, or sell your product through an online marketplace? Are there situations where it would make sense to do both?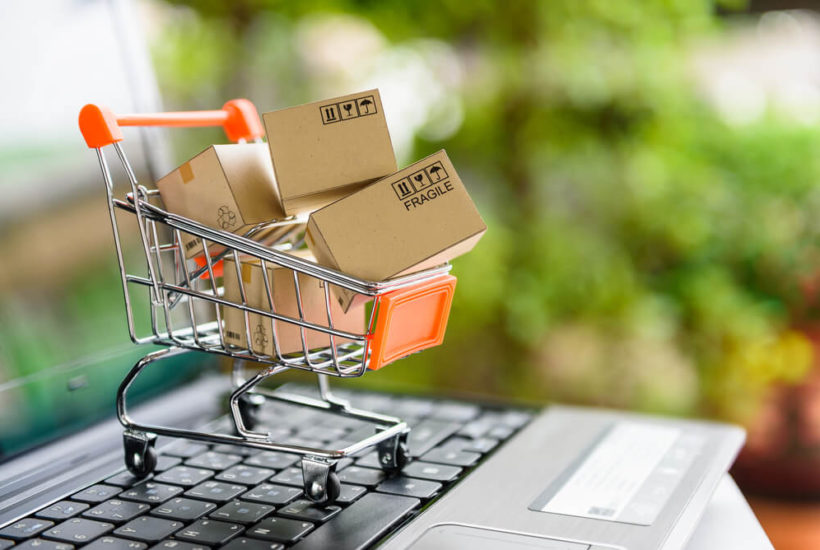 We live in the internet age. While that means we are more connected and have access for more information than ever before, it also means you can't run a business without a robust online presence. More than half of Americans prefer e-commerce over taking a trip to the corner store, so companies must change their tactics to stay relevant in today's world.
Should you start an online store, or sell your product through an online marketplace? Are there any situations where it would make sense to do both? Let's take a closer look at how these marketplaces work, and how you can make the best decision for your business.
1. Internet storefronts
When you compare building an online storefront to the costs of opening a brick and mortar store, there is no comparison. You can set up an online store in as little as 30 minutes for pocket change, at least if you're comparing it to the cost of renting a building, purchasing insurance and inventory, and managing things like payroll and taxes. That's part of the reason why internet-based businesses are becoming so popular and prevalent — anyone can set up a webpage and sell their stuff with little to no risk.
It isn't as easy as setting up a Facebook page, though. There is still a lot of work involved in online business, and because it is so easy, there is a lot of competition. Finding your niche and making it profitable can be challenging. That is why so many people are choosing to forgo the stand-alone online store in favor of hawking their wares in online marketplaces.
If you have a unique product that consumers can't find anywhere else, or you're offering a product that has a lot of competition, opening your own web store makes more business sense.
2. Online marketplaces
If you've ever bought anything on Amazon or other similar sites, you're familiar with the concept of an online marketplace. Online marketplaces give you multiple options for monetization and come with a prebuilt user base, so you don't have to worry about marketing as much. It also makes it easier to connect with consumers around the globe, something you might have trouble within a stand-alone online store. You might not even be able to achieve at all with a brick-and-mortar storefront.
On the other side of the coin, you're sacrificing brand loyalty. Someone might love your product, but when they purchase it through an online marketplace, they aren't loyal to you — they're loyal to the market. If they need a new item, or they want to get a second one for a friend, they're going to go right back to Amazon or eBay or wherever they purchased it from in the first place.
Marketplaces also take a cut of your profits, as a fee for hosting your product on their site. This, in turn, means you need to sell more items to earn the same profits that you would on your own site.
It's easier to get started on a marketplace. If you're new to the concept of e-commerce or would prefer to have someone else handle your transactions so you can focus on providing a quality product, marketplaces are a good option.
3. Both or neither
Is there ever a situation where you might want to host your product on your website, as well as through an online marketplace like Amazon or Etsy?
The answer to that is yes — if you have enough employees to maintain your operation. It takes a lot of working hours to host a series of products on both a marketplace and a website, and it's easy to stretch yourself too thin trying to keep up with it all. Hosting your products on both platforms can be a path to great profits, though, so the decision is ultimately up to you.
It's difficult to say which of these options you should choose because every company has different needs. Take a look at all three options, and carefully select the solution that works best for you.
(Featured image by William Potter via Shutterstock)
—
DISCLAIMER: This article expresses my own ideas and opinions. Any information I have shared are from sources that I believe to be reliable and accurate. I did not receive any financial compensation for writing this post, nor do I own any shares in any company I've mentioned. I encourage any reader to do their own diligent research first before making any investment decisions.