Best countries to retire for US citizens this 2019
Panama is the number one choice for people wishing to retire overseas while the Dominican Republic, Italy's Abruzzo, and Cuenca, Ecuador also offer real estate properties at 'bargain' prices.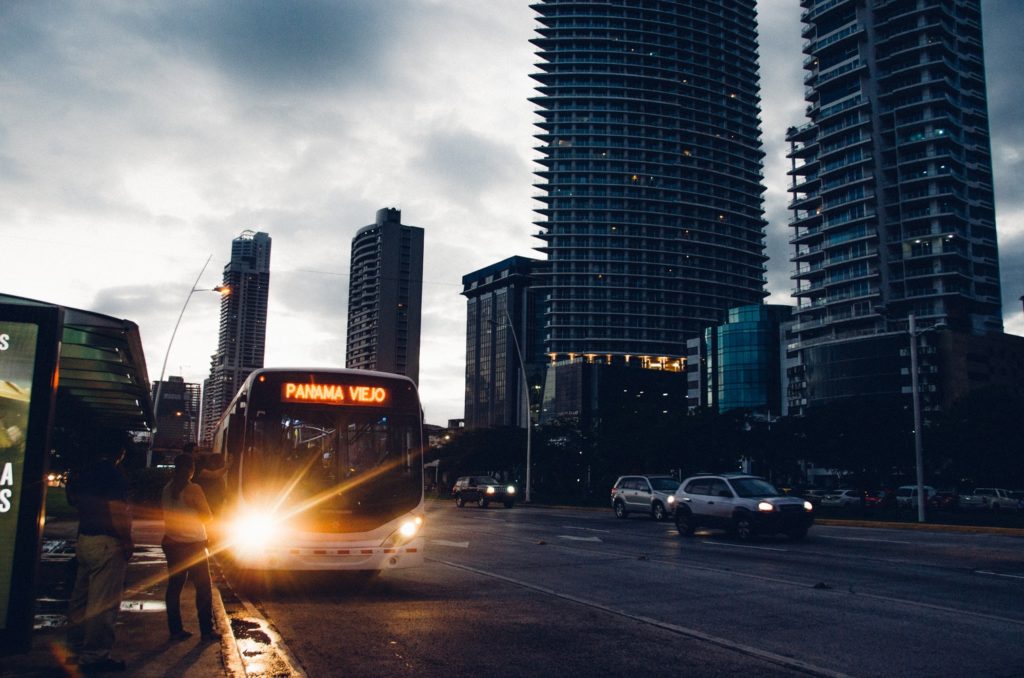 A lot of Americans have chosen to spend their retirement days overseas. The preference continues to spill over the next generations of retirees, especially now that the dollar remains consistently stronger than most of the other currencies. This means that the nest eggs that retirees have kept from their years of hard work can give them much more comfortable lives in other countries compared to staying in the United States.
For those who are retiring for 2019, you may want to check out the top countries ranked separately by the International Living, and Live and Invest Overseas — two publications that release yearly research on retiring options.
International Living has ranked 25 countries while Live and Invest Overseas ranked 21 regions for the 2019 best place to retire overseas.
Both of the rankings graded each of the places based on a number of factors such as the cost of living, accessibility of healthcare, quality of entertainment and recreational options, English competency of the country, among others. This article has trimmed down the list for you depending on the kind of retirement visa a specific country provides and the ease of investing in real estate property in the country.
The top countries with the best retirement visas
Out of the 25 countries listed, the International Living ranked Panama as the number one country of choice for retirees thinking to settle overseas. The country scored the highest on a number of scales, including the cheapest cost of living, most affordable and dependable healthcare, climate, leisure lifestyle and so on.
Most especially, Panama made it to number one since it is the easiest place to get a visa, under its Pensionado Program. The scheme is one of the best retiree programs in the world and the most open to everyone, according to International Living.
For one, the program grants expat retirees with 25 percent off their electricity and phone bills, and another 25 percent off airline tickets, and as much as 50 percent off hotel accommodations. The program also grants expat retirees with 20 percent discount on healthcare provided that an expat paid about $3,000 a year for coverage with a $250 deductible.
"Many people don't realize that Panama's famous Pensionado discounts are by law given to all who qualify by age—expat or Panamanian. When women reach the age of 55 and men 60, they can automatically start using the benefits that the Pensionado provides. By showing your residency card you are entitled to discounts," Nanette Witmer, an International Living correspondent based in Chiriqui, a province in western Panama.
Colombia, which made it to number six on the list, has also gotten a high score when it comes to the convenience of securing a visa for retirees. For a visa that is valid for three years, expat retirees only need to provide the Colombian government proof that they have an annual income of at least $750 from Social Security or $2,500 annual income from a private pension or 401K.
Live and Invest Overseas, meanwhile, ranked The Algarve, Portugal's southernmost region, as the number one place to attain residency. There are three easy ways to qualify for the visa: purchase of real estate, by operating a business, and by investing in the country's initiatives for art or heritage. But, since we are talking about retirement, buying real estate would be the most straightforward choice.
Second on the list for this category is Belize with its Qualified Retired Person visa. According to Live and Invest Overseas, this is the best retirement programs there is today because it can easily be upgraded into a permanent residency visa. The option is available to anyone who is beyond 45 years old.
Third on this category is the Dominican Republic which offers the naturalization-through-residency program. The scheme offers the shortest turnaround time for retirees to obtain a second passport. Also, retirees can apply for citizenship after only two years of permanent residency.
The top places overseas for real estate investments
As mentioned, Panama was ranked number one for a number of factors. The country has also gotten high scores with the affordability both in renting and acquiring real estate property.
For instance, retirees can rent an ocean-view condo for as little as $1,500 a month in Panama City.
Those who prefer to own a one-bedroom apartment can buy one for as little as $165,000 with locations already at the most luxurious district in the city. After all, Panama City is the only First World City in Central America, according to International Living. The city is also close to the U.S. and Canada, about three hours travel by plane.
A two-bedroom condo by the beach, which is only one hour away from the city center, can be bought starting at $135,000. The building could already have a pool, a gazebo, and a garden area.
For those who prefer a fully-furnished house, prices properties on the mountainside start from $149,000. Normally, these houses have two bedrooms, one bath, and located in a place surrounded by coconut palms.
Besides investing in real estate, International Living said Panama is a great place to do business because its economy is booming and taxes are low.
"It's a world center of commerce. The infrastructure is good. If you want to start your own business, it's an easy place to do it," Dan Prescher, an International Living editor based in Ecuador, said.
Meanwhile, Live and Invest Overseas listed several countries under this category. The list is composed of places with no known restrictions against foreigners owning local properties. These places are Portugal, The Algarve in Portugal, San Ignacio in Belize, Santo Domingo in the Dominican Republic, Paris and Occitane in France, and Popoli and Città Sant'Angelo in Italy.
Additionally, the publication also highlighted the strong rental market in the Dominican Republic compared to anywhere else in the Caribbean. At present, the publication describes real estate in the region as a "bargain." This means that retirees who acquire properties now can have these rented in the future, doubling the value of their investments.  
Another place with "bargain" real estate market is Italy's Abruzzo. For context, the average cost per square meter in Abruzzo is $869, which can be considered cheap given that it is in the Mediterranean and Italy is home of the best wine, pasta, and coffee.
Real estate currently is also at a bargain deal in Cuenca, Ecuador. A furnished apartment can be rented for $400 a month while a condo can be bought for as low as $40,000.