Here are some of the best sights Thailand has to offer
Thailand's wide range of sights and locations have made it one of the most popular vacation spots in the world.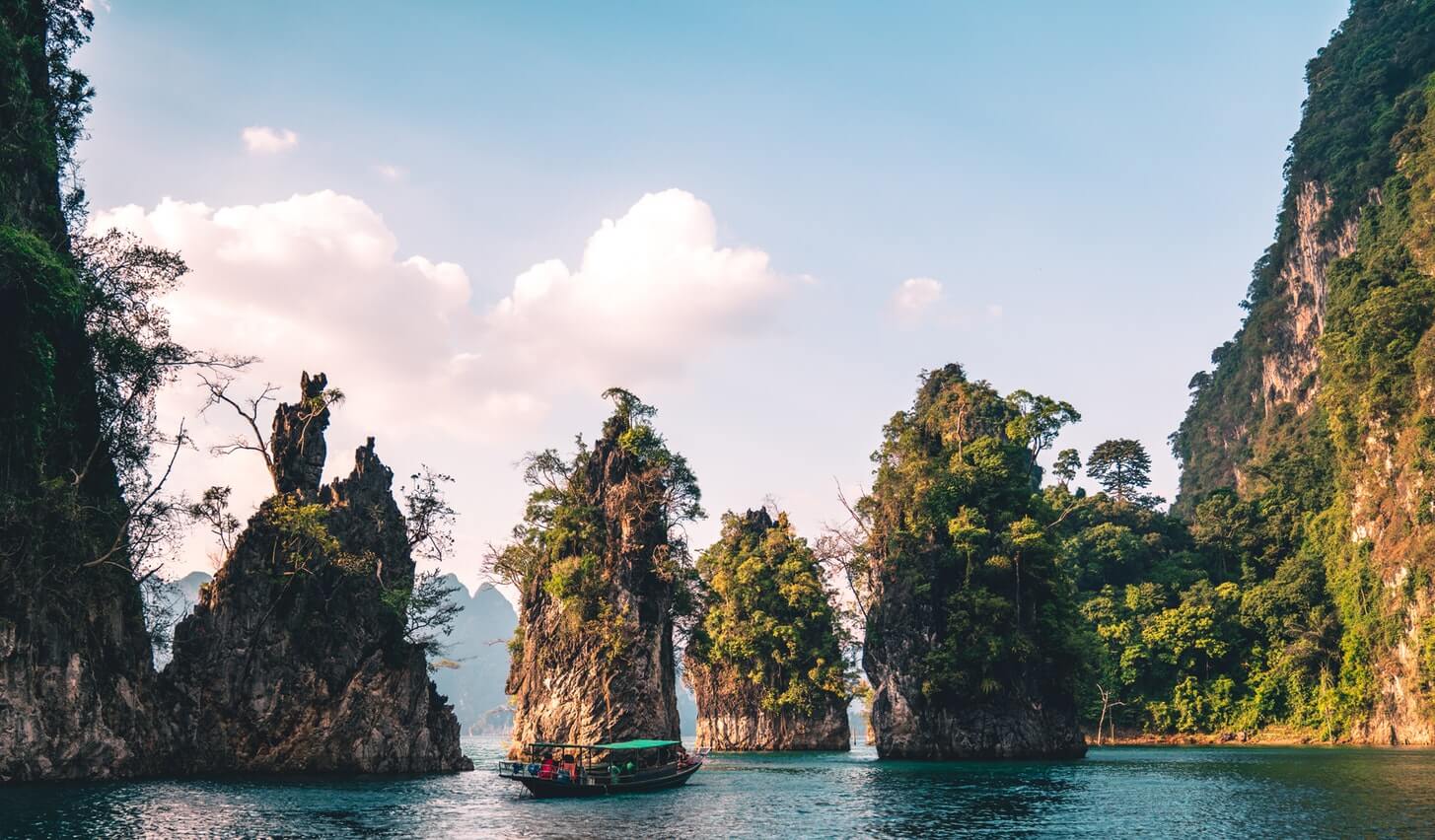 Thailand has become one of the most popular holiday destinations on planet Earth in recent times. It has everything from luxurious beaches to ancient ruins and it will undoubtedly take many visits to experience everything that this great country has to offer. With so much to see and do, it's important not to miss out on the best of Thailand, so we've devised a list of where you should be going and what you should be doing when you visit.
The Grand Palace
The Grand Palace is one of the most eye-catching and famous landmarks in Bangkok and is certainly a must-see. It was built in 1782 and has been the home of the Thai King for over a century. It's the dazzling architecture that really draws your attention though and you will need a good three hours to explore what is a magical site.
Floating markets
Have you ever visited a floating market? Probably not. Well, in Thailand you get that chance to explore colorful markets that have become synonymous with tourists visiting the country. There's cooked local food, tropical fruit, and other fresh produce on offer and with guided boat tours available you'll be able to experience the markets and their atmosphere to the max.
The Royal Turf Club
This is one of the only two race tracks in the country and has a long history dating back to King Rama V. Anyone interested in horse racing will be able to enjoy the grandeur every second Sunday of every month; especially as this venue is just a few minutes walk from the MBK Shopping Centre, which means it is practically in the city centre. It is also a chance to mingle with locals, have some fun and maybe win some serious cash. Furthermore, if you prefer an online setting, why not try out SBObet for a complete gaming experience.
Ayutthaya Historical Park
Ayutthaya Historical Park is the ideal escape from the hustle and bustle of Bangkok, especially if you're wanting to discover some ancient ruins. There are temples, palaces and Buddha statues galore in what is a very historical site, and this is one of the reasons why this place has become a major tourist attraction. There's also an overgrown Buddha head that is not to be missed too.
Phang Nga Bay
The Phang Nga Province is located northeast of Phuket and in many ways is one of the most unique locations on the planet. The ideal way to explore this stunning bay, which includes James Bond Island and Koh Pannyi, is by taking a boat trip from Phuket. This way you'll get to check out the spectacular limestone islands and picturesque beaches in all their glory and at a leisurely pace.
Khao Yai National Park
Khao Yai National Park is one of Thailand's most visited national parks and is the second biggest in the country. The landscape is mountainous yet lush, with waterfalls and valleys aplenty and it's also home to some great wildlife too. It's the ideal place for exploring, with so much natural beauty on offer at this UNESCO World Heritage site and you'll soon find yourself feeling relaxed in the picturesque surroundings.
Elephant nature parks
Who doesn't love elephants? Visiting elephant nature parks has been popular for years but there's something special about the one in Chiang Mai, Thailand. This park is actually a rescue and rehabilitation center for abused, injured, rejected and elderly Asia elephants and it's a great place to learn about the plight of one of the world's most loved mammals. It's free to walk around and you can even bathe and feed the elephants too.