Blockchain is disrupting the business landscape—here's how
As industries continue to adopt the blockchain technology, Global Blockchain Technologies (OTCMKTS:BLKCF, TSXV:BLOC) helps startups and investors capitalize on this disruptive tech more.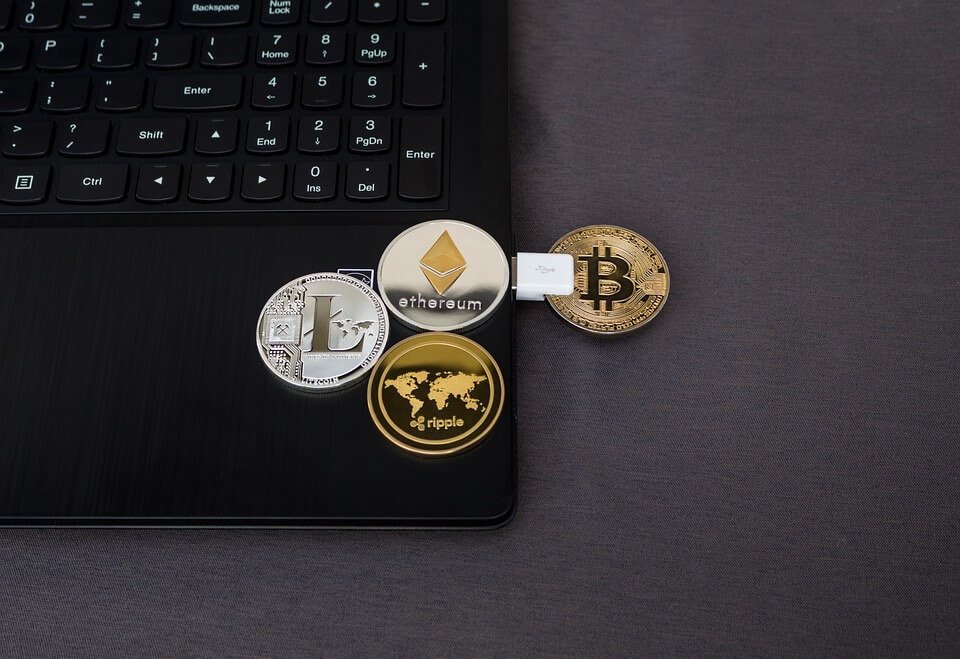 The blockchain technology is a hot topic last year, and it is expected to be more prominent in the months and years to come. The new technology is going to revolutionize the way we do a lot of things through the use of public decentralized ledgers that offer ease of access and protection above anything else. Although the technology has reached mainstream popularity, there is a lot that others don't know about it yet.
People would initially think that blockchain is the underlying technology behind cryptocurrencies like Bitcoin and Ethereum. While this is true, blockchain has become so much more than just the driving factor behind crypto transactions, especially as many industries have taken interest in it.
How the technology is going to revolutionize digital assets
According to Harvard Business Review, blockchain technology carries a limitless potential that could revolutionize an array of practices we have now. The most apparent effect it could have is with how we deal with contracts. Using blockchain, contracts can be stored in transparent and shared databases in which they are undeletable, unrevisable and tamper-proof. One company that offers such a service is Coin Fabrik. Through its smart contracts, firms are able to secure themselves with a blockchain platform that would do away with digital threats like hackers.
Simply put, blockchain will provide documents and other assets with another layer of protection and privacy.
The technology is set to revolutionize businesses and corporate functions by giving them a more solid foundation for assets, which cannot be tampered with by any other party without a permission. Considering how it is changing the way digital transactions are handled, many would consider blockchain technology as a disruptor.
Now, the technology is facing the early stage problems of adoption. Blockchain use is growing at a rapid rate, but proper training and education about it remain the same. Unless other companies find a way to increase everyone else's know-how of the tech, blockchain might take decades to mature.
Industry leaders pushing blockchain through learning and connections
Although blockchain technology has grown exponentially since it was introduced with Bitcoin back in 2008, the fact remains that it is still relatively young. Experts can't tell exactly how long it would take before the full potential of it is reached. With various industry leaders at the forefront of the new technology, blockchain is going to grow at a faster rate.
It is not just companies creating blockchain-based services that are leading the fray; there are also those that support startups spearheading the charge.
Whereas other investment companies would place their money on cryptos and mining, Global Blockchain Technologies (OTCMKTS:BLKCF, TSXV:BLOC) tries to do things differently by investing in startups that are focused on blockchain. Other than that, Global Blockchain also secures technologies that guarantee a sustainable future for blockchain and its investors.
In a recent press release, Global Blockchain revealed that is has acquired Coinstream Mining Corp. Through the acquisition, the company is able to procure several energy-efficient crypto mining units. This entails Global Blockchain to a steady stream of crypto, mined at low-cost energy.
As an investor in blockchain startups, Global Blockchain secures connections with various enterprises, like Coinstream, to support its endeavors. Through the company, startups based on the technology are able to garner support not only from the company but also from angel investors who are seeing blockchain as a viable investment option are looking to get in on it.
Global Blockchain understands that not many are knowledgeable about what the technology really does, and that's why it tries to help direct investors to business ideas that could revolutionize sectors through blockchain.
At its core, Global Blockchain also puts startups in an incubation program where the people behind them are able to fully understand what it means to stand out. In the incubation program, startups are supported through providing an initial capital, technical development, and legal support. In time, these startups are able to compete with the top brands that are already deep in the blockchain technology.
In essence, companies like Global Blockchain secures the future of the technology by alleviating the problems it faces, which include blockchain startups not getting enough support and investors not knowing which startups are lucrative. The adoption of blockchain is in full throttle because of companies that help support it, and soon, the technology will grow to its full potential.
—
This article may include forward-looking statements. These forward-looking statements generally are identified by the words "believe," "project," "estimate," "become," "plan," "will," and similar expressions. These forward-looking statements involve known and unknown risks as well as uncertainties, including those discussed in the following cautionary statements and elsewhere in this article and on this site. Although the Company may believe that its expectations are based on reasonable assumptions, the actual results that the Company may achieve may differ materially from any forward-looking statements, which reflect the opinions of the management of the Company only as of the date hereof. Additionally, please make sure to read these important disclosures.