Blockchain is driving transparency in real estate
The real estate industry is looking into utilizing blockchain technology due to its security and transparency. RESAAS (TSX-V:RSS, OTCMKTS:RSASF), Ubitquity and CPROP are among the companies making this possible.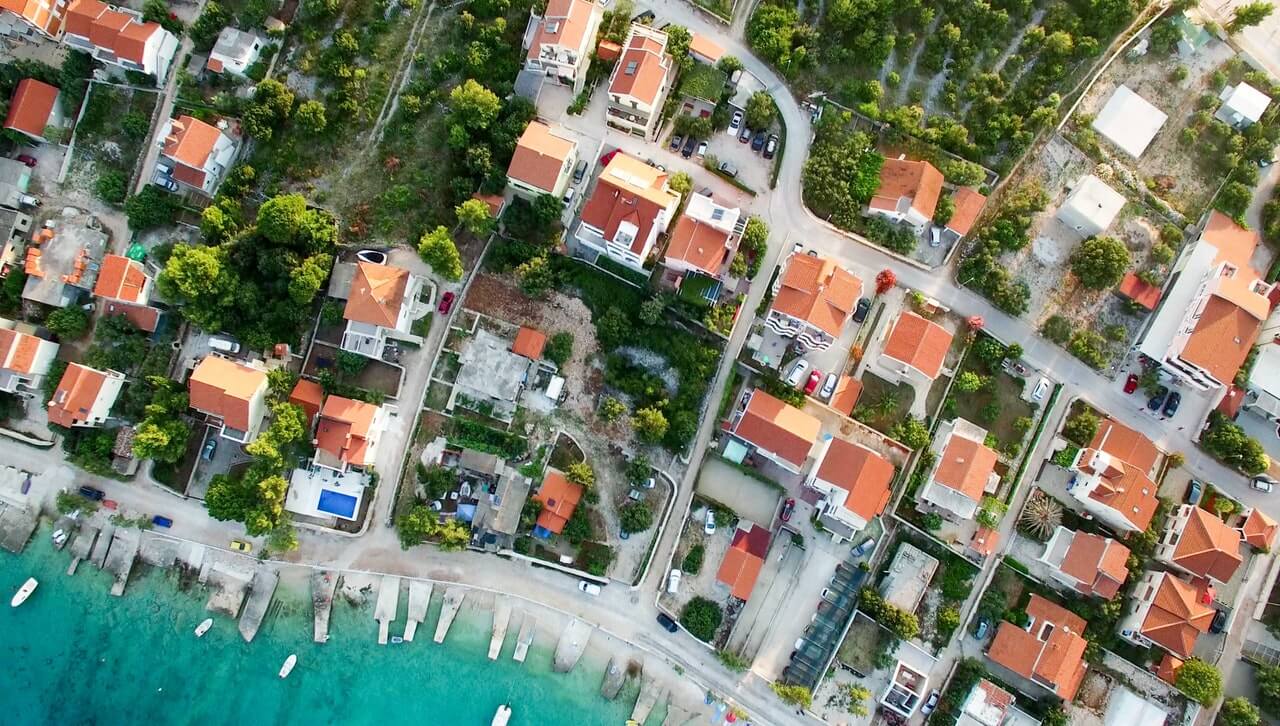 As early as today, it seems that the real estate industry will inevitably embrace blockchain. The technology powering cryptocurrencies like Bitcoin is slowly revolutionizing how the property sector is conducting business.
One of the biggest contributions blockchain is bringing to the real estate industry is transparency. Blockchain is an open ledger that can hold information that could not be altered, duplicated or stolen. Once data is stored in the system, it is recorded in the history and can be viewed by all authorized users. As such, blockchain is deemed as a secure and transparent tool for real estate transactions.
Streamlined processes
Buying and selling properties can be stressful and confusing with all the tedious paperwork and processes. Some of the tasks involved in listing a property, for instance, is finding an agent, valuation, appraisal, exchange of deeds, and so on. Blockchain can be utilized to streamline such processes. As a result, it will help shorten the time in completing a transaction, enabling agents and brokers to make more deals or do other important tasks.
In Brazil, blockchain real estate firm Ubitquity has been testing a solution that would replace paper-based systems. The startup company uses hashes to store property information such as addresses, owners and zoning. Such information becomes more secure and easily accessible to involved parties (e.g., owners, tenants, lenders, investors, and service providers), and they can be verified and transferred immediately.
Deloitte Canada's national real estate and construction leader, Sheila Botting, said that the blockchain approach cleans and streamlines the whole process. The consulting firm recently released a report that looked into how blockchain can drive transparency in the commercial real estate.
"In a blockchain world, assuming that confidentiality is cleared, that property would have a property identity, so the previous people who owned the property, any of the inspections or records, landlord information, would be fully disclosed […] In theory, you're not involving a lot of paperwork and you're reducing the number of people involved in the process," she added.
Vancouver-based RESAAS Services Inc. (TSX-V:RSS, OTCMKTS:RSASF) is integrating an Ethereum-based technology into its cloud-based platforms for real estate professionals, with Real-Block Inc. providing the said technology following RESAAS' acquisition. Its immediate application is in processing referral fees among agents.
Traditionally, it takes long before agents can receive their referral fees, so trust is important here. With an agent-to-agent referral ledger, such fees will be settled automatically using smart contracts, and the trust issue is eliminated.
RESAAS' new solution will roll out sometime in June, which will benefit over 400,000 agents using its cloud platform in 90 countries. The first release will allow funds to be transferred in U.S. dollar between agents, but the company plans to add other currencies in the future.
U.S.-based CryptoProperties (CPROP) is also developing a blockchain-powered solution that can be integrated with any existing property portal or brokerage website. Its real estate transaction management platform can be used to facilitate contract negotiations, document authentication and even cryptocurrency payment options.
CPROP said its services will be particularly useful for buyers looking for properties to acquire in another country. The use of smart contracts to manage needed escrows will provide added security and reduce potential frictions.
Furthermore, there are conditional clauses for many real estate transactions. With the help of blockchain and smart contracts, processing of financing and payments will be faster and more efficient.
Decentralized databases
Another thing RESAAS has identified as a widely sought-after use of a blockchain-based application in real estate is a decentralized agent license status and identification verification. A system powered by blockchain will empower users to find a reliable and qualified broker or agent, along with their relevant certifications and reviews.
Moreover, Deloitte said blockchain opens the opportunity for disintermediation. Because of increased transparency and security, intermediaries such as title companies may no longer be needed. Confirmation by government land registries can also be automated.
A blockchain-based record-keeping system for titles, entitlement, financing, and so on also helps reduce risks and concerns as regards to due diligence and data integrity. In Sweden, Ghana and Georgia, there are trials being conducted to develop a comprehensive database of use and ownership of buildings, which are updated real-time. Such database provides transparency in ownership and enforcement of building regulations, as well as helps protect the property rights of individuals.
More investment opportunities
Transparency in real estate will have a huge economic impact, as it can make a country's property market more attractive to investors, including foreign investors.
JLL's Global Real Estate Transparency Index (GRETI) in 2016 revealed that 75 percent of global investments in commercial real estate went to the top 10 most transparent markets. The impact was seen largely in the Asia Pacific region, which has made significant efforts in real estate transparency. These include making more market data available to investors (Japan) and registering all individual sales transactions (Taiwan), per the World Economic Forum.
The blockchain technology can bring a lot of positive changes to the real estate industry, and companies are encouraged to begin to adapt as soon as possible. The sector can expect other innovative applications of blockchain to emerge to follow the likes of what RESAAS, Ubitquity and CPROP are currently developing.
—
This article may include forward-looking statements. These forward-looking statements generally are identified by the words "believe," "project," "estimate," "become," "plan," "will," and similar expressions. These forward-looking statements involve known and unknown risks as well as uncertainties, including those discussed in the following cautionary statements and elsewhere in this article and on this site. Although the Company may believe that its expectations are based on reasonable assumptions, the actual results that the Company may achieve may differ materially from any forward-looking statements, which reflect the opinions of the management of the Company only as of the date hereof. Additionally, please make sure to read these important disclosures.