The perks of booking direct with hotels vs using a discount middleman
Many travelers are considering booking direct because of the hotel's perks they could get.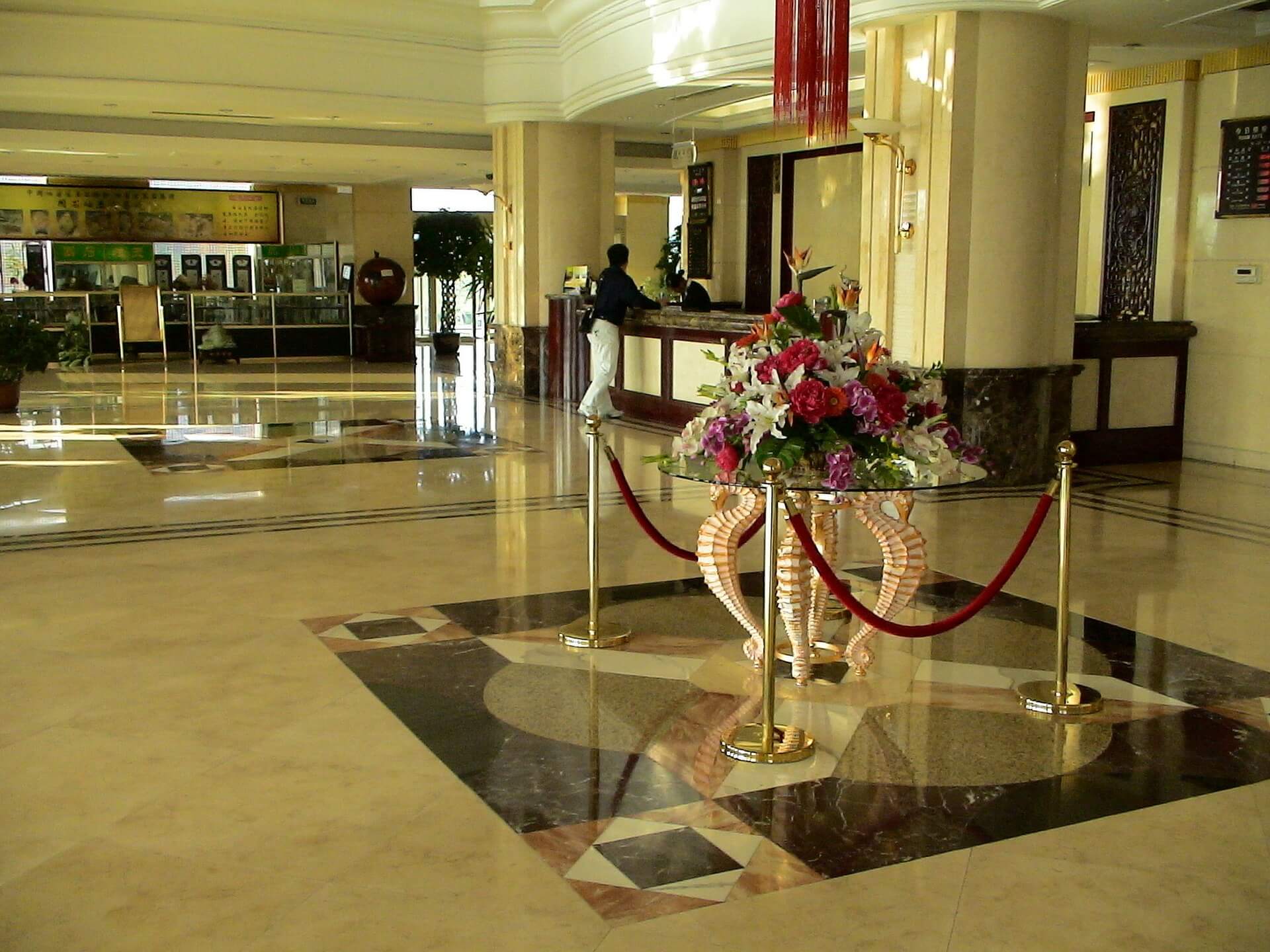 Skip your travel agent and those comparison booking sites. That's what more hotels want you to do, and they're pulling out all the stops to persuade you to do it.
But should you?
Travelers like Tom Harriman want to know. He recently found a hotel in Miami Beach, Fla., that offered to waive its mandatory $25-a-night resort fee and upgrade his room—if he would book directly instead of through an online travel agency.
"I assume booking direct would be the plan," says Harriman, an attorney from Washington, D.C.
Well, maybe.
Weighing the value of a travel agent—and especially an online travel agency—against the benefits of a direct booking may make the choice look like a no-brainer. But there are risks and some long-term effects you should consider before bidding your agent adieu.
"We've certainly seen a trend of hotels increasingly using perks, guarantees, and advertising to encourage more direct booking and wrestle business back from the online travel agencies," says Daniel Guttentag, the director of the Office of Tourism Analysis at the College of Charleston. The reason is simple. Direct bookings allow a hotel to keep more money because it doesn't have to pay commissions to an agent.
One of the boldest direct-booking campaigns belongs to Red Roof, which launched a "Type Don't Click" campaign this summer "to ensure safe, authentic booking." The company claims it's protecting its customers from "fraudulent booking websites," but I've received very few complaints of fraudulent hotel reservations. Red Roof, however, is protecting its profits from online agencies, which may take a 15-20 percent cut in their bookings.
Choice Hotels, like many other hotel chains, offers the lowest rate guarantee for customers who book direct. It also gives its loyalty members Choice Privileges rewards. These include points to redeem for a free night, gift cards, airline miles or gas. And if you check in during the week, you can receive a bonus, like a $5 gift card.
Independent hotels are perhaps the quietest, but most aggressive, about drumming up direct bookings. Some even offer to remove junk charges like resort fees—mandatory extras added to your bill after you start the booking process — in exchange for cutting out the middleman. But hotels like the Residences at Biltmore in Asheville, N.C., are taking a more enticing approach, giving direct bookers a better room. "We are offering exclusively to those that book direct with us, a chance at an upgraded room, when available, at no additional charge," says Carter Sowers, the hotel's technology director.
If all this looks like a desperate battle for your hotel dollar—well, it is. "It's a street fight," says Matt Barba, the general manager for the Deer Path Inn, a hotel on Chicago's North Shore.
Travelers say they're going for it, in part because of the perks, but also for other reasons that hotels don't like to talk about. Because, in addition to the carrot of incentives, hotels have a big stick.
"When I book through a discount middleman, the hotel puts me up in a worse room, next to a machine room, with a bad view, or in a remote corner with no good entrance," says Aaron Belenky, a software engineer from Overland Park, Kan. If hotels treat their direct-booking guests better, he adds, "I'm interested."
But here's the problem with direct booking. If it takes hold, it threatens to asphyxiate a necessary part of the travel ecosystem. Those 15% commissions might seem excessive. However, equally scary is a world where there are no agents, and you can't quickly find and compare hotel rates.
"Online travel agencies provide a valuable distribution channel, especially for travelers looking for a one-stop shop to book air, hotel and ground transportation together," says John Hach, a senior industry analyst for TravelClick, a loyalty marketing company.
Imagine a world without travel agents, online or offline. Try searching for the best hotel rate by booking direct. Kinda hard, isn't it? It's easy to see the end result of this process. At some point in the not-too-distant future, we'll have no choice but to go directly to a hotel—and pay the rate it desires.
How to book a hotel the smart way
At least for now, the competition for your hotel dollar is intense. Here's how to make the most of it.
Start with a thorough search. Check an online travel agency like Expedia or Booking.com or call your travel agent. Check the rate against the price your preferred hotel would charge if you book direct.
Review the restrictions. Hotels can impose restrictions for booking through their site, like making their rooms nonrefundable, so read the conditions closely before deciding where to go. You might be better off working with a big agency that has negotiated better terms.
Check the incentives. Ask yourself if you really need the points (unless you're a frequent guest, you probably don't) or the upgrade. Remember, you might be forfeiting the services of a seasoned travel advisor who can advocate for you if something goes wrong.

—
DISCLAIMER: This article expresses my own ideas and opinions. Any information I have shared are from sources that I believe to be reliable and accurate. I did not receive any financial compensation in writing this post, nor do I own any shares in any company I've mentioned. I encourage any reader to do their own diligent research first before making any investment decisions.