Why the booking platforms must shift towards mobile booking as soon as possible
The travel industry depends heavily on rich content, as well as features like travel alerts and easy access to consumer reviews.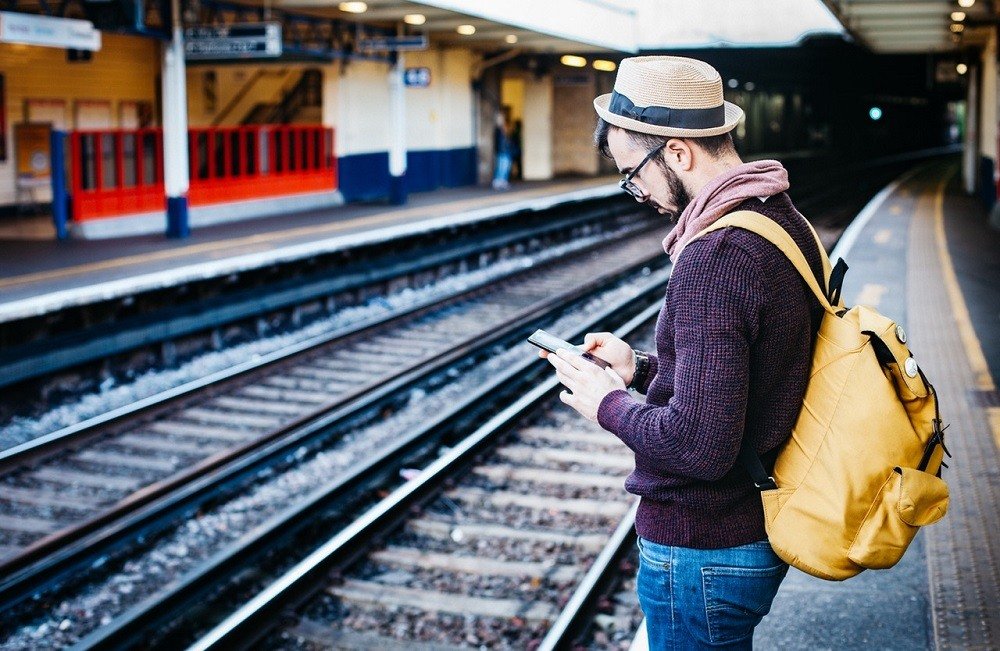 Mobile usage has soared, changing the game for multiple industries who must accommodate a new set of expectations from mobile-savvy consumers. To do so, managers of many booking platforms have had to revisit their mobile strategies to deliver faster and more content-rich websites that are mobile-friendly and responsive.
Hotel booking platforms, in particular, have seen a rapid shift towards mobile, with hotel searches on mobile growing 137 percent in 2016, 25 percent more than the growth seen on desktop, according to the latest research from HotelsCombined, one of the world's leading hotel price comparison platforms.
"HotelsCombined noticed the shift towards mobile bookings back in 2014 and invested heavily in developing our mobile product to ensure we provided customers with the same experience that they would get on the desktop," said Chris Rivett, Travel Expert at HotelsCombined. "Since then we have seen mobile bookings continue to grow year on year, while desktop bookings have decreased. We believe that this number will continue to rise as more and more people embrace a mobile or tablet as their primary device."
Smartphones and tablets now account for 51.3 percent of Internet use globally. The travel booking industry is not the only one to change their business models to accommodate this trend; retail has been investing big in mobile, as evidenced by last year's Cyber Monday, which marked the first day in retail history with over $1 billion in mobile revenues.
According to a report from brand engagement firm Sullivan and qualitative research firm 20|20 Research, travel booking engines are also taking on greater importance, as 46 percent of travelers book their trips via a booking engine without visiting a hotel's website during the booking process. This trend underscores the need for travel booking engines and other third-party travel sites to go beyond basic information to include reviews, rankings, photos, video, detailed descriptions and price alerts, on all devices, to help travelers make the right decision quickly.
What this means for the hotel industry is that hotel brands will need to engage more closely with booking platforms and other third-party sites. These trends also mean that price comparison and booking platforms are also competing with more features, richer content and faster mobile versions of their sites. This is especially important in accommodating last-minute travelers, and the HotelsCombined research found that 72 percent of all bookings made in the 48 hours before check-in are done on mobile devices.
With mobile usage soaring, it's important that the experience on both desktop and mobile seamless. "In this competitive environment, mobile products need to be just as good as the desktop version because it's where consumers are spending the majority of their time," said Rivett.
The travel industry depends heavily on rich content, as well as features like travel alerts and easy access to consumer reviews. Consequently, it has become essential for managers in the travel industry to ensure that mobile websites overcome the fundamental dilemma found by almost every industry of delivering more, better, and faster, all at the same time.
The biggest trends to look for in the coming years are hotel brands more closely aligning with third-party sites and booking platforms. While hotel brands will still invest in their own websites, the need is clear for those brands to expand beyond their internal digital assets. Across the board, the trend towards mobile optimization will continue both for the hotel brands as well as the booking platforms, with mobile sites becoming faster, more content-rich, and containing the same apps and features as the desktop version.
—
DISCLAIMER: This article expresses my own ideas and opinions. Any information I have shared are from sources that I believe to be reliable and accurate. I did not receive any financial compensation in writing this post, nor do I own any shares in any company I've mentioned. I encourage any reader to do their own diligent research first before making any investment decisions.