How to bootstrap a successful e-commerce business
Thanks to the internet, launching your online store has never been made simpler.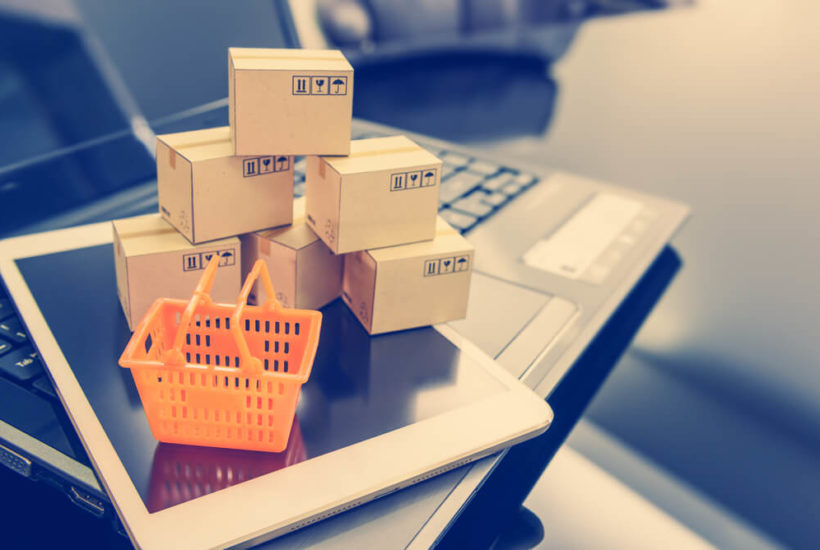 The internet has redefined the retail scene and made it easy for people to shop online — and also to set up shop.
In fact, there's a myriad of e-commerce platforms that you can readily use to start your very own business. There are also ecommerce apps that you can install to increase your store's functionality.
However, it's worth pointing out that starting your store is only half the battle. Making sure that it's successful is an entirely different story. Such is especially the case if you're just bootstrapping your business. With your limited resources, you'd be hardpressed to make ends meet.
And so the question becomes, "How on earth do you bootstrap your e-commerce business?"
That's what we're going to cover in this guide.
1. Choose the right business model.
There are a couple of business models you can choose when running an e-commerce business. There's Dropshipping, Print on Demand, Affiliate Marketing, or you can go with Amazon.
The list goes on.
However, if you're still a beginner in online retailing, you might want to try drop shipping. From a top-level view, dropshipping is basically you selling the products of suppliers. The suppliers will then be the ones to handle the buyer's purchase requests, deliver their orders, etc.
That means you won't have to create your own product. You also won't have to store inventory. And you won't have to handle shipping.
As you can probably imagine, dropshipping gives you a level of control over how much you'll spend. It also helps you avoid having to spend needlessly on storing inventory in bulk. And it even saves you from the hassle of shipping (and the logistics involved with it).
As mentioned previously, dropshipping is just one of the many business models you can opt for.
To figure out which e-commerce scheme might be a good fit for you, take the time to do your research or consult a business or a life coach. With the level of expertise and connection your coach possesses, you can springboard your e-commerce success.
You can avoid having to do needless and costly mistakes.
It's basically likely having someone who can show you a shortcut that will take you from where you are right now, to the place where you want to be. Not only that, but these coaches are also perfect accountability partners who push you to hustle — even in your down times.
With a coach or a mentor to guide you along the ropes of your chosen industry and business model, you'd be able to run your bootstrapped e-commerce business efficiently.
2. Design your own logo
Depending on the graphic designer you're working with, you might have to spend a couple of hundred dollars just to get your logo done — money that you might not be able to afford as someone bootstrapping a business.
If you're in that situation, then allow me to share with you an alternative. Why not design your own logo using the myriad of free online tools?
FreeLogoDesign is one such tool. It's dead easy to use, as well. First, enter your business name and select the industry your e-commerce belongs to. Second, select a template or suggested ready-made design that you feel resonates with your business most closely.
You can opt to further customize your chosen design according to your preferences in color, font, text, icons and other elements. Perhaps you can add a slogan to your logo if it fits nicely. However you design your logo, remember not to overdo it. Keep it meaningful yet easy on the eyes.
Once you're done, you can click "Save" and FreeLogoDesign will email you a copy of the file.
3. Confirm your niche
Being passionate about your niche is essential when bootstrapping an online store.
When you are passionate about your niche, you'd have a level of motivation that you otherwise wouldn't have if you're oblivious about your industry. That motivation, by the way, can make or break your success.
Even having said that, it's worth pointing out that your passion alone might not be enough. You'd have to give due diligence doing research to figure out if the merchandise or service you're thinking of selling is feasible.
To gain more insight about the niche or industry you're thinking of pursuing, you can use a keyword research tool like the Moz.com.
Moz is free to use. Upon entering your industry, product, or service as the seed keyword, you can gain crucial insights about the keyword through the data that Moz will generate.
There are a couple of things you can do with the data that Moz brings you, among others:
You can use it to come up with more business ideas, suggestions, or angles, through the keyword suggestions.

You can also gain insight into the possible amount of traffic you can get.

You can also view your competitors, therefore, helping you decide if it's even a good idea to step into a niche. After all, if the competition is fierce, then you might be better off finding a new niche altogether.
4. Leverage social media
Social media is a potent platform that online stores can tap.
What makes social media platforms even more awesome is the fact that they're free. And with the help social data about your industry, you can launch a successful marketing campaign for your e-commerce business.
Here is how you can maximize the power of various social media channels to raise brand knowledge, website traffic, and even revenue:
Establish your business' visibility on channels where your target market usually is. Be selective about which social media platform to use. Don't be all over the place.

Publish content that contains links to your website's product pages and blogs.

Build customer relations by responding to comments, messages, re-posts and the like.
Another factor to stellar social media content (in almost any channel) is powerful imagery. Images quickly capture users' attention and can even move them to action. Piktochart is a tool you can use for free to create stunning, yet, compelling images.
You can design it your own way or search for a template and customize it however you want to.
With the help of images, you'd be able to create captivating social media posts which can easily compel your readers to click your posts (or your ads). This, in turn, helps you bring in qualified leads to your e-commerce landing pages.
Bootstrapping your e-commerce store might be tough, but limited resources should not hinder you from launching it.
(Featured image by William Potter via Shutterstock)
—
DISCLAIMER: This article expresses my own ideas and opinions. Any information I have shared are from sources that I believe to be reliable and accurate. I did not receive any financial compensation for writing this post, nor do I own any shares in any company I've mentioned. I encourage any reader to do their own diligent research first before making any investment decisions.