5 must-read business books of 2017—and new releases to watch out for next year
Good business books not only help you with your ventures but also gives valuable insights on personal development.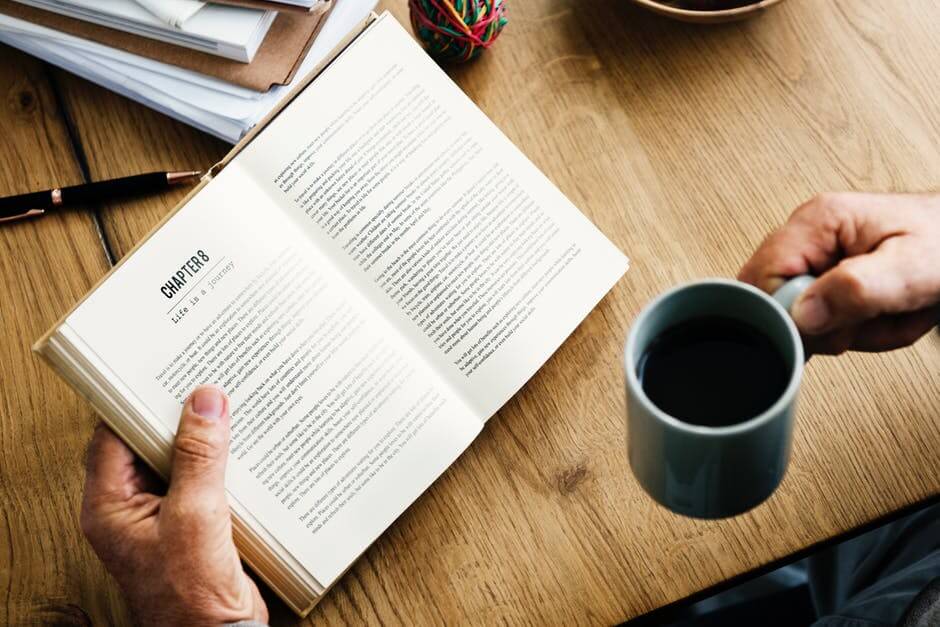 Entrepreneurs and even simply those who want to succeed at work can find some help in the countless of business books that were released this year. 
A lot of the books that made the list by CNBC are either finalists or winners of various best business books awards. Grab one of these to jumpstart your 2018 with added knowledge and helpful insights. If anything, these books will teach you a thing or two about how the industry works. At the same time, these offer valuable life lessons from personal accounts of authors credible in their own rights.
1. "The One Device: The Secret History of the iPhone" by Brian Merchant
This one was a finalist for the Financial Times and McKinsey Business Book of the Year. this helps readers to understand the success of Apple Inc. and the impact of iPhones in shaping the world.
Author and technology journalist Brian Merchant interviews engineers, inventors and developers behind the creation of iPhone and examines how cutting-edge tech made it into our pockets.
2. "Reset: My Fight for Inclusion and Lasting Change" by Ellen Pao
This book tells the story of Pao's fight against venture capital firm Kleiner Perkins Caufield & Byers. She may have lost the discrimination lawsuit but it put the spotlight on the dominant, white, male culture of Silicon Valley.
Reset also made it into the finalists of Financial Times and McKinsey Business Book of the Year. She became CEO of Reddit and made sweeping changes against revenge porn, illegal nude photos, and online harassment.
3. "Machine, Platform, Crowd: Harnessing Our Digital Future" by Andrew McAfee and Erik Brynjolfsson
With its focus on Artificial Intelligence and how companies can use it to their advantage and how leaders can remain relevant in the era of massive technological changes, it is no wonder that this book was hailed as the best book in the "innovation" category by the reviewers from Strategy + Business.
McAfee and Brynjolfsson also wrote the best-selling book, "The Second Machine Age." the two masterfully dissects how digital trends and machines have taken over companies and people's lives.
4. "Janesville: An American Story" by Amy Goldstein
Pulitzer Prize-winning reporter Amy Goldstein takes a closer look at the effects of shutting down of General Motors at Janesville, Wisconsin during the Great Recession. It bagged the Financial Times and McKinsey Business Book of the Year award that comes with $39,339 worth of prize money.
Goldstein sheds light on the fate of workers, politicians, and unions in the region. Its relevance today, when companies must make decisions to automate and restructure, makes this on top of business books to read this year.
5. "Superconsumers: A Simple, Speedy, and Sustainable Path to Superior Growth" by Eddie Yoon
Yoon took home the best books award in the "marketing" category by the reviewers from Strategy + Business. This book retails for $30 and it teaches marketers how to lure in customers and what makes them stick to a brand for a long time.
New business books for 2018
If this list did not interest you to read, don't fret as 2018 promises to bring in good business books as well. Among the interesting books that will be launched next year including their release dates are:
• 'The Right — and Wrong — Stuff' by Carter Cast (Jan. 9),
• "When to Jump" by Mike Lewis (Jan. 9),
• "Rise and Grind" by Daymond John (Jan. 23),
• "The Culture Code" by Daniel Coyle (Jan. 30),
• "Brotopia" by Emily Chang (Feb. 6),
• 'The Truth Machine' by Michael J. Casey and Pail Vigna (Feb. 27),
• "We the Corporations" by Adam Winkler (Feb. 27) and
• "Superconnector" by Scott Gerber and Ryan Paugh (Feb. 27).