Can anyone topple Amazon as e-commerce king?
Amazon's rivals are either folding up or merging with one another, hoping to provide a real challenge or at least give the e-commerce giant a run for its own money.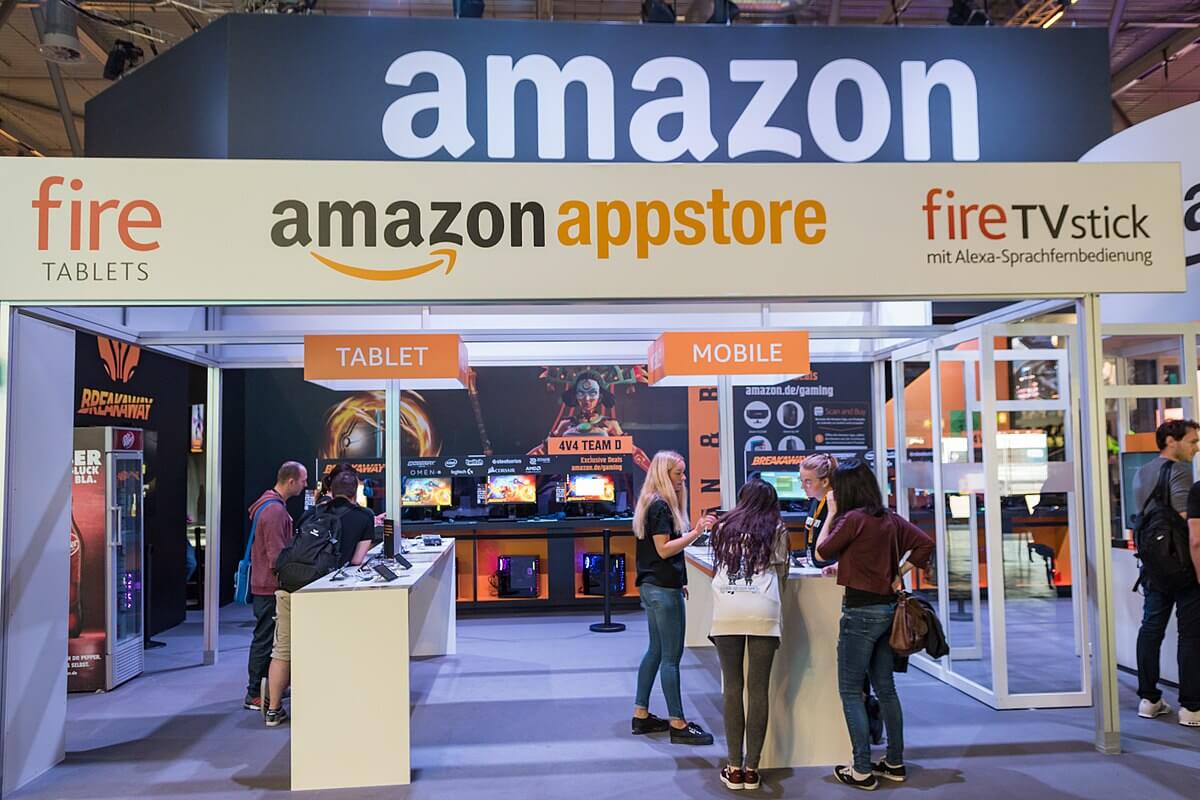 Amazon has been lording over the e-commerce competition. Its dominance spells trouble for brick-and-mortar stores. Is there a way to beat Amazon in its own game?
According to Forbes, Amazon is expected to gain 50 percent of all U.S. e-commerce business in the next three years. If you are partners with the online retail giant, then this is good news but if you are competing against them, this seems like a death sentence. As they say, "If you can't beat them, join them" and this holds water to a lot of brands.
Unseating Amazon is almost impossible but it can be done or at least give it a run for its money. The Jeff Bezos owned company is largely successful because of its mobile-centric and customer-first approach. Everyone relies on mobile phones to do everyday chores and this is where Amazon is focusing its offers and services because it promises convenience.
In the U.S. alone, their app has an average download of 75,000 daily. The mobile app is fast and can even be navigated by voice alone. Within minutes,  a shopper can already check out with the desired transactions. Fast and easy. Moreover, the payment method is hassle-free and they often offer free returns. Would anyone still want to go out of their house to shop if they can do it at the comfort of their own home?
Traditional stores should treat shopping as an experience and not just a simple business transaction. They should follow the lead of Amazon where everything can be done at the tip of the consumer's' fingertips. In-store apps can be installed and expert advice from sales associate could be the missing factor between traditional and online shopping.
Some schemes are devised to suit the fickle mind of shoppers such as BOPIS (buy online, pickup-in-store), BORIS, (buy online, return-in-store) and BODFS (buy online, deliver-from-store). As Amazon CEO Jeff Bezos simply puts it, "What's dangerous is not to evolve."
However, it must be noted that everything must have its purpose. Per Inc, a need must be pinpointed and addressed to make your offers unique and different. Now that an entrepreneur has a concept, next step is to test the market and launch the product online. One does not need to have huge financial resources to launch a website nowadays. Data that tracks shopper's behavior and tendency are also crucial in giving customized services. Any modern business method is doomed to fail if it has no long-term mobile strategy.
ENO8 suggests that Wal-Mart and Google have the best chance of competing with Amazon in an area where the latter is not the established leaders: voice-enabled shopping. While the sector has not peaked yet, it has been steadily climbing the ranks. Amazon currently dominates the voice-enabled devices in the U.S. with over 70 percent market share. But in Google and Wal-Mart team-up, they can merge their strengths and provide solutions to each other's weaknesses.
In India, Flipkart is doing its best to provide a challenge to Amazon but it would take a huge amount of effort on their part. The Hindu Business Line reports that although Flipkart has been able to raise billions of dollars in funding, it still lacks the clout that Amazon has been able to build over the years with the help of artificial intelligence, robotics and machine learning.
The best hope for Flipkart is to collaborate with other e-commerce businesses like Paytm. Venture capital firm IvyCap Ventures founder Vikram Gupta says even with the tie-up, Amazon is still close to impossible to beat. "It is impossible for Softbank to now invest in Amazon so they are looking at several smaller companies like Flipkart and Paytm so that at least a few of them will give them returns like Alibaba did," he added.
(Featured image by dronepicr via Wikimedia Commons. CC BY 2.0)