Cardiol Therapeutics Pursues Breakthrough Cardiac Treatment — A Virtual Monopoly In the Making?
Cardiol Therapeutics is rapidly advancing toward gaining FDA approval for its breakthrough heart treatment for multiple cardiovascular diseases — CardiolRx™. The company is leveraging FDA and the European Medicines Agency's orphan drug programs to fast-track development and secure market exclusivity for 7-10 years, potentially establishing a virtual monopoly in treating these conditions.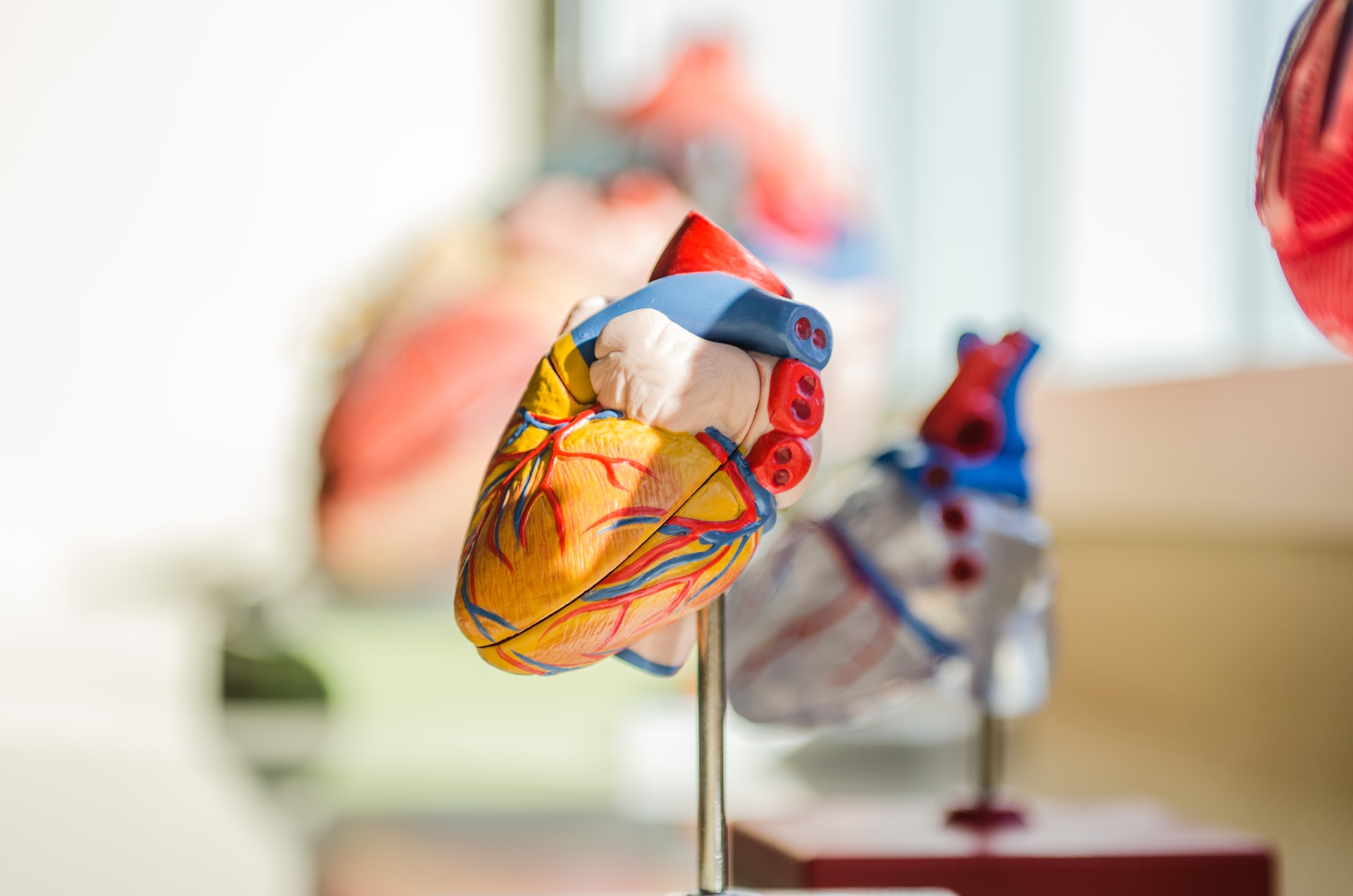 When we think of at-risk populations for heart disease, healthy, young individuals are rarely the first ones that come to mind. And yet, sudden cardiac death is a leading cause of death in people under the age of 30.
This was the shocking statistic David Elsley, CEO of Cardiol Therapeutics (NASDAQ: CRDL | TSX: CRDL), revealed in a recent InvestorIntel interview.
What's most shocking about this is that two contributors to sudden cardiac death — Myocarditis and Pericarditis — have been increasing at an alarming rate. And this is happening against a backdrop of limited, brutally expensive treatment options.
As it currently stands, "average hospitalization for acute Myocarditis in a young 20-year-old can run over $100,000," said Elsley. As for Pericarditis, the only FDA-approved treatment currently "costs upwards of $200,000 per patient per year."
This is highlighting the urgent demand for effective treatments — a demand that Cardiol Therapeutics (NASDAQ: CRDL | TSX: CRDL) is now looking to meet with its anti-inflammatory and anti-fibrotic therapies.
Let's take a look at the problem and how Cardiol Therapeutics is looking to tackle it with its innovative treatments.
Myocarditis and Pericarditis Incidents Increasing at Alarming Rates
Both Myocarditis and Pericarditis are the result of inflammation of or around the heart. More specifically, Myocarditis is inflammation of the heart muscle, whereas Pericarditis is inflammation of the pericardium — the outer lining that surrounds the heart.
According to a study published in BMC Public Health, death cases for Myocarditis alone increased by over 70% between 1990 and 2017, ballooning from 27,120 to 46,490 over those 17 years.
Similar increases have also been observed across other metrics used to measure the impact of diseases, such as Years of Life Lost (YLL) and Years Lived with Disability (YLD). The same study noted that, in 2017 alone, there were a total of 131,376 YLD.
And, unfortunately, the problem is only continuing to get worse. Especially in the wake of the Covid-19 epidemic. Both Myocarditis and Pericarditis frequently occur in response to infections like influenza, of which Covid-19 is one.
Cardiol Therapeutics (NASDAQ: CRDL | TSX: CRDL) May Have the Solution to Myocarditis and Pericarditis
Cardiol Therapeutics (NASDAQ: CRDL | TSX: CRDL) is a clinical-stage life sciences company focused on developing treatments for cardiovascular disease.
They're currently working on anti-inflammatory and anti-fibrotic treatments, with its leading drug candidate, CardiolRx™, now undergoing Phase II trials for recurrent Pericarditis and acute Myocarditis.
Cardiol Therapeutics is also developing CRD-38, a novel subcutaneously administered cannabidiol formulation for the treatment of heart failure, which is currently undergoing pharmacokinetic testing.
CardiolRx™ — A Leading Solution to Myocarditis and Pericarditis?
CardiolRx™ is currently the leading candidate in the Cardiol pipeline for the treatment of Myocarditis and Pericarditis.
CardiolRx™ is an oral solution that attenuates multiple inflammatory signaling pathways, including inhibiting activation of the NLRP3 inflammasome.
In simpler terms, "NLRP3 inflammasome" is a complex inside cells that, when activated, leads to inflammation. If we think of NLRP3 as a sort of cellular-level switch to turn inflammation on or off, CardiolRx™ effectively works by setting the switch to off.
The drug has already completed Phase I safety and pharmacokinetic studies, resulting in FDA approval for two Phase II studies to examine the effectiveness of CardiolRx™ in treating recurrent Pericarditis and acute Myocarditis.
Cardiol Therapeutics plans to develop CardiolRx™ under both the FDA's and the European Medicine Agency's orphan drug programs. We'll cover a little more about the implications of this a bit later.
CRD-38 Shows Promise in Treating Heart Failure
While CRD-38 is at a much earlier stage than CardiolRx™, it is nonetheless an important part of Caridol's development pipeline.
In a nutshell, CRD-38 is a cannabidiol drug formulation that allows for lower, less frequent doses than existing formulations on the market for the same therapeutic effect. The primary mechanism for achieving this is by developing it for subcutaneous administration.
So far, the CRD-38 formulation has shown significant promise. In the most recent annual scientific session of the American College of Cardiology, Cardiol's research collaborators presented findings that showed subcutaneous cannabidiol is effective in a preclinical model of heart failure.
The Road Ahead for Cardiol Therapeutics (NASDAQ: CRDL | TSX: CRDL)
Over the next year or so, Cardiol's major focus point will be on completing the first of its Phase II clinical trials for CardiolRx™ (and completing patient enrollment for the second). Alongside this, it will also continue advancing its development for CRD-38.
Longer term, the company will ultimately be looking to get final regulator approval for CardiolRx™ and bring it to market — an ambitious plan it is carrying out under the orphan drug programs of the relevant US and EU regulatory bodies.
Significance of the Orphan Drug Development Programs — A Guaranteed Monopoly
Speaking to the orphan drug development programs through which Cardiol Therapeutics (NASDAQ: CRDL | TSX: CRDL) aims to develop CardiolRx™, Elsley said, "The US FDA and other major regulators around the world incentivize the pharmaceutical industry to develop new important treatments for rare diseases, defined in the US as any disease which affects less than 200,000 Americans at any one time."
The incentives here are not insignificant, either. In fact, one such incentive is a guaranteed monopoly for 7-10 years.
"The incentives they [FDA and other regulators] provide to the industry to focus on these conditions are, an accelerated path to development, a reduced cost of development fees, and, perhaps most importantly, post-market, a period of prolonged market exclusivity that can range in the US 7-9 years, which is a monopoly enforced by the FDA, and up to 10 years in other countries."
The Cardiol Therapeutics (NASDAQ: CRDL | TSX: CRDL) Opportunity for Investors
In terms of drug development, the opportunity Cardiol Therapeutics (NASDAQ: CRDL | TSX: CRDL) is pursuing is clear.
On one side, we have Myocarditis, for which there is no FDA-approved treatment. On the other side, we have Pericarditis, for which the only FDA-approved treatment currently costs $200k per year, per patient. Both diseases cause tens of thousands of deaths per year and lead to hundreds of thousands of "Years Lived with Disability" among their survivors. Not to mention decreased life expectancy.
What's perhaps most interesting here, however, is that both Myocarditis and Pericarditis qualify for the FDA and European Medicine Agency's orphan drug programs, virtually guaranteeing close to a decade-long market monopoly should CardiolRx™ prove successful.
With that said, while CardiolRx™ is the most promising drug candidate for both diseases to date, we can't forget that drug development is a time- and cash-intensive exercise. This means that undercapitalized or debt-laden companies can pose a risk to successful development.
Fortunately, Cardiol Therapeutics (NASDAQ: CRDL | TSX: CRDL) stacks up quite nicely here. As of Q2 2023, Cardiol was debt free and had $46.7 million worth of cash and cash equivalents on hand. That leaves it in a more than comfortable position to complete all Phase II CardiolRx™ trials while continuing to further pursue the CRD-38 opportunity.
For more information on Cardiol Therapeutics, visit the following links:
__
(Featured image by Jesse Orrico via Unsplash)
DISCLAIMER: This article was written by a third party contributor and does not reflect the opinion of Born2Invest, its management, staff or its associates. Please review our disclaimer for more information.
This article may include forward-looking statements. These forward-looking statements generally are identified by the words "believe," "project," "estimate," "become," "plan," "will," and similar expressions. These forward-looking statements involve known and unknown risks as well as uncertainties, including those discussed in the following cautionary statements and elsewhere in this article and on this site. Although the Company may believe that its expectations are based on reasonable assumptions, the actual results that the Company may achieve may differ materially from any forward-looking statements, which reflect the opinions of the management of the Company only as of the date hereof. Additionally, please make sure to read these important disclosures.