CEO Spotlight: Coinbase's Brian Armstrong
With Coinbase and GiveCrypto up his sleeve, young crypto guru Brian Armstrong is a rising star in digital finance and even charitable giving.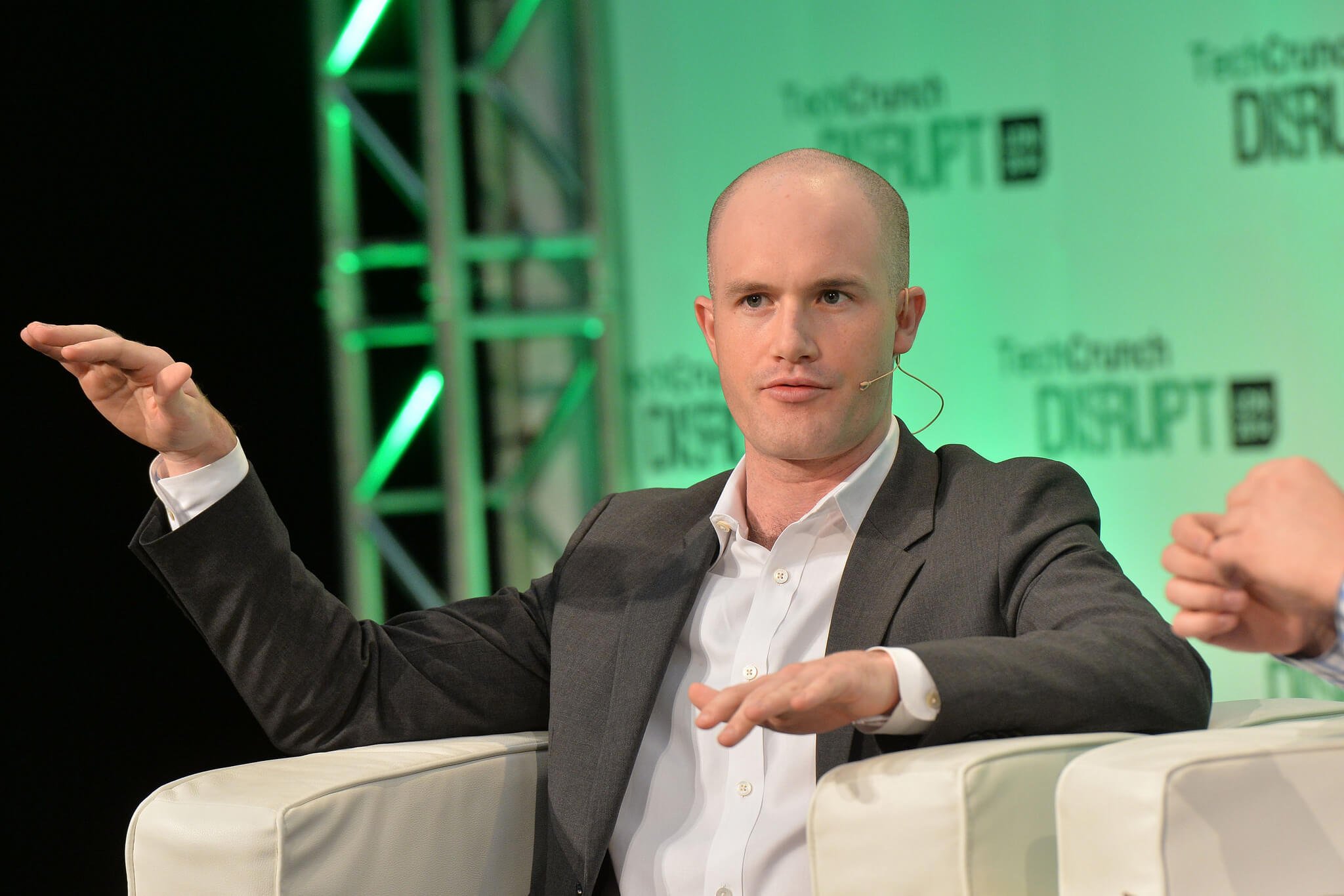 Brian Armstrong helms the world's most well-known Bitcoin exchange, Coinbase. An advocate of the said cryptocurrency, the young CEO is slowly rising in prominence thanks to his conferences and talks, but he is about to get more attention with his recent initiative and perhaps entry into charitable giving.
Armstrong's early years
Before climbing his way to where he is now, Armstrong spent his childhood in San Jose, California. He fell in love and became talented in the field of computer technology during his high school years.
In addition, he also studied Java, a programming language that lets programmers input instructions on computers via commands written in English, and Cascading Stylesheets or more popularly known as CSS, a different kind of language that allows programmers to modify styles and layouts of a content. As a result of his talents and passion in such subjects, small businesses in San Jose employed Armstrong to design websites, and he spent time working on them at the garage of his neighbor.
He then studied at Rice University in 2001 and finished his Bachelor's Degrees in Economics and Computer Science in 2005. During his junior year in the said university, he spent his internship at IBM as a team leader.
Armstrong was then employed at Deloitte and Touche, where he worked as a consultant for enterprise risk management. After his stint there, he continued studying Computer Science and received his Master's Degree in 2006. Following his studies, he flew to the capital of Argentina, Buenos Aires, and stayed there for a year.
His term as the CEO of Coinbase is not Armstrong's first time in the role as he founded and took on such role in his first business, UniversityTutor.com, in 2003 while completing his Bachelor's Degree. As its name implies, the website acts as a platform for students to search for an appropriate tutor, sorted by their expertise and education, among others. Students can also leave and read reviews to help others throughout their selection process, and they can decide on how to conduct the sessions as well, be it personally or online.
While running the said website, Armstrong also worked as a software engineer at Airbnb for more than a year. He left the two companies in 2012, leaving UniversityTutor.com in May and Airbnb in June.
The establishment and growth of Coinbase
The reason for his departure from Airbnb was to establish Coinbase. The idea for the company emerged when Brian learned about Bitcoin in 2010 and realized that there haven't been many marketplaces for transactions concerning the aforementioned digital currency at the time.
And with Coinbase, it seems that what he learned during his high school and college years have paid off. He founded the company alongside Fred Ehrsam, and together, they registered their firm for the Y Combinator Startup Incubator Program, which has made investments in startups such as Airbnb, Dropbox and Reddit.
Throughout the operations of Coinbase, many venture capital firms and investors have shelled out their cash in support of the company. This support has lead to the rapid pace of its growth. Union Square Ventures invested $5 million in Coinbase in 2013. It made another investment in the company, which is worth $25 million, along with Andreessen Horowitz and Ribbit Capital that same year.
More investments came in such as the $75 million investment from various banks under the New York Stock Exchange and Draper Fisher Jurvetson.
Coinbase then opened a new exchange platform called Global Digital Asset Exchange or GDAX, with Ether joining in the roster of supported virtual currencies. However, the company announced in May that GDAX will be closed to make way for the emergence of Coinbase Pro, with the shutdown taking place on June 29.
Armstrong's charitable initiative
Two days before the scheduled closure of GDAX, Armstrong introduced GiveCrypto.org to the world via a blog post. This initiative will help people in emerging markets financially as they directly receive cryptocurrency. In effect, donors will be guaranteed that their contributions will end up in the right hands.
GiveCrypto has collected $3.5 million so far in a target of $10 million, which will then be distributed by a team of "ambassadors" once the goal has been reached. These ambassadors are volunteers situated in the markets that the nonprofit organization supports.
Aside from the said team, GiveCrypto will also develop and try out additional ways of sending donations. These include the development of an app to help with the monitoring of the distribution and collaboration with other nonprofit organizations within the areas.
With regards to what drove him to launch a charity, Armstrong wrote in his blog post, "Many who invested early in cryptocurrencies understood it could make the financial system more efficient, lower fees, and reduce transaction times. We saw the potential to create more innovation, with a universal currency on the internet. And we realized it could bank the unbanked of the world — the billions of people who are locked out of the financial system and trapped in poverty as a result."
Brian Armstrong's charitable initiative will lead not only to another innovation in the realm of cryptocurrency but also to a movement that can usher a better future for every people in the world as the underprivileged will receive more help and get the boost they need to finally live a better life.
(Featured image by TechCrunch via Flickr. CC BY 2.0)