Goodbye chemotherapy? London-based Hemogenyx (LSE:HEMO) discovers possible leukemia breakthrough
Hemogenyx Pharmaceuticals Ltd. will start trading on the London Stock Exchange under the ticker symbol HEMO on Thursday, October 5, 2017.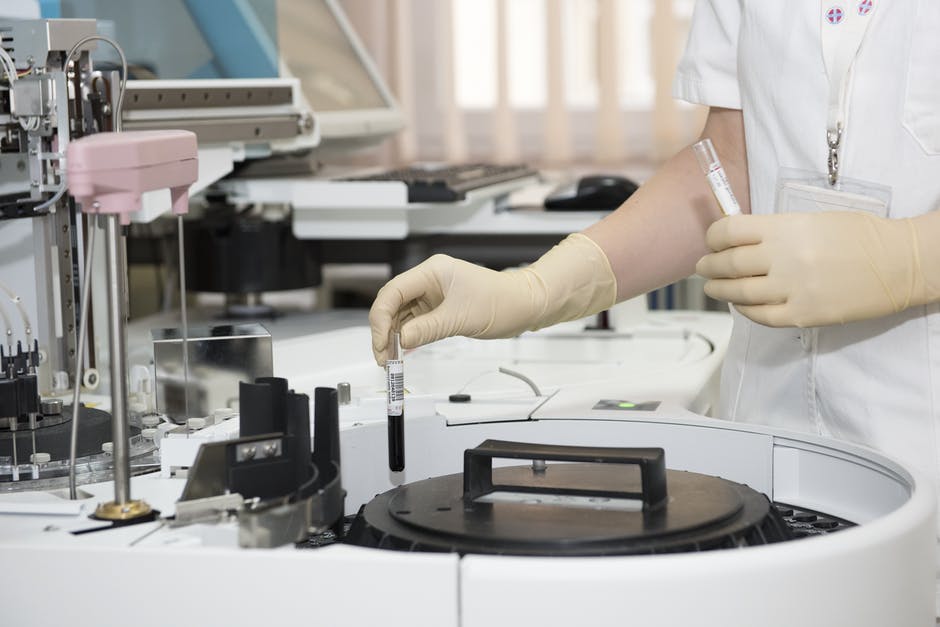 A biotechnology startup is on a mission to find solutions for blood diseases such as leukemia, lymphoma and bone marrow failures. Why is there a need to find alternative solutions? Simply because, out of the 30,000 patients who need a bone marrow transplant annually, only 20,000 are getting it done. Out of that number, success is not even guaranteed—only 50% of them survive the ordeal due to complications. On the other hand, 60% of patients who require a donor are unable to find a match.
When an individual is affected by blood cancer, it feels almost like a death sentence. In the United States, 1.1 million people are getting blood cancers every year. The figures are expected to increase as time goes by.
Fortunately, Hemogenyx Pharmaceuticals Ltd. (LSE:HEMO), a London-based company, is developing two revolutionary products so potentially in the future patients may have an option. Hemogenyx is trying significantly improve bone marrow transplants—the procedure itself and to bring better treatments for blood cancers on the market.
The man who discovered the science behind Hemogenyx is Dr. Vladislav Sandler.
Who is Dr. Vladislav Sandler?
Dr. Vladislav Sandler is the founder and CEO of Hemogenyx. His own experiences of losing loved ones to blood diseases such as leukemia and lymphoma pushed him to start his work on blood cancer treatments. He conducted his research at the Children's Hospital, Harvard Medical School, and The Salk Institute for Biological Sciences.
He is an expert in developing novel methods of the direct reprogramming of somatic cells into functional and engraftable hematopoietic stem cells. In 2012, Dr. Sandler had a theory: he wondered if the same blood cells responsible for mammalian development exist in adults. Later, he discovered that these blood stem cells do exist in adults and don't disappear at birth, a breakthrough discovery potentially for bone marrow transplants.
He wasted no time working on his research and in 2013, he launched Hemogenyx. He coined the term "Adult Hemogenic Endothelium" or AHE cells for his discovery, also known as postnatal human hemogenic endothelial cells (Hu-PHEC cells). These are responsible for blood regeneration in adults and are abundant in the liver and the umbilical cord.
His discovery earned him and Hemogenyx a win in the prestigious 43North Business Idea competition. Just how difficult it is to be declared one of the winners in the competition? There were 7,000 hopefuls in 2014, coming from 96 countries and 50 states but only 11 were declared winners. Hemogenyx was one of them. As well, Dr. Sandler was also a recipient of Daedalus Award for Innovation in 2014 due to his discovery.
How it works
According to Dr. Sandler, Hemogenyx is changing the way bone marrow transplants are being done.
Bone marrow transplant is a procedure given to people who suffer from severe blood diseases such as leukemia, lymphoma, myeloma, bone marrow failure and so on. Before patients can receive Bone Marrow and Hematopoietic Stem Cell (HSC) Transplants, they must first undergo a series of conditioning, chemotherapy or radiation. Chemotherapy attacks the source of malignancy and provides adequate immunosuppression of the patient. However, preparative regimens for chemotherapy are toxic in nature and could have one or all of these negative side effects:
High morbidity rates

Hair loss

Damage to heart and lungs due to radiation

May cause fertility problems

Problems with thyroid

Damage to bones

Weakened immune system

Expensive costs

Chance of cancer recurrence is high
CDX bi-specific antibody
Hemogenyx offers two ways on how to minimize the damage to the patient. First, instead of chemotherapy as a conditioning method to patients, CDX antibodies will be administered to them. These unique antibodies will be injected once or several times within a predetermined period.
"They redirect immune cells of the patients to eliminate and attack blood stem cells of the same patient," says Dr. Sandler. "This type of antibody will hopefully eliminate chemotherapy and radiation and solve the problem of non-specific toxicity of these treatments."
CDX antibodies are proven effective in lowering of human chimerism in peripheral blood tested in laboratory mice. As early as 2016, Hemogenyx had already filed patents for CDX antibodies.
Hu-PHEC/AHE cells
Second, the AHE cells will be sourced from the patient's liver or umbilical cord and will be used in transplantation. Dr. Sandler elaborates: "The cells that I discovered when I was at Cornell can be extracted and purified from the patients themselves. They can be used to generate blood stem cells that, in turn, can be used for the transplantation back into the patients."
In this way, the donor can be the patient himself. This automatically increases chances of survival since harvesting cells from the patient's body mean the transplant is a perfect match. They also did not accumulate mutations and chromosome rearrangements that are usually accumulated by standard blood stem cells of the patient.The AHE cells will do its work in generating new cells and help improve the blood system, white blood cells, and platelets.
Getting the treatments out in the market
To talk about the market for a minute, Dr. Sandler cites the numbers: "There are about 20,000 bone marrow transplants being done in the U.S. every year. There are about twice as many being done in the European Union. This translates roughly into $8 billion to $9 billion a year market size."
For impact investors, invest in Hemogenyx and take advantage of an emerging biotechnology industry. According to Research and Markets, the global market for hematology drugs and diagnostics will jump from almost $86.5 billion in 2015 to $124.3 billion in 2020.
"But there is much more than just money," Dr. Sandler emphasizes.
"We're developing two novel product candidates: the immunotherapy product for patient conditioning, the CDX bi-specific antibody, and the cell therapy product for BM/HSC transplantation, the Hu-PHEC. Both of which are much better than anything in existence today. What we are doing will allow delivering better treatments to more people who cannot get the BM/HSC procedure today."
Imagine a future where blood cancer is not life-threatening anymore. Imagine a future where cancer patients won't have to undergo chemotherapy to get well. When these products are on the market, they will completely change the way bone marrow transplants are being done today. Ultimately, this will mean saving a lot of lives.
—
This article may include forward-looking statements. These forward-looking statements generally are identified by the words "believe," "project," "estimate," "become," "plan," "will," and similar expressions. These forward-looking statements involve known and unknown risks as well as uncertainties, including those discussed in the following cautionary statements and elsewhere in this article and on this site. Although the Company may believe that its expectations are based on reasonable assumptions, the actual results that the Company may achieve may differ materially from any forward-looking statements, which reflect the opinions of the management of the Company only as of the date hereof. Additionally, please make sure to read these important disclosures.