China's economy faces various challenges in 2019
China faces numerous economic challenges heading into 2019 that could go beyond but are strongly affected by Trump's trade wars.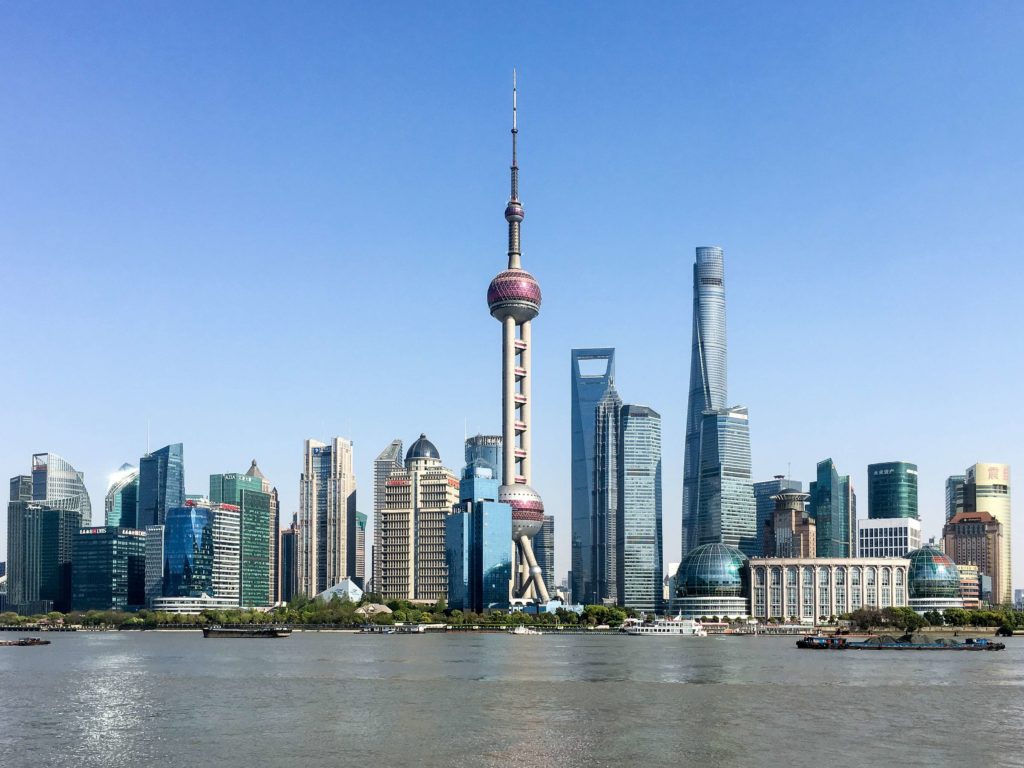 China has the world's second-largest economy and the expectation of one day leading the pack. At the same time, its growth is slowing and the age of cheap stimulus may be coming to an end. Tariff wars are having an impact on both China and the U.S. The auto industry is one clear example of how complex things can get. Autos are likely to be a huge talking point in ongoing discussion between the U.S. and China.
With the growth in China slowing in 2018 to its weakest level since 1990, and many factors dampening further progress, 2019 looks set to be a challenging year for China's economy. Factors kept more separate in past years, such as intellectual property, are coming to the forefront as competition becomes more sophisticated. Much will come down to negotiations between the U.S. and China that will include trade war issues such as tariffs but cover a broader scope.
Automakers and international trade wars
Much of China's success story is its creation of a strong middle class and of large housing and automakers. But the middle class has been hesitant and auto sales dropped in recent months. Many of these sales are of autos imported to China yet are being hit by tariffs designed to limit China's competitive ability. The resulting losses to U.S. automakers show how broad difficulties can be felt once complex international factors are in play.
Consumers in China are concerned about the uncertainties ahead and are pulling back. At the same time, problems in the Chinese stock market have fueled negative concerns. Gas prices seem to be a recurring refrain and now seem to be affecting model choices and negatively affecting SUV manufacturers in China. In addition, Japanese and South Korean automakers are offering lower-cost options to Chinese consumers.
China's pullback in consumer spending is affecting foreign brands across the board. But brands such as Coca-Cola are rethinking their approaches and developing new region-specific product lines. Apparently, Starbucks has had problems keeping up with Chinese consumers who demand much more mobile-focused processes for ordering and deliveries than Starbucks was prepared to offer.
China offers a unique environment for automakers in that the majority of its auto buyers are first-timers. This makes lower entry prices much more crucial to building this stage of China's auto market. That means not just less expensive cars but specific product lines, such as Nio's SUV, that are priced low yet designed like higher price popular vehicles.
China's larger problems
By early November 2018, China was showing various signs of economic slippage. Efforts to reign in infusions of cheap credit have been underway but also appear to be necessary to stabilize the Chinese economy. A serious conflict is emerging between funding via debt and low-interest loans which may still be too readily available.
Ups and downs in the yuan are affecting trade with a weaker yuan leading to more exports. But such a drop could also lead to capital outflows which are undesirable. The Chinese government is said to be using reserves of foreign capital to affect the value of yuan.
Real estate's stability is worth watching. With the incredible growth of Chinese real estate, seriously reduced prices speak to a glut but not a collapse. Real estate purchases are also highly influenced by the state of the larger economy. Except for those viewing real estate as a safe haven, many potential purchasers will be waiting to see what lies ahead for the economy.
The People's Bank of China swung into action late in the first week of the Western new year with a plan to reduce cash reserves held by banks. This change will allow for increased currency available for possible use by banks in loan activity. However, it is seen as the first step among many needed to kickstart the Chinese economy. It is, after all, the fifth such adjustment in the past year.
Tariff talks
The next stage of trade talks between China and the U.S. kicks off in early January. The U.S. team is led by deputy US trade representative Jeffrey Gerrish and includes undersecretaries and senior officials from multiple departments. Trump currently places the U.S. in a power spot for the negotiations and feels that, with the option of tariffs always on the table, it is a win-win situation for the States.
Apple's concerns about dropping sales in China affecting its bottom line were a talking point for the week. However, Trump had a seemingly recovered Apple stock price and a message to manufacture in America to pitch. Positive signs from Trump and a Chinese leadership which currently seems a bit at odds does give the U.S. the appearance of the upper hand.