How to choose the right type of life insurance?
Securing your financial future is important, not only for yourself but also for your loved ones. Here's what you need to know to choose the right policy.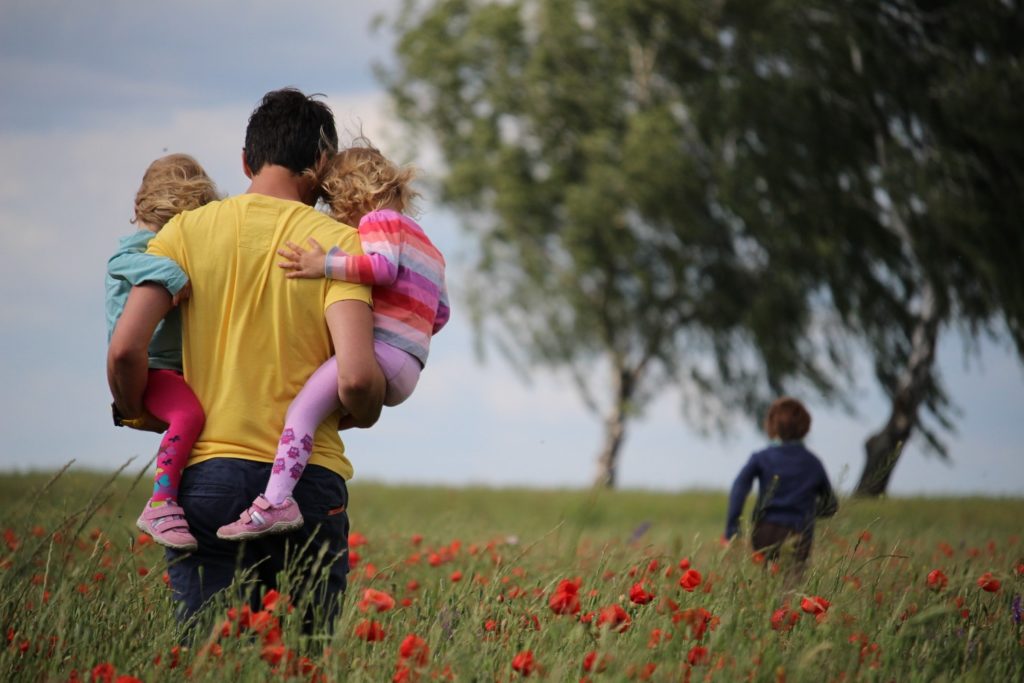 We all look forward to having a safe and secure future for our family. Erratic lifestyle and workplace pressure have in fact added to the growing risks which we face in our day to day life. To counter it all, we require a policy that takes into account all our future needs and the requirements that we may have thought of for our family.
It all boils down to the policy that we take and whether it is going to fetch us the required amount, as well as give us that quick relief. Moreover, taking an insurance policy has always been linked to the relief in income tax. But one has to understand that there is a life beyond getting that much-needed income tax reprieve. It is about securing the immediate family, letting them know that if in case anything adverse happens, there is a policy which is there to take care of all the immediate financial needs.
You have plenty to choose from; just ensure it suits your requirement
You can always choose between term life insurance and permanent life insurance plan. If you are looking out for a particular time frame, then term life insurance can always be the one to go for, whereas, for a long-term investment, permanent life insurance is the best option. The premiums in case of the latter are higher considering that it is going to be throughout your life. Having said that, there is never a change in the premium as far as a permanent life insurance policy is concerned. In case of a term life insurance policy, the premium keeps changing when there is a renewal taking place.
Term Life Insurance is the policy which most people go for. There are two facets of it. Firstly, in case of the sudden death of the insured, the amount is given to the nominee, and hence all the immediate financial needs are taken care of. Secondly, you can always time it in such a way where at the end of the policy term, you can always pay off the debt on your house through the maturity amount you receive, or you can even fund your child's higher education. In both the types of policies, the planning should be impeccable, and the premium amount should be within the budget of a policyholder.
Each policy has its own benefits. One can also get to find out the benefits of these policies either online or through the advisor. Whichever way it is, laying your hands on the right policy that suits your requirements should be the priority more than anything else. So the inference from all the above is whether you are looking for a policy for a 20 years term or lifetime, one should always ensure not to pick up the policy one cannot afford. If you are looking out for short-term planning, a term policy is the one to go for rather than whole life insurance.
No room for bias
In this era, we are all aware of how important it is to have insurance, and securing the future of our loved ones has to be the topmost priority. Selection of insurance should be given a lot of thoughts because the situations may differ in your case as compared to what policy your colleagues or friends have taken. Though an advisor shall always be there to guide you and make you go through the best policies that are available, ultimately it all depends on your wants and the plans that you have for the future.
The selection of the policy should be completely by the future financial requirements that one must have thought about. While signing an insurance document, we all assume that as and when the term gets over, we would be there to see the sum assured coming into our bank accounts. If that does not happen, at least the immediate dependents would be able to fulfill their needs at that point in time. That's the basic reason why taking an insurance policy should be given a lot of time.
Be diligent
There are four aspects to making an appropriate choice while taking the right insurance policy.
Minimum documentation (pre and post)

Future financial requirements

Settlement track records

Costs comparison
We have to be double sure on how much documentation is required for the policy that we are buying. There are certain documents which have to be taken as per the guidelines laid down by the IRDA, but otherwise, we should always keep a check on whether the documents which we are furnishing are actually required or not. There is no harm in involving ourselves in the buying process from the first step itself. It also goes to show to the insurance company as to how much serious we are in taking that right policy.
Securing our future is what we need while taking any kind of insurance. Be it the mortgage on the house, higher education of children, marriage funds or even a retirement deposit, we have to be very prudent on deciding on how the policy is going to benefit us in the future. Term insurance usually varies from 15 to 20 years, and one has ample time to ensure that the policy is well taken care of with regularity in premium payments as well as renewing it if necessary.
Settling of the maturity amount is the most important thing to look into. It shows the company's outlook as well as an inclination toward customer service. One can easily get to know about the insurance company's settlement track record through online mode. A good track record clearly shows that the company has a very customer-centric approach and believes in a hassle-free settlement. In addition to this, one should always look out for affordability as well. You might take a policy that has huge benefits in store, but at the end of the day, if you are not able to maintain the regularity in premium payment, the entire exercise stands meaningless.
There are many insurance companies that offer similar plans which might suit your requirement. Rather than getting confused in such a scenario always compare the cost of the premium and if at all there are any hidden charges that are associated with the plan. All this can be done from the comfort of your home and should always be given due consideration.
All these above factors should always be taken into consideration while selecting the right insurance policy. It is well to be noted that with your inclination and acumen, you can always end up having a great insurance policy for yourself.
—
DISCLAIMER: This article expresses my own ideas and opinions. Any information I have shared are from sources that I believe to be reliable and accurate. I did not receive any financial compensation for writing this post, nor do I own any shares in any company I've mentioned. I encourage any reader to do their own diligent research first before making any investment decisions.