Christmas games: Is it time to end this tradition?
Players have opposing views when it comes to playing on Christmas but the surge in TV ratings suggests it may be here for a bit longer.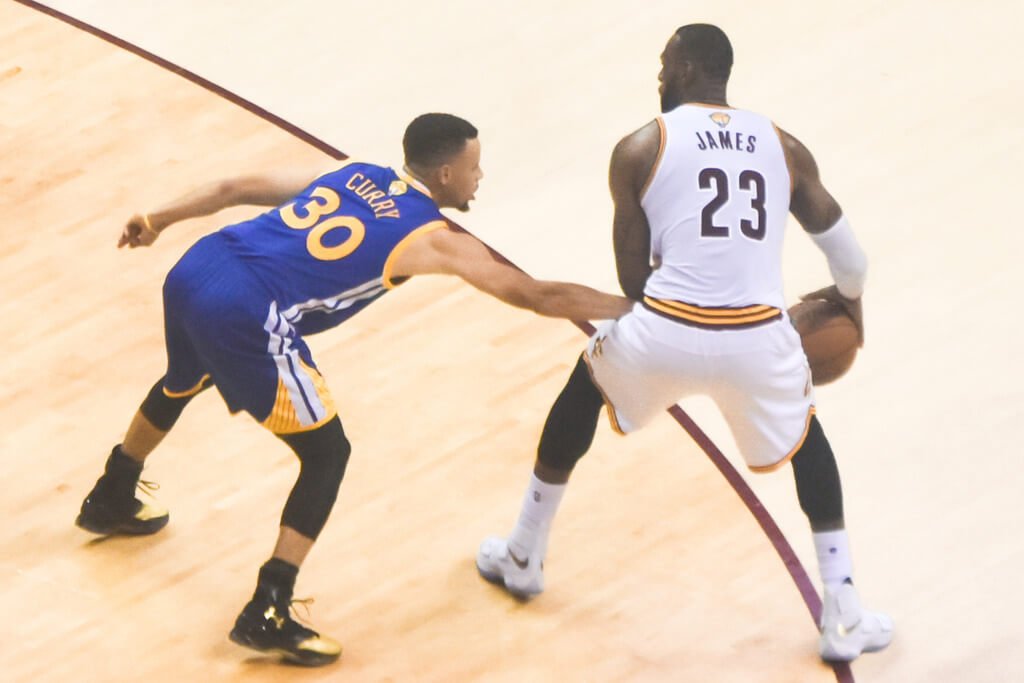 Christmas is the peak season for advertisers and brands seeking maximum exposure. It is a time when families take their time off from work and go home and attend get-togethers and reunions. It is a pretty relaxed time for everyone which means there is a lot of lounging around on the TV set. As such, Christmas games are born as a way of giving back from sports leagues to the fans. Usually, these games have more bearing than ordinary game days. But is it time to stop playing on Christmas day?
The National Basketball Association (NBA) have been airing Christmas games since 1947. The only exception was during the lockout season in 1988 which cut the number of season games in half. With this, the NBA is the only major league which regularly schedule games during Christmas. Often, it pits the protagonists and antagonists of last year's finals matchup. The National Football League (NFL), on the other hand, has their own tradition of having games on Thanksgiving Day which started since its inception in 1920.
Players and fans have different takes on this. Golden State Warriors shooting guard Klay Thompson agrees it's an honor to play on December 25. His team and the Cleveland Cavaliers have been playing during Christmas for the past three years, owing to their finals showdown with LeBron James' team since 2015. However, not all players share Thompson's sentiments.
Philadelphia Sixers' shooting guard J.J. Redick is not a fan of playing on what was supposed to be a day to be with family. He clarified that he understood they have an obligation as entertainers. Athletes are humans, too. Some are resting while others are playing in front of the millions of fans watching at home and at courtside. Make no mistake about it but playing on this special day is an honor simply because only a selected few can feature in it.
The NFL also had a game on December 25 this year. The game featured Houston Texans and Pittsburgh Steelers. For Steelers' vice president of football and business administration Omar Khan, it's "business as usual." The NFL does not normally play on Christmas. However, this year, the holiday fell on a Monday, which is a normal playdate for the league. In reality, it's the NBA that is hoping it can catch up with NFL's popularity.
According to The Chicago Tribune, the NFL game on Thanksgiving Day remains unbeatable in ratings. The NBA sits second as America's number 2 sporting league, behind NFL and ahead of Major League Baseball. University of Central Florida professor Richard Crepeau thinks history has got a lot to do with it.
"What the NBA is trying to do, they don't have quite the sort of national pull of an audience behind them. The NFL is the American obsession. The NBA is not. It's the obsession of some of us, but not on the scale of the NFL. To me, that's also a very, very big difference," he added.
If the latest ratings suggest, the NBA might not be too far behind the numbers' game. The viewership of TNT, ESPN and NBA TV, the three national television platforms that air the NBA, are up by 20 percent this year. The 1.2 million-viewer average is the highest since 2013. ESPN is averaging 1.8 million viewers after 30 games this season.
No other season has hit those numbers since James, Dwyane Wade and Chris Bosh teamed up in Miami Heat. In a time when consumers are cutting their cable subscriptions and turn to livestreaming, this is definitely a good news for the NBA.
Moreover, this year's Christmas games, which featured five matchups, drew an average of 3.35 overnight rating spread among ESPN, ABC, and TNT. This total presented a 20 percent surge compared to last year. Bloomberg adds that the game between the Houston Rockets and Oklahoma City Thunder had a 4.1 overnight rating, the highest in the prime time slot since 2003. Meanwhile, the Cavs and Warriors' game earned a 5.5 overnight rating, which makes it the 5th best Christmas game on ABC of all time.
Will we see the end of Christmas games soon in the NBA? If the surge in ratings suggests, basketball fans may still get their wish for a long time despite the opposition of some players.
(Featured image by Erik Drost via Flickr. CC BY 2.0)