Nom Nom Wants to Make Sure You Don't Ruin Your Dog's Health This Christmas
It's that time of the year when we utterly overindulge, ruin our health, do an about-face come New Year's eve, and then forget about our newfound health and wellness obsession just two weeks later. And while this is fine when we do it to ourselves, we all owe it to our canine companions to take much better care of them. Lucky for us, Nom Nom is here to treat our dogs responsibly this Christmas.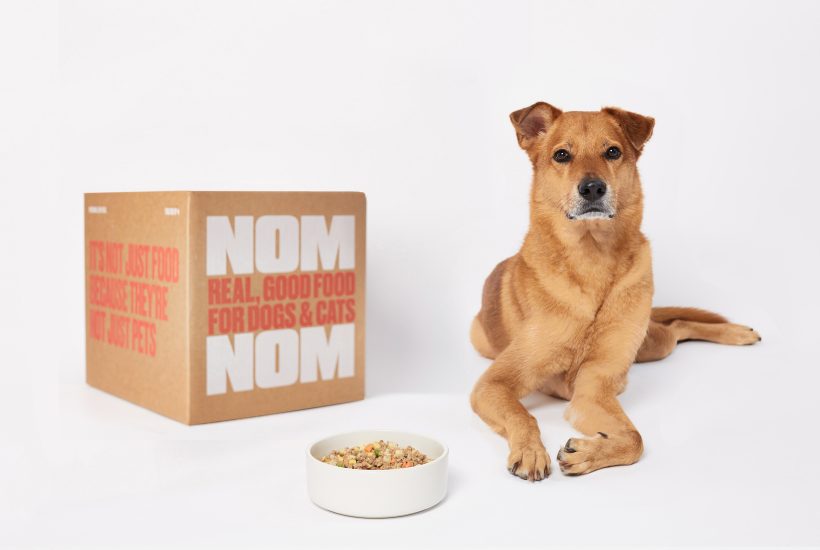 If statistics are anything to go by, there's a pretty good chance that your household will be one of the approximately 70 million in the US owning a dog this festive season. And whether it be because you're already a proud and loving owner, or because you're about to gift one to your kids (or yourself), there's one thing that's not up for debate. That is, your four-legged friend deserves a long, healthy life.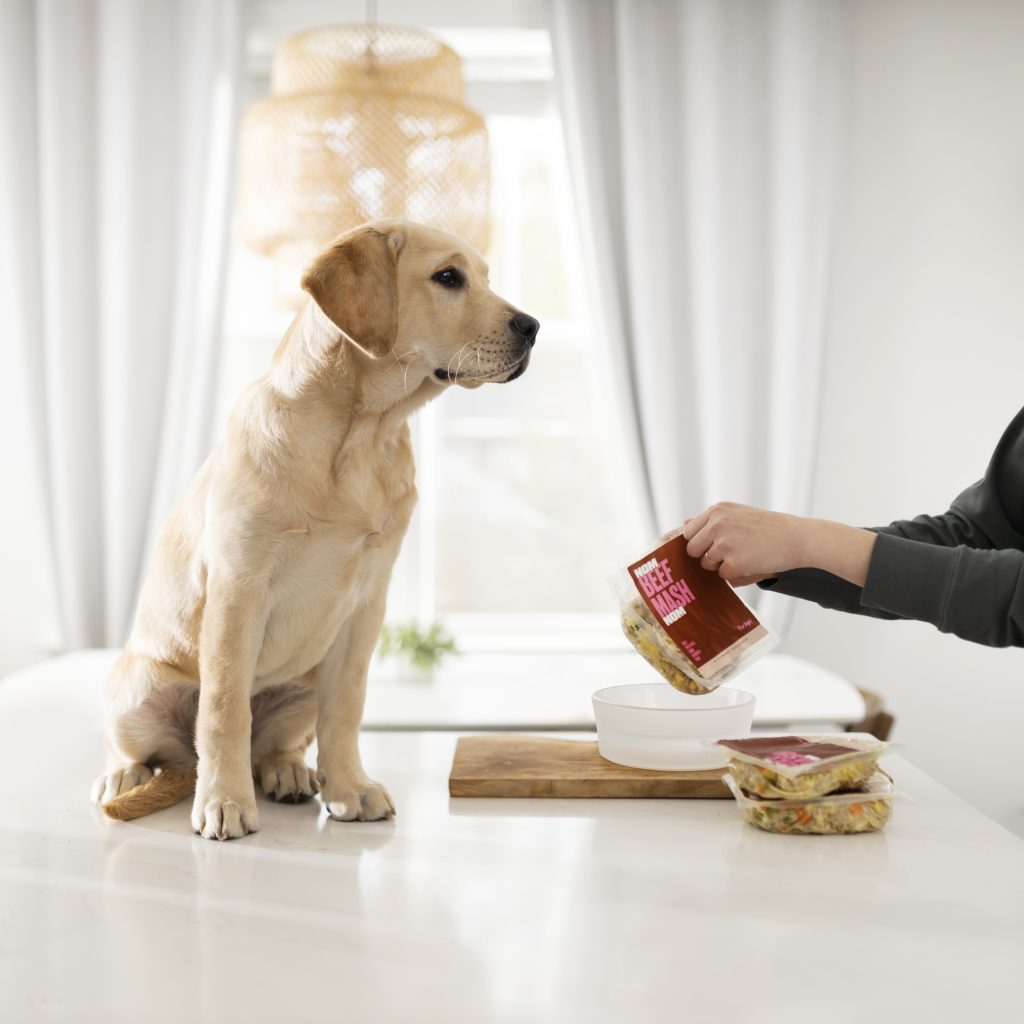 Fortunately, while we might let our own motivations and commitments get in the way of personal new year's resolutions to eat better and take better care of ourselves, looking after a pup is a whole lot simpler. All it requires is the right products, the right advice, and a few simple routines.
Here's what you need to know to give your pup the best shot at living a healthy, joyful life.
It All Starts With Diet
We all know the saying, "You are what you eat." And this is just as true for Fido as it is for us. That means if you're currently feeding your pooch canned, store-bought stodge packed with binders, fillers, and god knows what else, you're already compromising their health in a big way. And we're not just talking about weight here.
Unfortunately, the signs of this can be difficult to spot for years. After all, dogs are dogs, and that tail will keep on wagging until it's pretty much resigned itself to the "animal farm." But there are some subtle signs that give a fairly clear indication of how good the diet you're feeding them really is.
Besides weight, other signs that your dog's diet is far from optimal include bad breath, large stools, allergic symptoms, and reduced stamina compared to other similar-aged dogs.
Feed Your Dog a Meal Crafted By Board-Certified Veterinary Nutritionists
While assessing the quality of your dog's diet can be hard, taking the guesswork out of it is simple. All you need to do is feed them a meal that's been prepared and approved by a board-certified veterinary nutritionist.
And no, this doesn't mean constant visits to the vet for custom-tailored meal plans and endless hours of home cooking to prepare Fido's meals. It's really much simpler when there's a service like Nom Nom to take care of everything for you.
Nom Nom — Backed By Science, Delivered to Your Door
Nom Nom is a fresh take on how we nourish our dogs for optimal nutrition. The service offers scientifically prepared menus delivered to your door with every detail worked out for you, right down to the precise portion size.
And, unlike most other pre-prepared dog foods out there, Nom Nom's meals are all 100% prepared like you'd prepare a meal for yourself. No fancy gadgets, extracts, and concentrates: just pure and simple meat and veg delivering everything your dog needs, and nothing it doesn't.
---
SPECIAL: Get 50% off your first 2-week trial by signing up for Nom Nom using this link.
---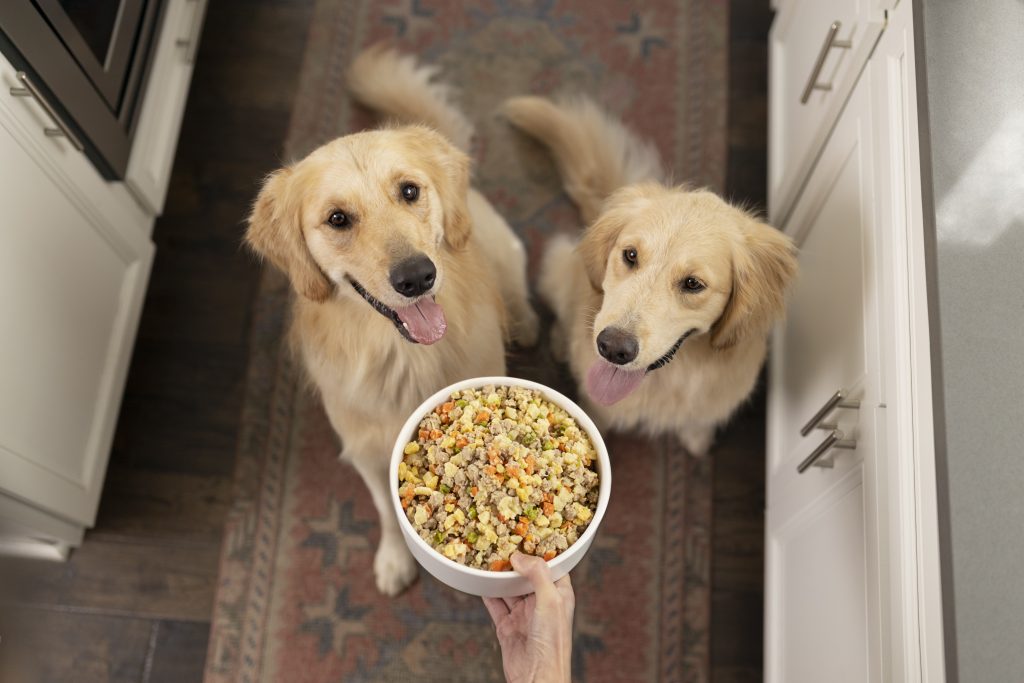 Regular Vet Checkups for Your Dog
Of course, it may seem obvious to say that you should be taking your dog to the vet for regular checkups, vaccinations, and flea and tick prevention. But it really is worth emphasizing. Unlike a human, your dog can't tell you when it's feeling unwell.
And while there are some signs and symptoms to look out for, the usual perpetually-happy disposition most dogs have can make it impossible for the untrained eye to spot the early onset of many conditions.
Schedule an Extra Visit if You Spot One of There Red Flags
Outside of regular checkups and obvious emergencies, there are some additional red flags you should look out for that will signal it's time for a visit to the vet.
These warning signs include things like:
Loss of energy
Bloating
Changes in eyes or ears
Changes in eating or drinking habits
Changes in bathroom habits
On the positive side, while all of these symptoms can be a sign that your dog's in poor health, more often than not, the cause is something as simple as diet. That means the fix is simple. It also makes it worth repeating our first point — getting your dog's diet right should be your #1 priority.
---
SPECIAL: Nail your dog's nutrition this holiday season: Take 50% off your first 2-week trial with Nom Nom by signing up here.
---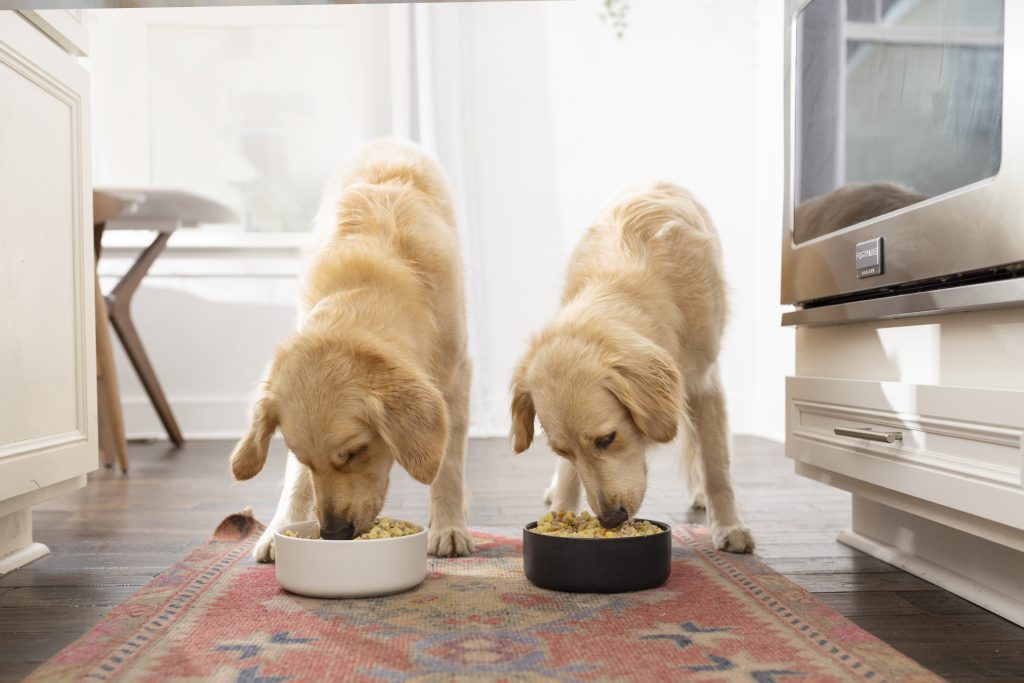 Exercise and Socialize Your Dog for a Healthy Body and Mind
Just like a human, being confined and isolated all day wreaks havoc on both mental and physical health. The solution here (not that it should need explaining) is to get your dog out for regular exercise and let it interact with other dogs and people.
The best part about this is that it's so simple to make it a part of your own health and wellness routines. After all, there's no reason you can't get together with other dog owners in the park for an energizing and social walk/run with your canine-owning friends. Just don't forget to take the pooch with you!
Don't Underestimate the Importance of Mental Health
The importance of physical health is already well-established by decades of research. But in recent years, the body of evidence showing how mental health impacts physical health is mounting.
As with everything else, the same principles apply to caring for your dog — a happy dog that feels loved and cared for will enjoy life more and likely live much longer. And the great news is that dogs are simple creatures. In addition to getting outdoors and socializing, all they really need is a little love and affection, along with some special treats.
Fortunately, treating your dog doesn't have to clash with feeding it right. Simply feeding them a 100% natural real-food diet is one of the best treats you can give. Really. In fact, one of the first changes many owners notice after switching their dog over to a meal plan like Nom Nom is that their dog is way more excited at mealtime.
So treat your dog this Christmas and sign them up for a 2-week Nom Nom trial. With free shipping and 50% off using our link, the only thing you might lose is a few pounds off your dog's waistline.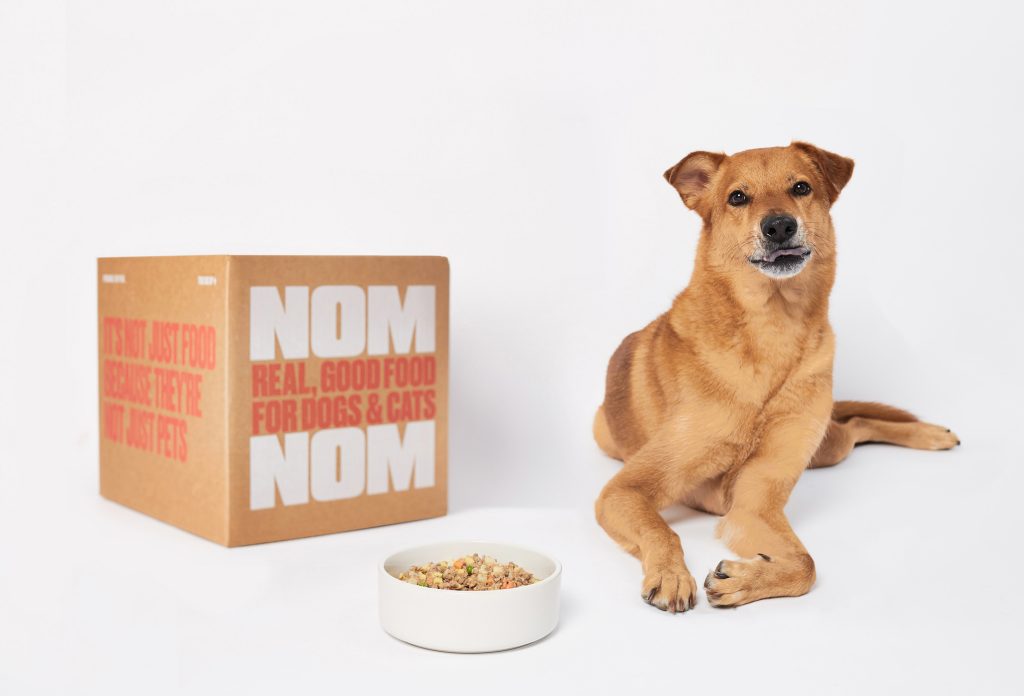 ---
SPECIAL: Treat your dog for Christmas with 50% off on a 2-week Nom Nom trial.
---
__
(Featured image courtesy of Nom Nom)
This article may include forward-looking statements. These forward-looking statements generally are identified by the words "believe," "project," "estimate," "become," "plan," "will," and similar expressions. These forward-looking statements involve known and unknown risks as well as uncertainties, including those discussed in the following cautionary statements and elsewhere in this article and on this site. Although the Company may believe that its expectations are based on reasonable assumptions, the actual results that the Company may achieve may differ materially from any forward-looking statements, which reflect the opinions of the management of the Company only as of the date hereof. Additionally, please make sure to read these important disclosures.