Give the Gift of Science-Backed Skincare This Christmas With Augustinus Bader
Skincare products make nice Christmas gifts. But they can also make those of us who prefer science over marketing fluff cringe. But not all skincare is created equal. Augustinus Bader is one great example, with the brand being the result of the German biomedical professor's research into treating burn victims and his discovery of a technology that promotes the skin's self-healing ability.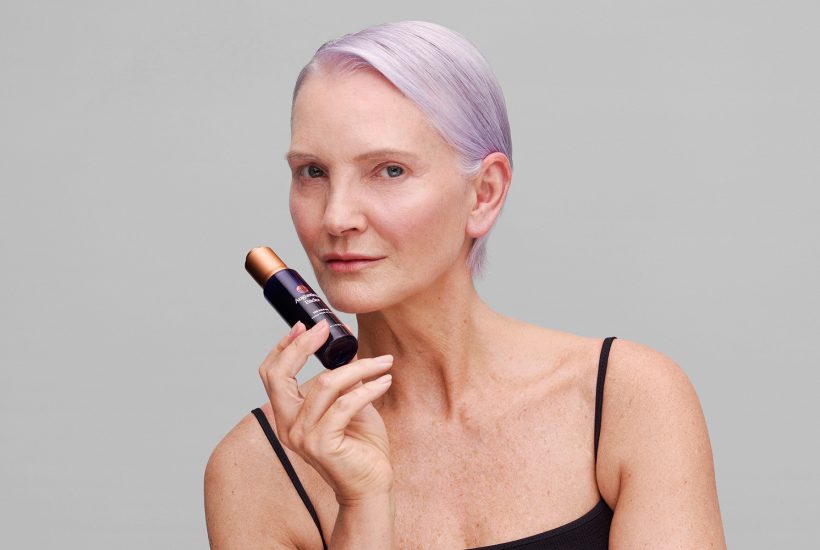 Skincare products always make popular gifts for Christmas, but knowing what to buy is challenging. Yes, you can seek advice from sales staff about what to buy. And most will make an effort to recommend the ideal skincare product based on a few questions.
But the real problem lies deeper than this.
The reality is that, outside of product safety standards, the skincare industry suffers from a lack of regulation. Unfortunately, this has left it plagued by pseudo-science and snake oil sales tactics where the predominant mantra seems to be "marketing over science."
Fortunately, while a large swathe of the industry might function on the mantra "marketing over science," it doesn't mean the entire industry plays that way. Indeed, a growing number of science-first practitioners are now looking to up the standards.
Augustinus Bader — The Rise of Science-Backed Skincare
Championing the science-backed approach to skincare is Professor Augustinus Bader — a German physician and biomedical scientist whose specialty lies in the fields of tissue engineering and stem cell research.
However, while Bader is a leading name in skincare science today, his entry into the industry was almost accidental. In fact, the research that led him into it had little to do with beauty per se and more to do with treating trauma—specifically, severe burns.
His work here led to the discovery of what is now known as TFC8® — a patented technology that can eliminate the need for skin grafts in burn victims by promoting and enhancing the body's natural self-healing mechanisms. Soon, one thing led to another, and, to cut a long story short, French investor Charles Rosier eventually convinced Augustinus Bader to launch a skincare range based on his discoveries.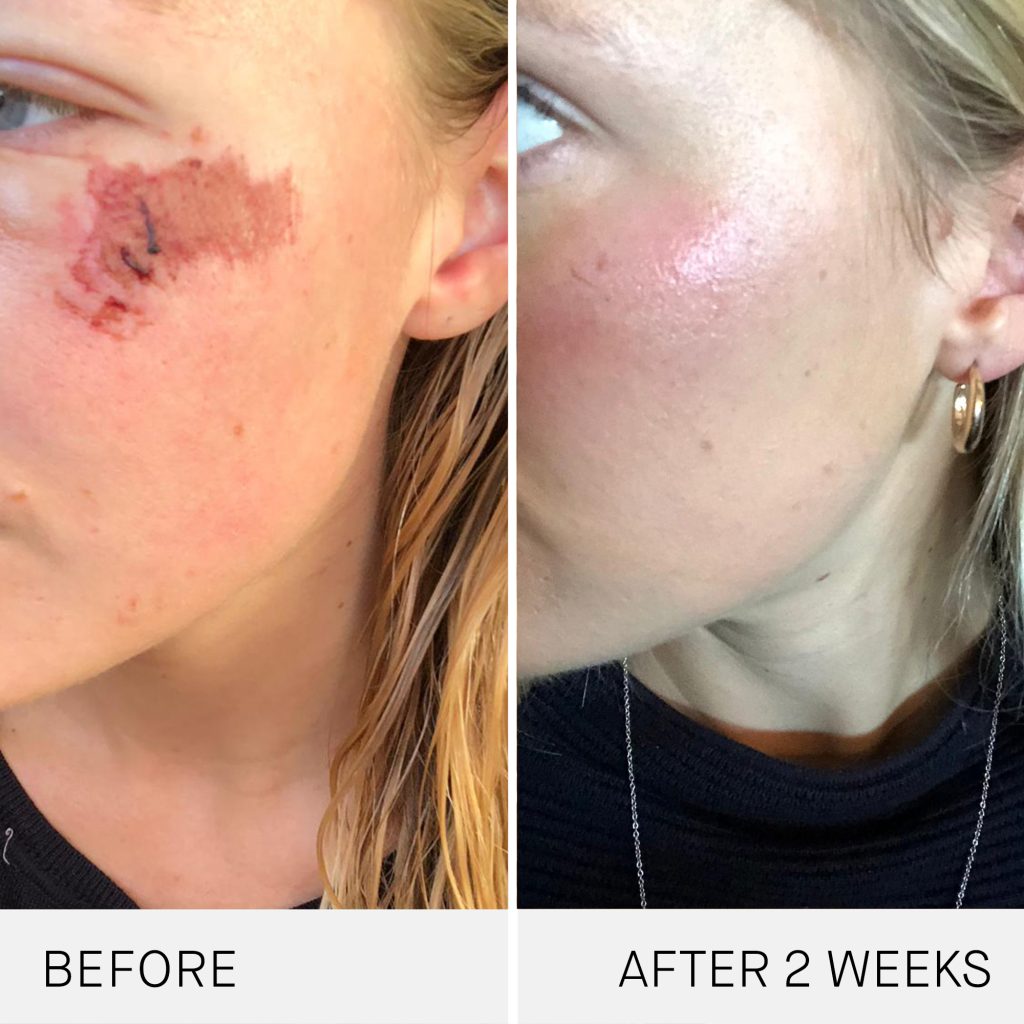 The Launch of Augustinus Bader Skincare
The Augustinus Bader skincare range was launched under a simple premise: if TFC8® works on burns, imagine what it can do as a skincare product. There was no marketing fanfare, celebrity endorsers (although they would soon come flocking — more on that later), or overblown hype. Nothing but pure science.
In fact, the initial launch was so barebones that Bader only released two products to start with. The first was The Cream — a daily moisturizer powered by TFC8®. The second was The Rich Cream — a more emollient version of The Cream.
However, as low-key as Bader's entry into skincare might have been, it didn't take long before word of mouth spread. With early adopters including names like Demi Moore and Diane Kruger (who ended up becoming an investor), Augustinus Bader soon found a veritable list of who's who in Hollywood swearing by his products.
Soon, the Augustinus Bader skincare line expanded to include everything from lip balm to haircare products. Word of mouth continued to spread like wildfire. And the rest, as they say, is history.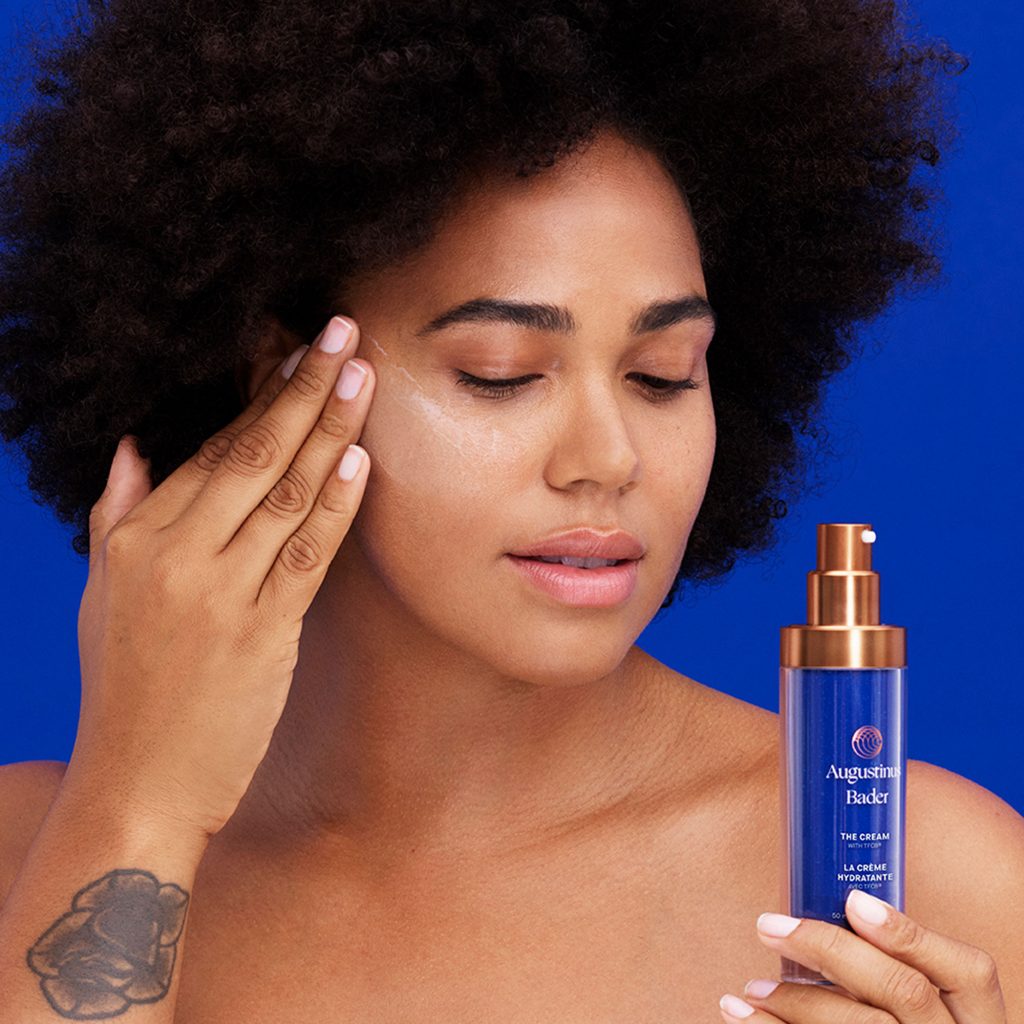 The Augustinus Bader Range Today
Today, the Augustinus Bader Skincare range is about as comprehensive as any other household name in the industry. There are skincare supplements and products for the face, the hands, and the body, along with the above-mentioned range of haircare products. But what you won't find is verbose marketing bluff designed to confuse you just as much as it is to seduce you.
Instead, what we find is a focused range of products that do exactly what they say they do, with clinical trials to back them up.
The Proof Is in the Clinical Trials
As just one example of the kinds of results that Bader's skincare products are delivering, a four-week clinical trial of The Rich Cream delivered the following results:
Forehead wrinkles were visibly reduced by 37%
Crow's feet wrinkles were visibly reduced by 54%
Crow's feet fine lines were visibly reduced by 46%
The was 92% firmer
Skin was 110% more elastic
Skin firmness and elasticity were improved by 36%
Skin hydration improved by 145%
Transepidermal Water Loss was reduced by 33%
It is important to note that unlike many skincare product studies and trials, the Augustinus Bader results are the product of true clinical trials. So don't confuse these results with the industry standard "consumer perception studies" that skincare brands often rely on to deliver overinflated results.
Gifting Augustinus Bader Skincare This Christmas
The great thing about gifting Augustinus Bader skincare products is that the product range is simple. With its key benefits delivered by TFC8®, there is no need to delve into a fifty-product-deep line of facial moisturizers that pretend to match precise skin types to some secret formula. In fact, since the initial launch of The Cream and The Rich Cream, Bader has only expanded its signature line of facial moisturizers by one product — The Light Cream.
And while for some of us even choosing between three weights of cream is already too much, there is a simple way around it — an Augustinus Bader gift set.
Simple Gift Sets to Help You Impress This Christmas
As if almost anticipating the need for a simple entry point into its brand, an excellent starting point for Christmas gifting is the aptly named Discovery Duo. This gift set allows its receiver to mix and match the two main TFC8®-powered products — The Cream and The Rich Cream — to find the perfect blend for their particular skin and lifestyle needs.
This already greatly simplifies our job when it comes to selecting a skincare product for our loved ones. But, for those looking for something a little more (or less), Augustinus Bader also has a range of other gift sets to choose from.
For those looking to go all out and really spoil a loved one, there is The Supreme Collection, replete with everything from face and eye creams to body lotions and lip balm. Or, for those looking for something smaller, something like The Ultimate Travel Kit would make the perfect stocking stuffer.
For a full range of gift kits, see this link.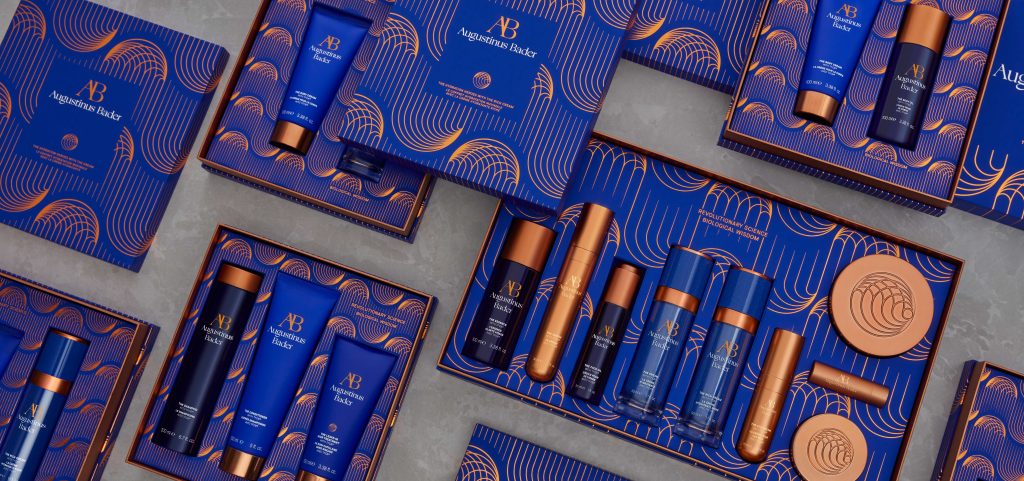 Where to Buy Augustinus Bader Products
For those who prefer to shop in person, Augustinus Bader is available in a number of different retail outlets. To locate one, simply head here to search for the nearest store.
Alternatively, all Augustinus Bader skincare products are available online through its eStore, with free worldwide shipping offered to most locations.
__
(Featured image courtesy of Augustinus Bader)
DISCLAIMER: This article was written by a third party contributor and does not reflect the opinion of Born2Invest, its management, staff or its associates. Please review our disclaimer for more information.
This article may include forward-looking statements. These forward-looking statements generally are identified by the words "believe," "project," "estimate," "become," "plan," "will," and similar expressions. These forward-looking statements involve known and unknown risks as well as uncertainties, including those discussed in the following cautionary statements and elsewhere in this article and on this site. Although the Company may believe that its expectations are based on reasonable assumptions, the actual results that the Company may achieve may differ materially from any forward-looking statements, which reflect the opinions of the management of the Company only as of the date hereof. Additionally, please make sure to read these important disclosures.