The Secret to Thriving Through Menopause With KLORIS CBD Skincare
Research has shown just how effective simply feeling good is at better equipping us to deal with everything from stress and anxiety to pain. Such approaches include "clown care" in children's hospitals and psychological support for chronic pain. And, for women facing menopause, the perfect starting place is to address the number one cause of anxiety — the adverse effects of menopause on the skin.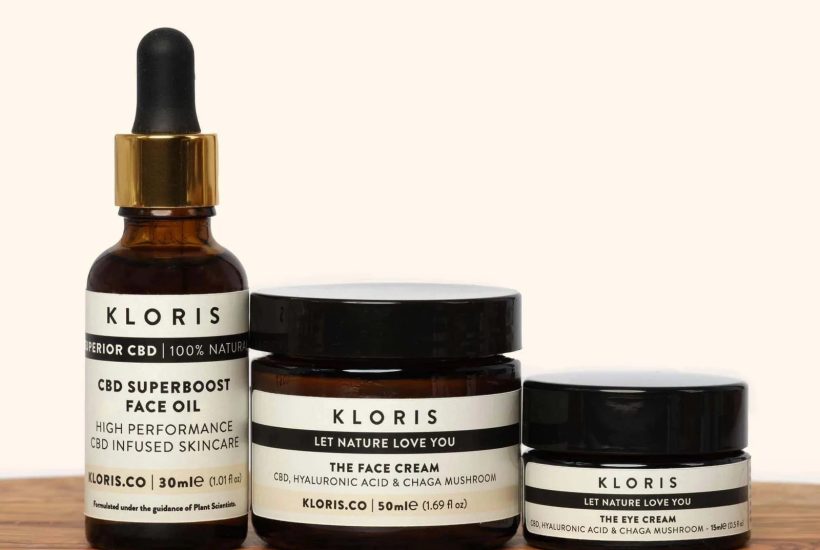 It's easy to underestimate just how devastating the impact of menopause can be. But to give some context, a recent survey by People Management UK found that one in 10 women aged 45-55 had resigned from a role due to menopause.
More shockingly, this number doesn't account for the broader impact — from missed promotions and reduced productivity to personal stresses and a drop in self-confidence. In short, menopause is a massive health issue that barely gets the attention it needs.
And while there is no one solution to solve all problems, a growing number of innovative companies are responding to the needs of women facing menopause. Among them, we find KLORIS — a company focused on leveraging the therapeutic benefits of Cannabidiol (CBD) to tackle the adverse effects of menopause on the skin.
---
Exclusive Offer: Take 10% off the KLORIS Collagen-Boosting Face Care Trio Set using the code B2INVEST at checkout.
---
Menopause Impacts on Skin — The Number One Concern
While it might come as a surprise, the number one issue that worries most menopausal-aged women is not hot flushes, night sweats, hot flashes, or mood swings. The reality is that the most concerning thing for most women is the much more familiar matter of skincare.
More specifically, a recent survey found that a whopping 71.5% of women aged 45-54 listed the adverse effects of menopause on their skin as their most worrying issue. What's more, third on the list (after weight gain) was hot flushes, with many noting red skin as a cause for concern.
Given this, there is clearly a need for products like KLORIS' natural CBD skincare products that can address the specific skincare concerns that crop up when experiencing menopause.
---
Exclusive Offer: Take 10% off the KLORIS Collagen-Boosting Face Care Trio Set using the code B2INVEST at checkout.
---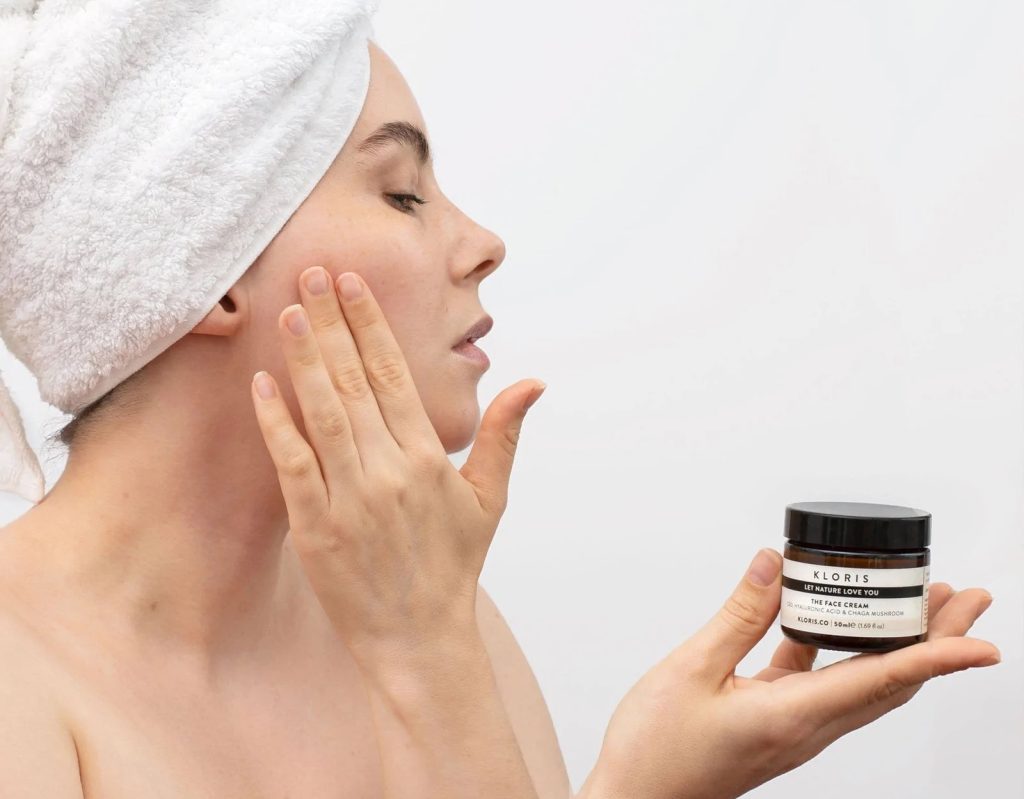 The Importance of Looking and Feeling Good During Menopause
Given that some women can experience symptoms that are quite literally debilitating when going through menopause, skincare might seem like a relatively petty concern. However, it's important not to dismiss just how important something as simple as a targeted skincare regimen can be in coping with what can be a challenging period.
As evidence of this, we only need to draw parallels with the research in other more well-researched areas of healthcare. One great example is the simple use of "clown care" in children's hospitals. Here, research has shown substantial improvements in symptom management in pediatric patients simply by helping them to smile, laugh, and experience a little joy in an otherwise stressful situation.
And similar research has been done in adults too, with one of the more well-established principles being the importance of psychology in managing chronic pain.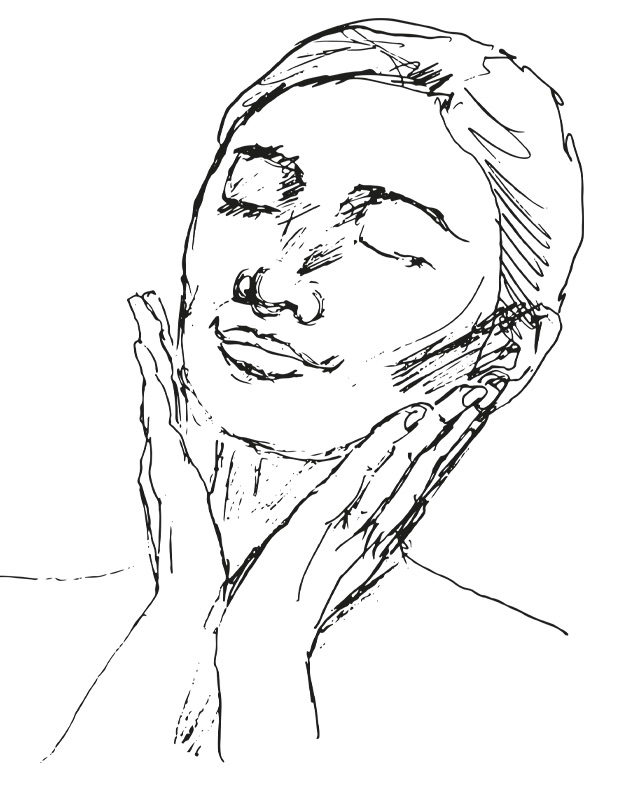 The simple conclusion is that simply feeling good can make a global difference in how we cope with seemingly non-related things like pain, anxiety, moods, and stress. Or, said another way, something as simple as a menopause-specific skin care regimen will not only help with the immediate concern of skincare. It will also improve the mental health and well-being that plays an outsized role in how other menopause symptoms are experienced.
Tackling Menopause With KLORIS CBD Skincare Sets
The onset of menopause can bring about drastic changes in biology, and this often shows in the skin as it dries and becomes dull and lackluster. Adding to the problems, these biological changes will often cause inflammation as the skin's pH changes. They can also exacerbate existing skin conditions like eczema and psoriasis, which may have previously been relatively mild or barely noticeable.
CBD has been garnering increasing attention in recent years as a solution to these skincare conditions, notably for its antioxidant and anti-inflammatory properties. And, as time goes by, a growing body of research is starting to show this is more than just a theory, with preclinical evidence showing that topical CBD applications are effective in combatting inflammatory skin conditions.
To harness this plant-based skincare wonder, KLORIS developed a comprehensive line of CBD skin treatments that combine the perfect amount of CBD with other key ingredients like hyaluronic acid and Chaga mushroom extract.
Taken together, these ingredients combine with the CBD in KLORIS' skincare sets to help boost collagen production, fight inflammation, moisturize and brighten the skin, and fortify the body's defenses against the ravaging effects of menopause.
---
Exclusive Offer: Take 10% off the KLORIS Collagen-Boosting Face Care Trio Set using the code B2INVEST at checkout.
---
Tackling New Problems With Some Simple and Familiar Skincare Habits
Fortunately, getting started with menopause skincare doesn't need to be difficult. KLORIS has packaged up the three essential products women need to tackle menopause skincare challenges into a simple three-product set — The Collagen Boosting Trio.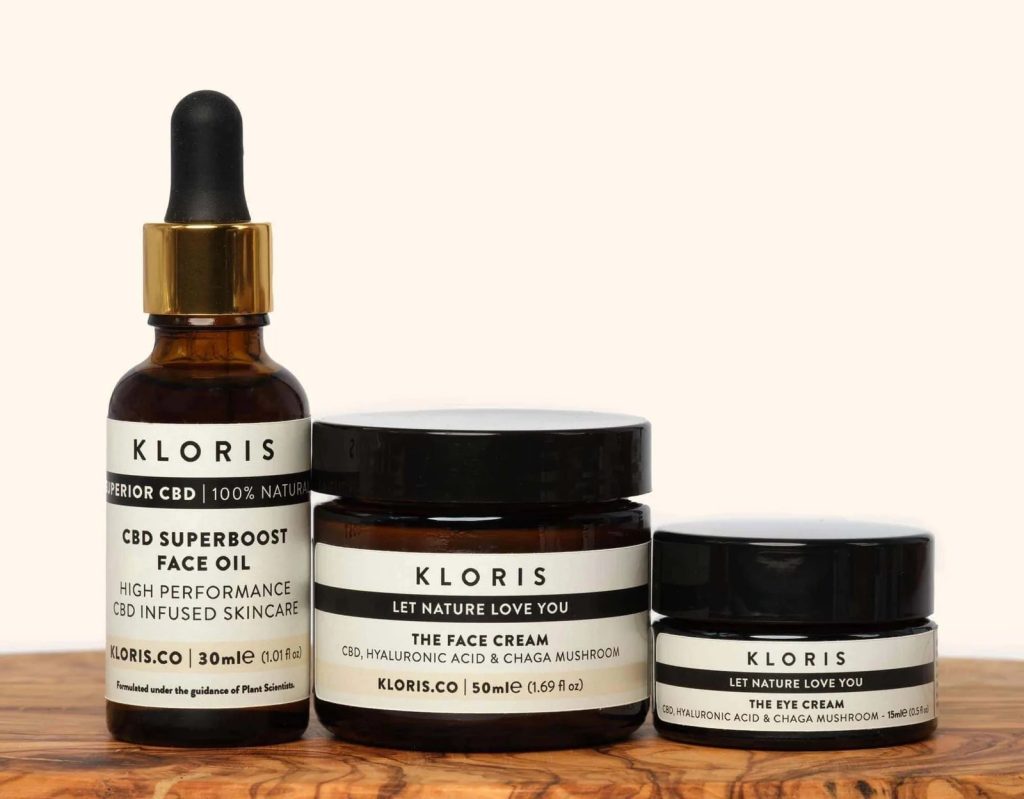 The products include:
CBD Superboost Face Oil (10ml): A nourishing skincare oil containing CBD, phytonutrients, antioxidants, and botanicals oils to boost luminosity, fortify the skin barrier, improve skin tone and protect against free radical damage and cell degeneration.
The Face Cream (50ml): An ultra-nourishing face cream packed with CBD, Hyaluronic Acid & Chaga mushrooms that does more than just moisturize. Used daily, it delivers a powerful radiance boost that helps restore lackluster, dull, and dehydrated skin.
The Eye Cream (15ml): An eye cream containing KLORIS Superior CBD and a blend of natural actives, essential vitamins, antioxidants, and plant lipids, to nourish and brighten the delicate eye area. Its active ingredients boost collagen production, prevent oxidative stress and soothe stressed skin.
Each product is available individually, or you can purchase the entire Collagen-Boosting Trio Set at 10% off using the code B2INVEST at the checkout.
__
(Featured image courtesy of KLORIS)
This article may include forward-looking statements. These forward-looking statements generally are identified by the words "believe," "project," "estimate," "become," "plan," "will," and similar expressions. These forward-looking statements involve known and unknown risks as well as uncertainties, including those discussed in the following cautionary statements and elsewhere in this article and on this site. Although the Company may believe that its expectations are based on reasonable assumptions, the actual results that the Company may achieve may differ materially from any forward-looking statements, which reflect the opinions of the management of the Company only as of the date hereof. Additionally, please make sure to read these important disclosures.